Looking for some delicious, healthy recipes that are gluten and dairy free? Enjoy these Whole 30 recipes for fall.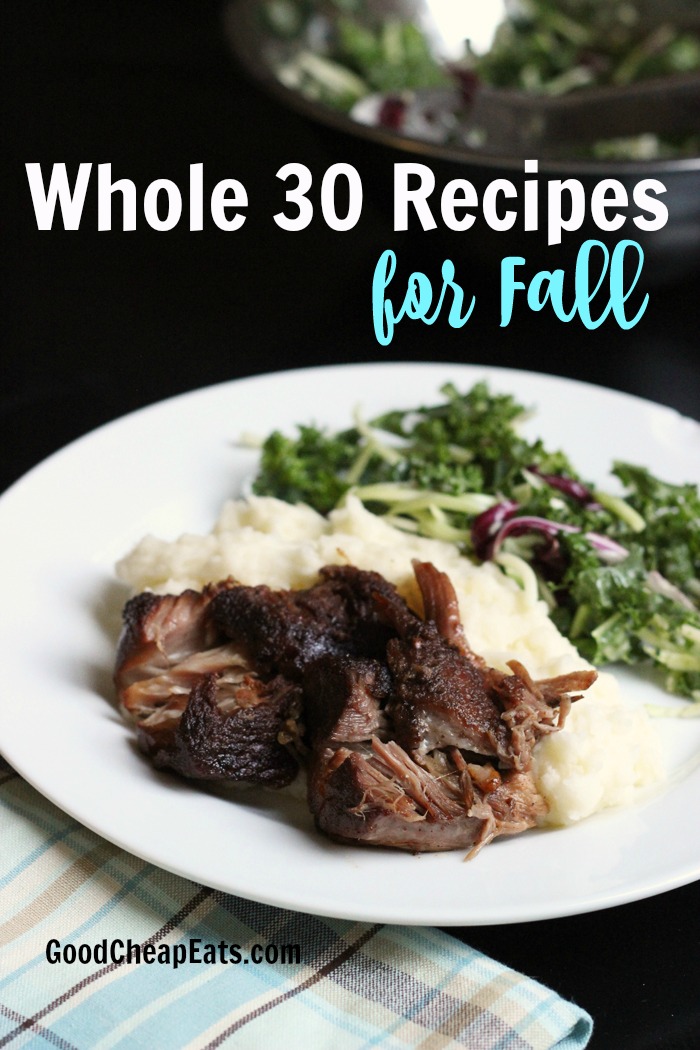 As summer fades off into a memory — yes, even in Southern California, a thunderstorm just rolled through as I type — we're more inclined to hunker down inside, get cozy, and eat comfort food.
Comfort foods, by definition tend toward lots of cheese,  sugar, butter, or carbs — delicious, but not always ideal to rely on in terms of nutrition. But, how does one eat abundant vegetables and lean protein when the weather says, "Pull up a bowl of mac and cheese"?

I've rounded up some of my favorite fall comfort recipes that count as healthy. Not only are they naturally gluten- and dairy-free, they work well for folks eating paleo or Whole 30.
And just so you know, you don't have to be eating a special diet, to think these foods are awesome. While you could certainly add grains or dairy to them, you won't need to. Their protein-style, veggie goodness tastes great all on its own.
Favorite Whole 30 Recipes for Fall
A slow cooker makes this Barbarcoa Beef come together quickly and easily. The tangy, tender beef filling is perfect for tacos, lettuce wraps, bowls, and burritos. It's great on your standard rice bowl a la Chipotle, but it's equally tasty served up protein-style on a bed of spaghetti squash with additional veggies and salsa.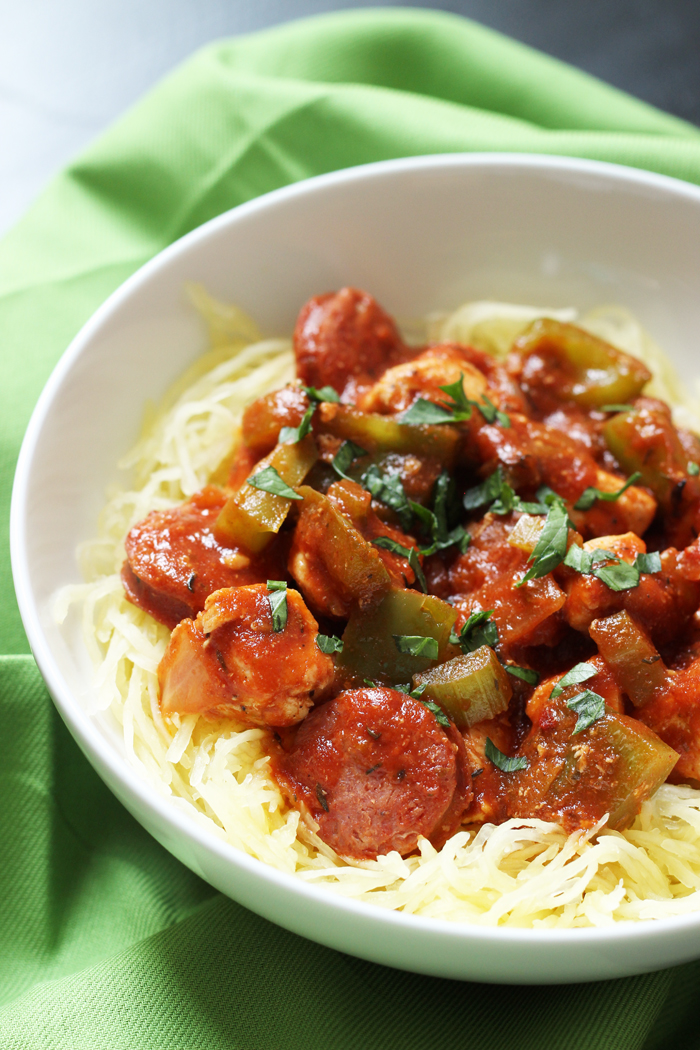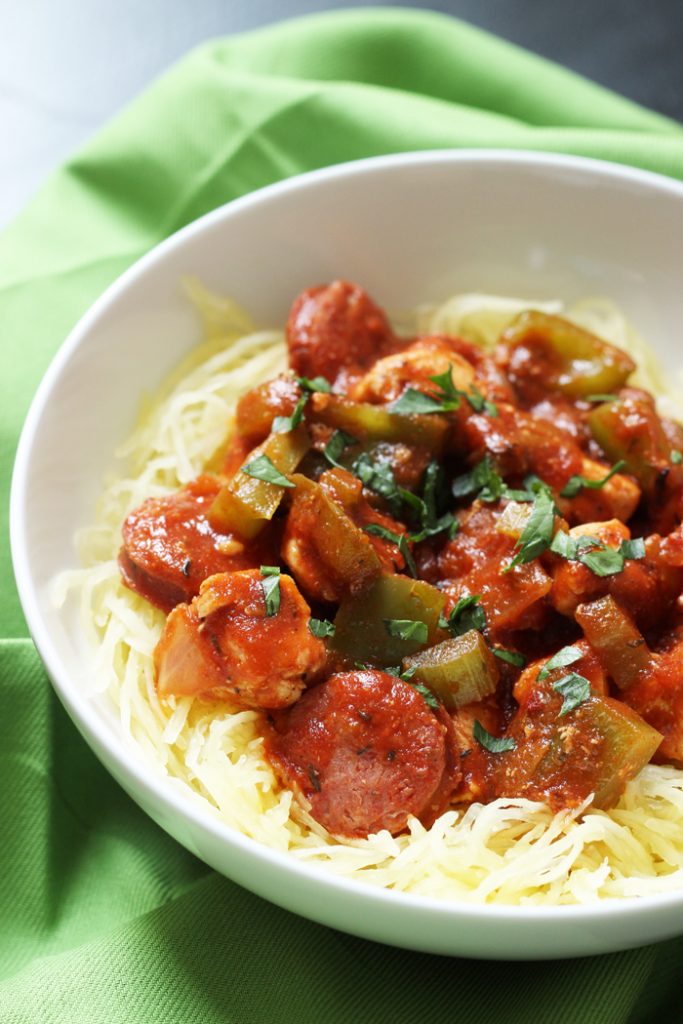 If you're craving something hot and spicy…and healthy, give this Spaghetti Squash Jambalaya a try. It's got some kick as well as some sweetness from the squash — a delicious combination. But, if spaghetti squash isn't your thing, cauliflower rice makes a nice Whole 30 compliant substitution.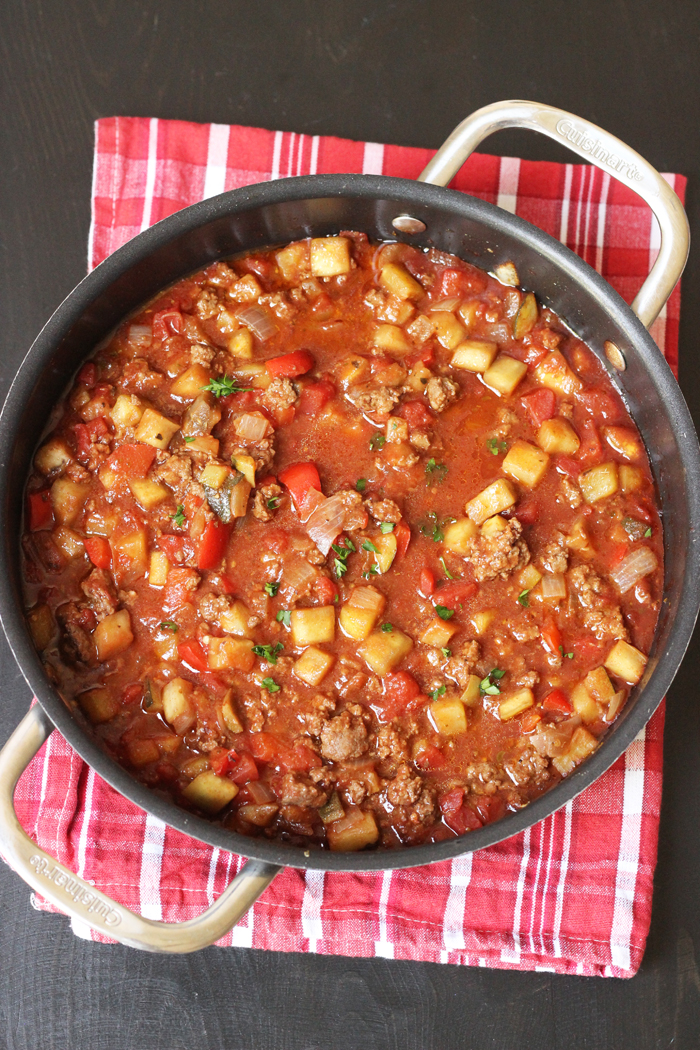 This Vegetable Bolognese is an easy sauce that is full of meat, eggplant, zucchini, and peppers that you can mix up on your stovetop in a large batch and then freeze some for later.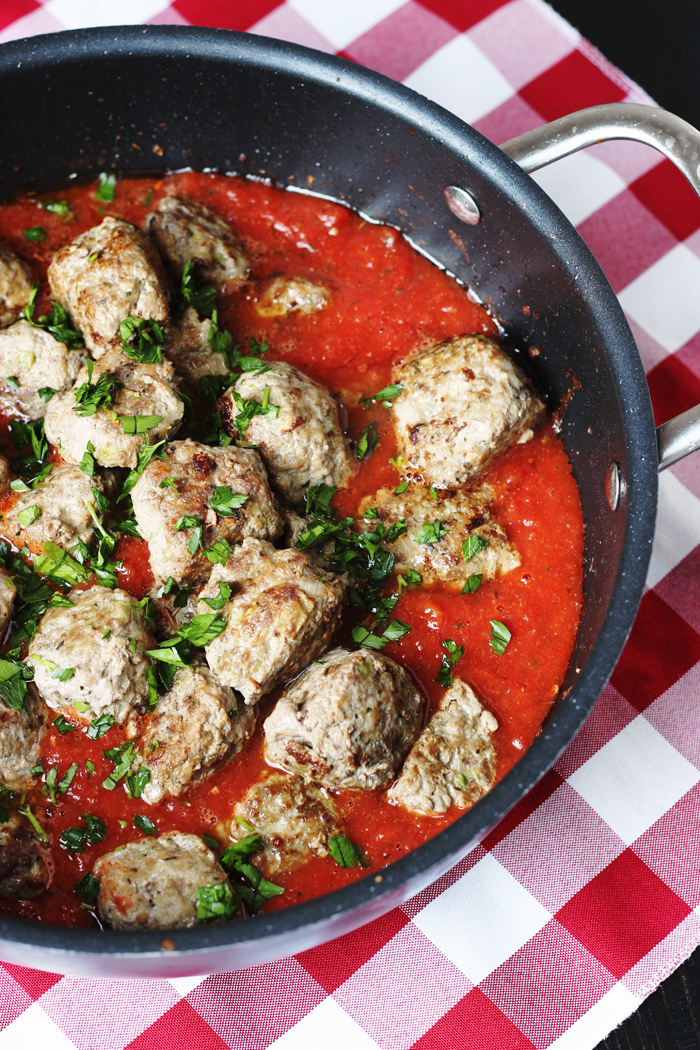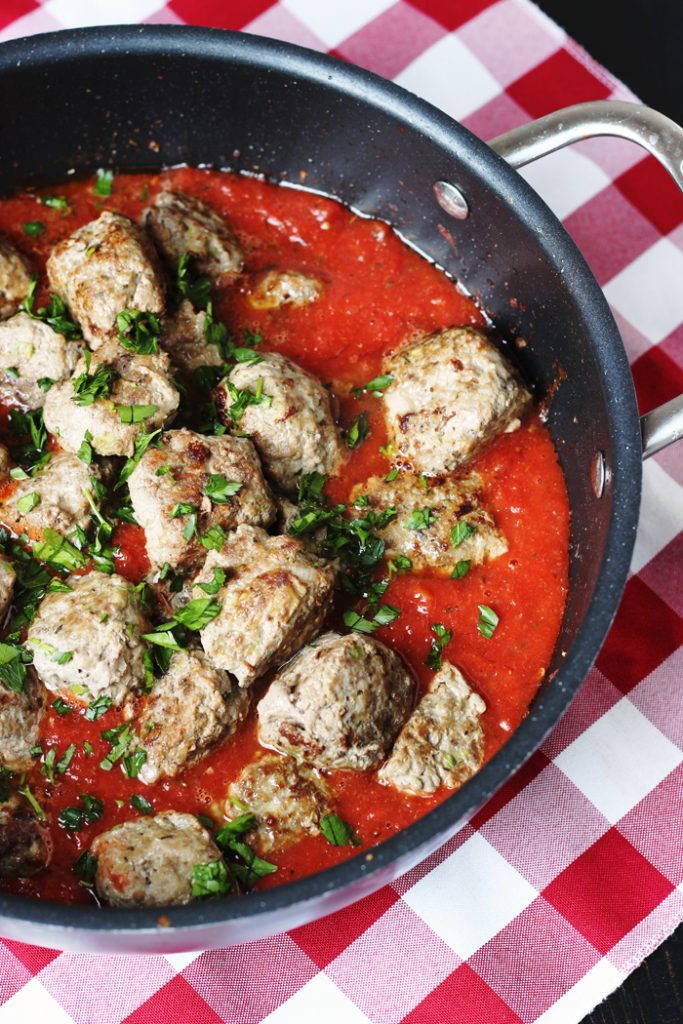 Hearty Gluten-Free Meatballs
These Hearty Gluten-Free Meatballs can easily become a family favorite. They're simple, yet oh so delicious AND gluten-free. Instead of using gluten-free breadcrumbs, coconut flour, or a nut meal, I leaned on mushrooms. Chopped finely, mushrooms add substance without tasting mushroomy. Even my mushroom haters devour these meatballs.
If you want a quick-prep dinner, give this Slow Cooker Beef Stew with Mushrooms and Kalamata Olives a shot. With just 15 minutes of prep in the morning, you can be enjoying a a hearty, flavorful stew at suppertime.
Slow Cooker Pot Roast is one of my favorite dishes. I love the 15-minute prep and the amazing flavors that develop with the slow braise. By using tomato sauce, I can keep this pot roast gluten-free while adding a nice flavor to the jus and thickening it just enough for it to serve as a decent gravy. The flavors are amazing!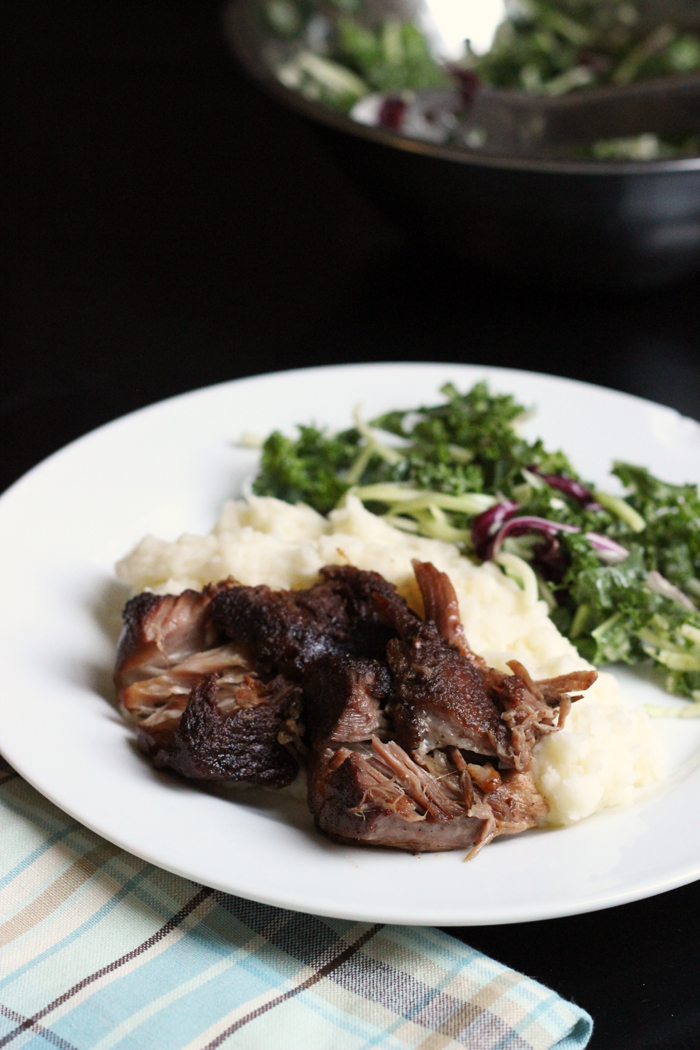 My Best Ever Slow Cooker Pulled Pork is a super simple yet flavorful way to prepare pork roast that can be served up a multitude of ways. "Style it" for Mexican food, BBQ-style with fruit-sweetened BBQ sauce, or as a pot roast. Choose lettuce wraps to serve as tacos or pile it on mashed cauliflower or smashed potatoes. It makes a fantastic roast or wrap filling that is freezer-friendly.
What are YOUR favorite Whole 30 recipes for fall?