I'm changing my diet around for a month, hoping to beat some of my sugar cravings. Here's how I'm planning and preparing for a Whole 30.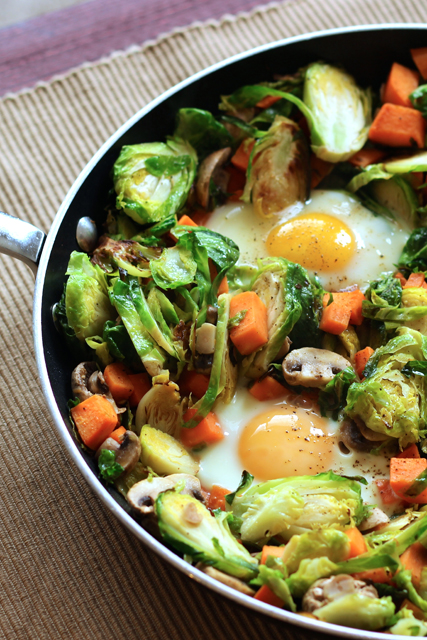 A couple years ago I did a strict elimination diet called the Whole 30 in the hopes of curing my chronic hip pain. While the diet didn't help my pain — yoga did — I really learned a lot about my body and food, particularly sugar.
I also had more energy than I've ever had in my life!
The Whole 30 involves eliminating sugar, soy, gluten, grains/seeds, alcohol, and dairy for thirty days. Your body gets a break from foods that might be causing you trouble (i.e. inflammation, stomach upset, etc) while you focus on very nutrient rich foods, like vegetables, nuts, eggs, fish, and meat.
It's like paleo on steroids because you are cautioned not to make foods that mimic gluten- or dairy- filled foods that you might overindulge in (i.e., no paleo pancakes or paleo coffee creamer). The point is to break cravings as well as to isolate problem foods.
I started thinking about the Whole 30 again in December when my dad was diagnosed with diabetes. I think doing this diet, at least for 30 days, would help him "reset" his cravings and help him adjust to a healthier, long term diet. I figured he and my mom would have an easier time if I helped fill their freezer, purge their pantry, and offer very specific help.
Over New Year's I noticed that sometimes I can't hold my hand steady. I get the shakes pretty frequently. I'm not sure if it's neurological or nutritional, but I'm not going to the doc until I rule out the latter. The more I thought about helping my parents, I realized I might help myself, too. My decision was sealed when I reached for sugar to put in my coffee.
I haven't done that in two years!
I'm not sure what's going on, so I'm going to do another Whole 30 in February. My 17-year old son, Mr. Nutrition Himself, is going to do it with me. FishPapa may even join in for kicks.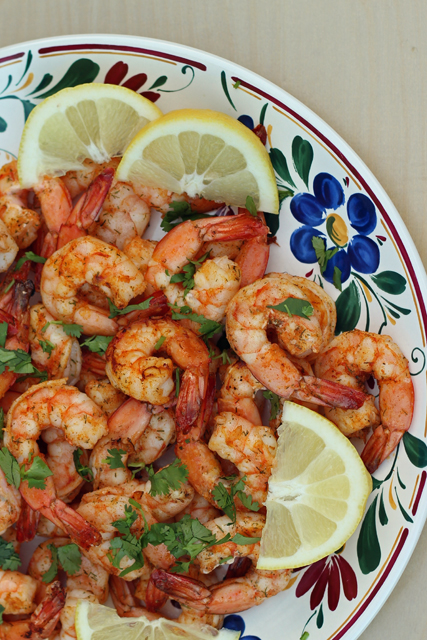 I think it will be easier for me this time since I'll have in-house company. Also, the food market is friendlier to this kind of diet these days. Plus, I've learned a little bit about
Here are the things that I've done to prepare for a Whole 30:
1. A Pantry Challenge
We spent the month of January "eating down the pantry" so that we could clean out, rotate stock, and save some money. Not only does this use up what we have that I might not be able to eat later, but it frees some extra cash to offset increased purchases of protein and health food items. There are tons of things to learn in a Pantry Challenge.
2. Reading
I reread through the book that explains it all, It Starts with Food. It was a good refresher about what the benefits can be. While I don't believe that there's anything wrong with cheese, baguette, and red wine — quite the contrary! — I think a break from those things that I could overindulge in is a good idea.
One of the points in the book is the focus on eating nutrient-rich foods. While of course there is debate about this, it makes sense to me and helps me be motivated. An apple with almond butter is obviously a healthier option than a cupcake.
3. Freezer Cooking
I spent most of Saturday either shopping or cooking for our whole 30. I chose meals that I can feed the whole family with some modifications. If the kids have pasta with meat sauce, I'll have it over spaghetti squash. If they have tacos, I'll skip the cheese and sour cream, and eat my "tacos" in cabbage leaves.
You can grab my Whole 30 freezer cooking plan.
4. Meal Planning
I've created some Whole 30 meal plans that are full of foods I love but are also Whole 30 compliant. One of the struggles when Mom changes her eating habits is that she can end up cooking two meals at dinnertime, one for her and one for the family. I'm hoping to avoid that this time around.
You can get those downloads on Good Cheap Eats as well.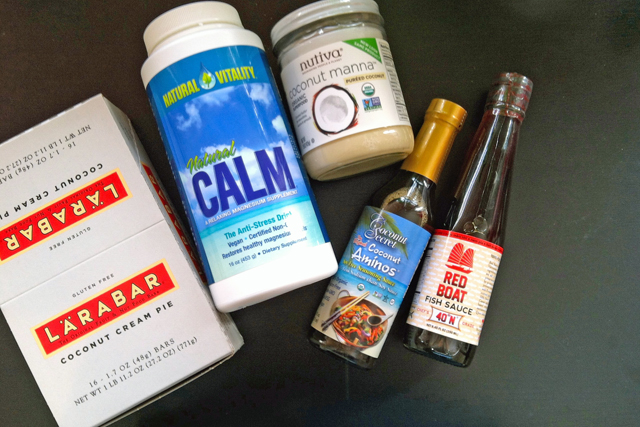 5. Shopping
While the diet focuses on regular, fresh foods that you can buy anywhere, there were a few items that I went out of my way to pick up, like certain coconut products, sugar-free fish sauce, and other sugar-free or soy-free items that are harder to track down. I went to a fair number of stores (Trader Joe's, Costco, Ralphs, and Sprouts) and even ordered from Thrive Market.
Thrive Market is an online health food market place. That's my referral link. If you join, they'll give me a credit. To start, you get a free trial membership and 15% off your first order. I bought all this for much less than I would have bought at the stores. Plus, if your order is over $49, you get free shipping.
6. Starting a Journal
I'm keeping a food journal to track what I eat, what I like, what I want to make again. Any time I change my food regimen, I start experimenting. I like to keep track of those experiments. You can read along on my Whole 30 journey.
I didn't lose weight last time I did this, but I'm hoping that's because I "ate like a lumberjack" according to my husband. I'm going to watch my portion size a little more this time and see if I can get reenergized and maybe lose a couple pounds.
Have you ever done a Whole 30?