Whether you're in the midst of a pantry challenge or want to stock up on pork when it's on sale, having a repertoire of go-to recipes is essential to making the most of the other white meat.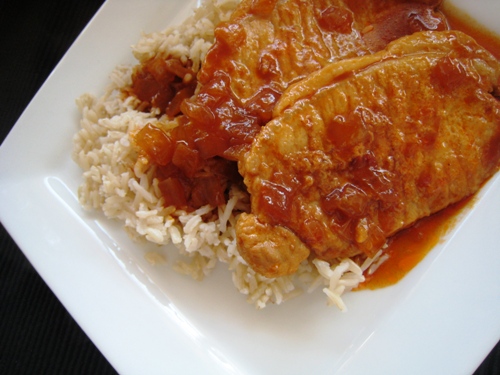 Stockpiling, or "anticipation buying" is a surefire way to save money on food costs. If you know that an item is a great deal and one that your family enjoys, stock up!
Buy enough to last six weeks, about the length of time it will take for that sale cycle to come back around. Store it in the freezer or the pantry if shelf-safe, and reap the rewards. You'll have the item when you need it. Instead of paying full pop, you'll have stocked up at a great price.
This is one of my basic principles for building a frugal pantry and how we save thousands of dollars on food costs every year.
Last week I shared some of my price points for chicken as well as a short list of go-to recipes for making tasty use of chicken and turkey. This week we're talking about pork, the other white meat.
The cheapest cuts of pork in my neck of the woods, southern California, are usually pork shoulder, pork loin, and boneless country-style strips. These typically range in price from $0.99 to $2.99/pound on sale. (I never pay regular price for any meat.) Currently, pork tenderloin is on sale at a local market for $3.99/pound which is a fabulous price for that cut of meat.
While we don't eat a lot of pork, it is a frugal protein that I add to our menu a few times per month. I buy several packages when I see it on sale and store it in the freezer. Sometimes, I marinate it or even cook it before freezing.
What do I make with…?
If you're with me on the Pantry Challenge, you may be wondering how to prepare a certain cut of meat that is lurking in your freezer. We're going to tackle a different kind of meat (including venison) each week so that you have plenty of inspiration. This week we're talking about pork.
Whether you're actively challenging your pantry or just looking to stock up on pork cuts when they are on sale, here are some suggestions:
Do YOU have a favorite pork recipe?