Whether you're in the midst of a pantry challenge, have purchased a side of beef or want to stock up on certain cuts of beef when it's on sale, having a repertoire of go-to recipes is essential to making the most of great deals and good food.
I could probably do pretty well as a vegetarian except for my love of beef. I would much rather choose beef than any other meat most days. Hubs would probably choose fish or chicken. We're funny that way.
I love to stock up on certain cuts that regularly go on sale so that I can make a variety of dishes for a great price. In this neck of the woods that would be chuck roast, cross rib roast, tri-tip, top sirloin, and ground beef. I rarely spend more than $2.50/pound on these meats and buy several packages at a time. I either prepare them as "freezer meals" or simply stash the meat in the freezer for another time.
Here are some of our favorite ways with beef: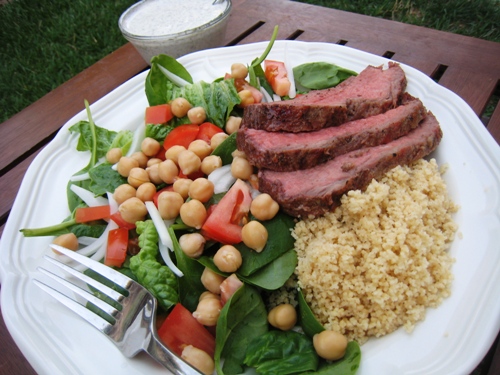 Meatballs, Mashed Potatoes & Gravy