Save money by making sure you don't waste those tasty holiday leftovers. Need inspiration? I've got it.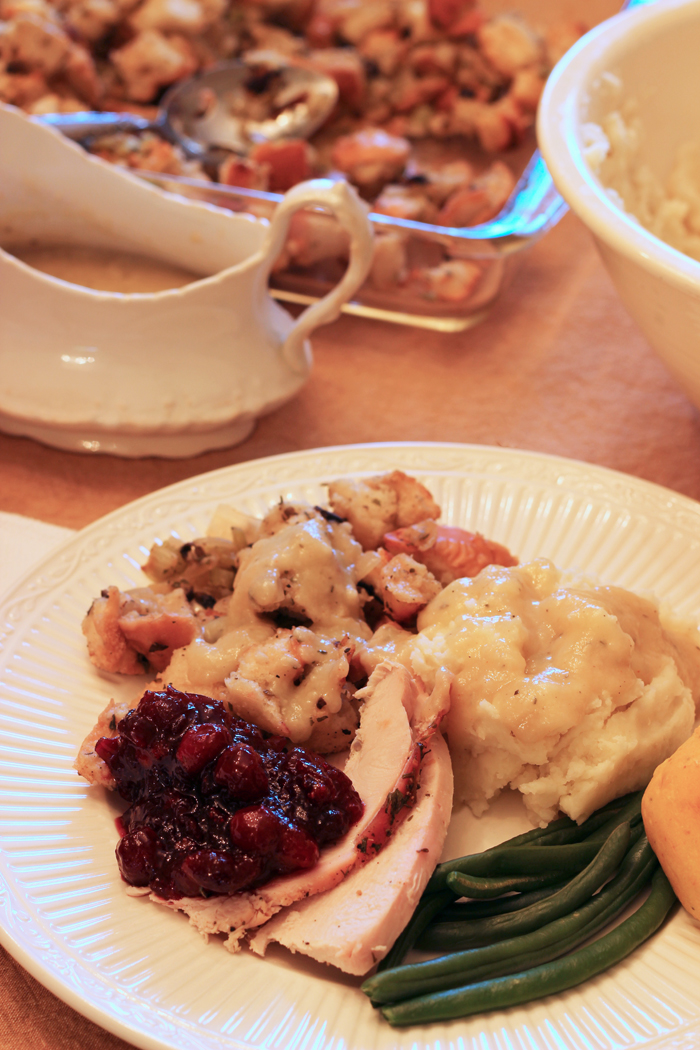 As a child, I loved Thanksgiving leftovers. I would pile stuffing, mashed potatoes, and gravy high on a plate, nuke it in the microwave, and make myself quite happy. Turkey sandwiches, on rye bread, with a thin layer of mayonnaise and some salt were the ultimate.
As good as the holiday meal is the second and third time around, sometimes you need something different. Sometimes you don't have enough of one particular item to feed the whole family. That's when leftovers need to find new life. You can stretch your holiday dollar by making sure that your leftover food items don't go to waste.
You've got about three days to deal with your holiday leftovers before the safety of the food is compromised. Here are some suggestions on how to be a good steward of your resources.
1. Freeze them.
If you don't have the mental energy to deal with Thanksgiving leftovers, package them well and stash them in the freezer. You can buy yourself some time later when you've got more motivation to make best use of them.
I know that using the leftover carcass for stock is a tasty and economical way to get something from nothing. But, sometimes I'm just too tired to look at that bird again. I've frozen the bones to make stock later. This is a great way to have things both ways. Enjoy the holiday weekend, and still make the most of what you have.
2. Make individual "TV dinners".
Lay out several freezer safe dishes and prepare a number of "TV dinners" with your leftovers. Chill well before freezing. Now, you've got a number of quick lunches and suppers for those busy days and nights when you don't want to cook.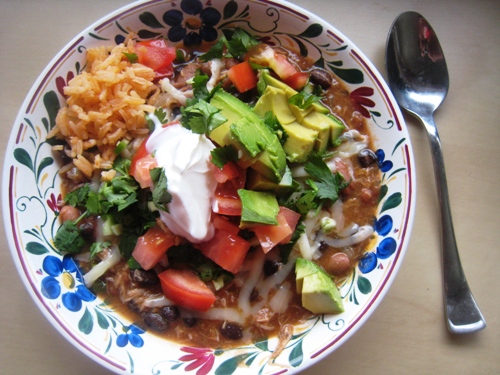 3. Make turkey stock.
If you've got bones, make stock. It's so easy, you'll laugh. Use the slow cooker for even greater ease. You can use the stock right away or freeze it for later use.
4. Cook up a pot of soup or chili.
You've got your stock. Chop any leftover meat and stir up a pot of soup or chili. Depending on the flavor profiles in your mashed potatoes and gravy, those can also be whisked into soup where they add fantastic flavor. The potatoes help thicken the soup as well.
These recipes will all go great with turkey:

5. Make a pot pie.
Pot pies are a huge favorite at our house, particularly this one. Thanksgiving is the ideal time to whip up a few and stash them in the freezer. You've got all the fixings: pie crust, turkey, vegetables, and gravy. Freeze the pie before baking and you'll have an easy supper later in the month.
I'm always amazed at how far I can stretch our grocery dollar when I make sure not to waste the food we already have. Leftovers are not a bad thing! They actually are a sign of our great wealth.
Enjoy your leftovers this weekend!
What do YOU do with holiday leftovers?