Don't buy the cut you want when it's full price. Watch for sales and stock up.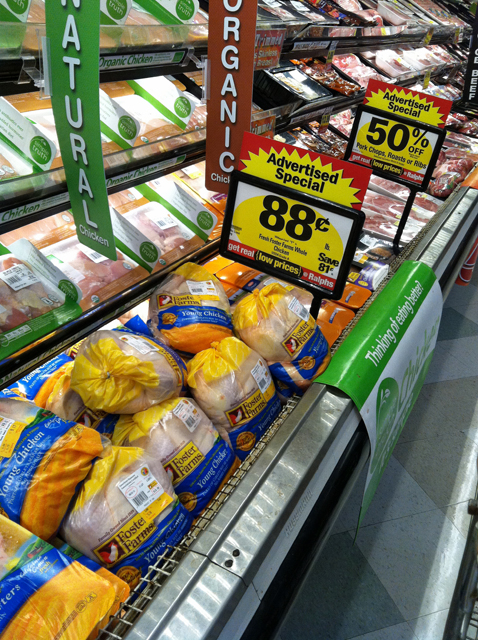 Despite my daughters' love of meatless meals, my sons are not cut from the same cloth. Maybe it's a chick thing? But, they want meat. Lots of meat.
Unfortunately, with the price of meat what it is, meat is not a big plate item at our dinner table. In order to stretch my dollar on chicken, turkey, pork, and beef, I lean on grocery store sales and my deep freeze. I watch for great prices and then stock up on the items that I know we'll use over the course of six weeks.
That's about how often the sales cycles repeat. If whole chickens are on sale for 88 cents/pound, but the limit (usually 2 or 4 in my neighborhood) and then use those up over the next month and a half. About that time, they'll go on sale again.
Track the sales so that you can keep a target price in mind and know when to snatch up the good deal.
If you do this will all your favorite cuts, you'll always have the one you want on hand when you want it.
And you can make these yummy recipes:
Beef  Recipes:
Chicken or Turkey Recipes:
Protein-Style Freezer Cooking Plans:
To take your saving even further, consider spending a couple hours prepping those proteins for the freezer. I have two protein-focused freezer cooking plans that will walk you through the process, complete with shopping lists and serving suggestions.
Protein Power in an Hour
Protein-Style Dinners 
What cuts do YOU stock up on and what's your target price?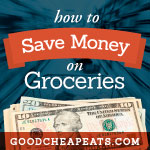 Save Money on Groceries
This is part of the How to Save Money on Groceries series. Scroll through the archives to get tips and tricks for reducing your grocery total at the checkout stand.