Got a sauce that needs fixing? I've got the answer! Balsamic vinegar saved the day and my dinner.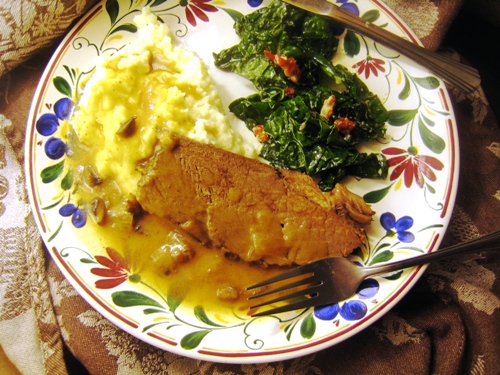 The other day, I made my typical pot roast in the slow cooker. The house was full or good smells all day long. But, when I went to mix up the gravy, it wasn't as flavorful as I expected. In fact, it was a little too tart, presumably from the red wine I used for deglazing the pan.
What to do? What to do? Roast beef and mashed potatoes just call for gravy, don't they?
Instead of despairing, I remembered something I have read in recipes a hundred times over:
Add a little Balsamic vinegar to finish the sauce.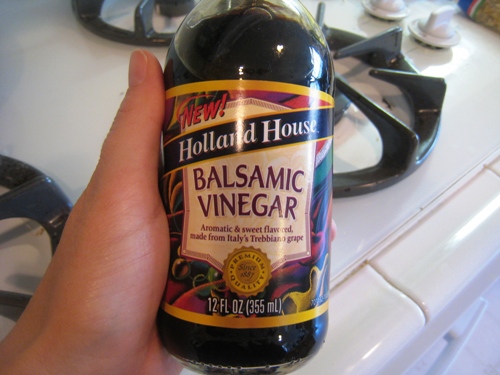 I had never tried it before because hubs isn't a huge fan of sweet. And Balsamic can be sweet. But, he's also not a big gravy user, so I figured I was safe.
And oh my goodness.
That sauce went from blah to beautiful in just ½ tablespoon. It was amazing! The Balsamic vinegar that Holland House sent me was just the ticket to saving dinner that night. And the leftover gravy and pot roast went into a vegetable beef soup a few nights later that had all the FishKids humming.

I've since added a few dashes of balsamic to red sauces and salad dressings that we're quite "right". It seems to be an almost magic elixir!
I'm convinced that balsamic vinegar totally gave our supper the lift it needed.
 What's YOUR relationship with Balsamic?
Have you ever added a dash of vinegar to save the day?
Disclosure: Holland House has provided me with sample product as well as compensation for my time spent writing this post. All opinions are my own. You can read more about Holland House and other simple ways to dress up everyday foods on their Facebook page.