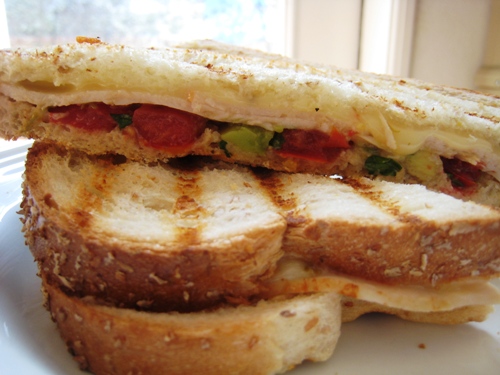 Remember that Avocado Salsa I told you about the other day? Well, we had a little leftover that first night. And while avocado doesn't normally "keep" well, I saved it. It was too good to go to waste and I was already stuffed full of taquitos! I covered it and store it in the fridge until the next morning and then made this "to die for" sandwich. The avocado warmed to a beautiful buttery texture and the spice of the cheese and the salsa offered plenty of kick.
Having a panini grill makes it super easy to whip up hot sandwiches. But, you could always prepare this sandwich like a traditional grilled cheese.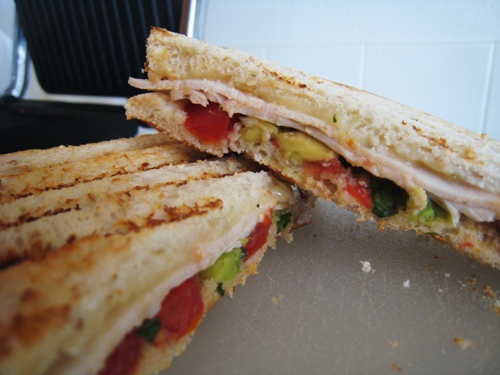 Ingredients
2 slices bread, I used cracked wheat
1 slice pepper jack cheese
2 slices oven roasted turkey breast
several spoonfuls Avocado Salsa, drained
Instructions
Heat panini grill or griddle. Place one slice bread on hot surface. Layer cheese, turkey, and salsa. Top with second slice bread. Close griddle and cook 4 minutes.
Alternatively, if using griddle, toast on one side and then flip. Cook until cheese melts.
Enjoy hot.
Got a favorite grilled cheese combination?