A Guest Post from Liz of Hoosier Homemade
There are hundreds of Tomato Varieties, some are good for salads, others are best for making sauces, and some are simply great with a little salt and pepper on them.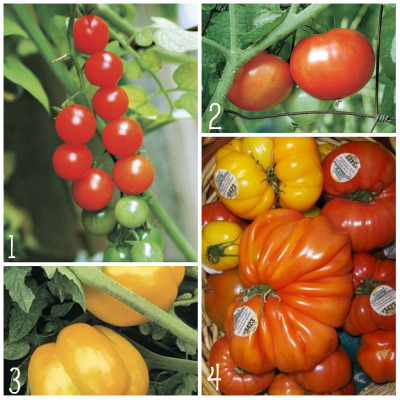 I've selected a few of the varieties to share with you.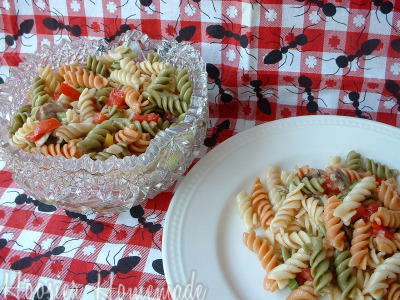 Pasta Salad is a favorite at our house. I typically make it once a week during the summer. It's great to take to potlucks too, a little goes a long way.
Pasta Salad
1 box of Tri-color Rotini
1 bottle of Italian dressing
2-3 tomatoes, depending on size, chopped
1/2 green pepper, chopped (I also added yellow and red pepper too this time)
5-6 mushrooms, wiped off and sliced thinly
Cook pasta according to the directions on the box, drain and rinse with cold water. Add tomatoes and any other veggies that you like. Mix in about 1/2 the bottle of dressing, adding a little more at a time. Let it set a few minutes in between additions, so the pasta can soak up the dressing. Add more dressing if you think it' too dry. Place in fridge for several hours to chill.
What is your favorite summertime salad?
Want the dish on delicious ways to act your wage? Subscribe to GCE in a reader or via email.