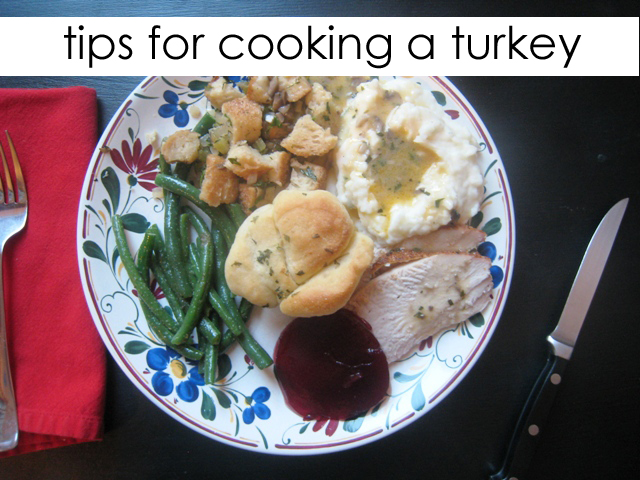 Cooking a turkey is something that has become what of a sacred act for Americans every November. One might never cook a turkey any other time of the year, but come what may, turkey must be served on Thanksgiving Day.
Cooking Methods
How to Cook a Turkey – Is it your first time cooking a bird? Check out this post for a comprehensive overview of what tools you'll need, the planning you'll need to do, and some helpful links.
I happen to love turkey breast, so I have no qualms with this unwritten rule — with some modifications. But, for Turkey Day, itself, when I want to enjoy time with my family, particularly the out of towners, I'm leaning toward cooking  Turkey Breast instead of a whole turkey.
Tips & Gadgets
Instant-read thermometer: Whichever method you choose, you'll want an instant-read meat thermometer. Testing the internal temperature of the bird is the only truly accurate way to know that it's been cooked enough.
There's a small notch in the side of a standard instant-read thermometer. Make sure you've inserted it until the notch is covered. You also don't want to hit bone or an air pocket (like with a whole turkey). You want to measure the temperature of the meat.
Since the dark meat takes longer to cook, you'll want to measure the temp of the dark meat. If it's done, the whole bird should be done. Insert the thermometer into the thigh, parallel to the bird. There's a great explanation of this over at The Kitchn.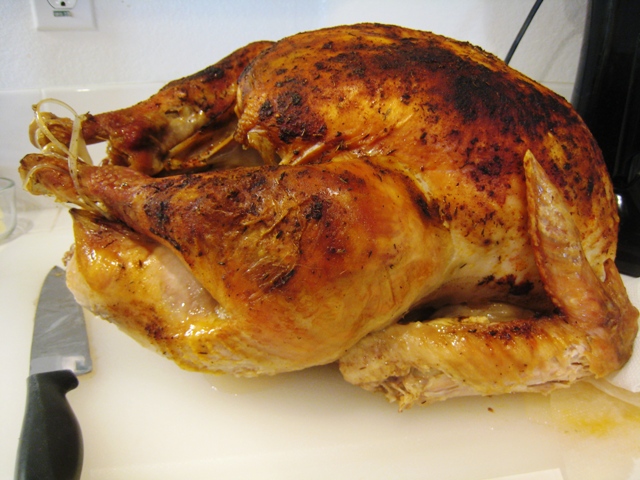 Turkey Lifter: I once tried to lift a turkey out of the roasting pan with a spatula and a pair of tongs. What happened was that the turkey kinda came apart, drippings splattered all over me. And turkey bits may or may not have splattered all over my mom's kitchen cupboards. A turkey lifter, or roasting rack with handles, will help you eliminate this fun experience.
Don't worry. You're really not missing out.
A fat separator: If you're going to make homemade gravy with the drippings, and you ARE going to make homemade gravy with the drippings, you're going to want a fat separator. This little pitcher helps you to grab the good stuff, the drippings, and leave the fat behind.
Turkey Recipes:
What's your best tip for cooking a turkey?