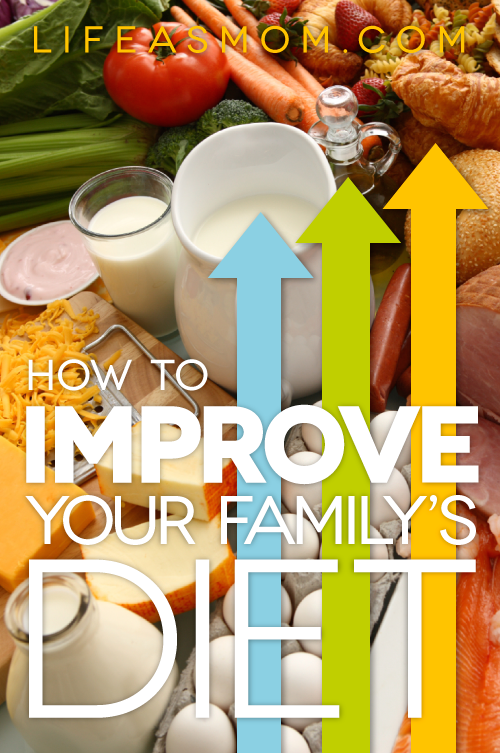 You may or may not know that I write two blogs. Yep, true story. I do most of my recipe sharing and food talk over here on Good Cheap Eats, but I can't help but talk about food wherever I go.
Recently, I completed a series over on Life as MOM about ways to improve the family diet. As you know, I'm kinda into this thing about eating healthier and bringing my husband and six kids along for the ride.
If you missed the series or one of the posts, you can catch up here:
It's not about eating a perfect diet. It's about making changes in the right direction. My kids may have had hot dogs (they were kosher!) last night, but they are eating better than they were a year ago and eating better than they did 5 years ago. That's all we can ask, right?
What diet changes are on YOUR agenda?