Run out of time? Need a last-minute appetizer to serve guests or take to a pot luck? Check out these three winners.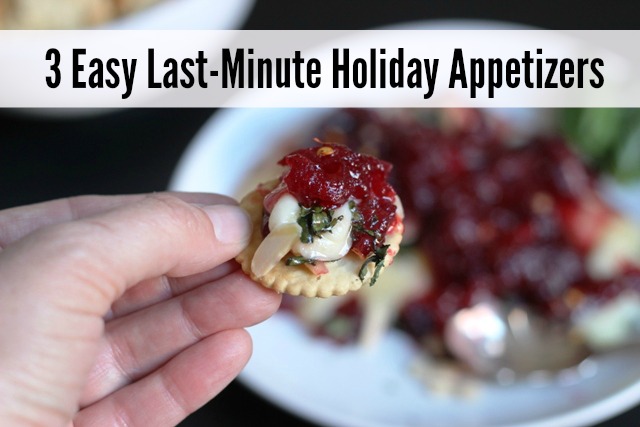 As I mentioned on Monday, appetizers can easily make a meal. They are also an easy thing for you to bring to a holiday potluck without a lot of hassle and expense. If you know that your main meal will be awhile after your guests arrive, having a platter of snacks is a great way to welcome folks.
In France, the aperitif course (a drink and a few bites of something) is the perfect way to start off the evening.
I've got three great appetizer ideas that you can prep in about ten minutes, if that. None of the ingredients are all that crazy and these are always a hit. The best thing is that if you are really pressed for time, you can grab the ingredients at the store and assemble in just a few minutes at your destination.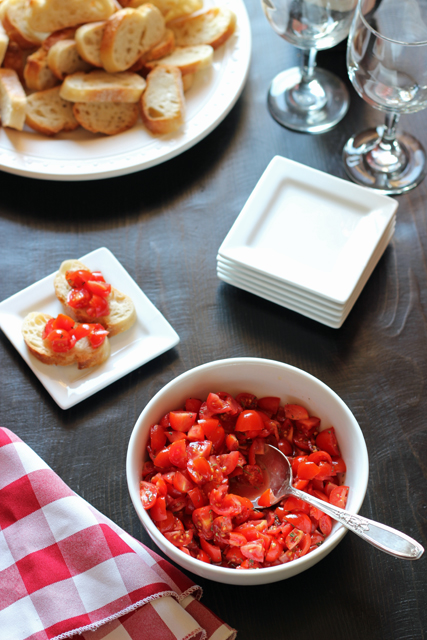 This Tomato Bruschetta with Herbes de Provence is something we enjoyed many times during our stay in France. Grab a baguette, a box of grape tomatoes, some herbes de provence, oil, vinegar, salt, and pepper. This dish comes together easily but looks beautiful and festive.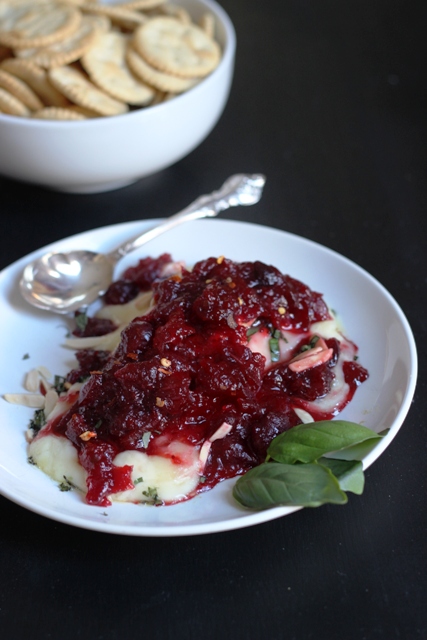 Cranberry-Basil Baked Brie is another festive and colorful dish to serve. Add brie, cranberry sauce, basil, crushed red pepper, and slivered almonds to your grocery list. This hot app comes together in minutes. Serve it with crackers or baguette.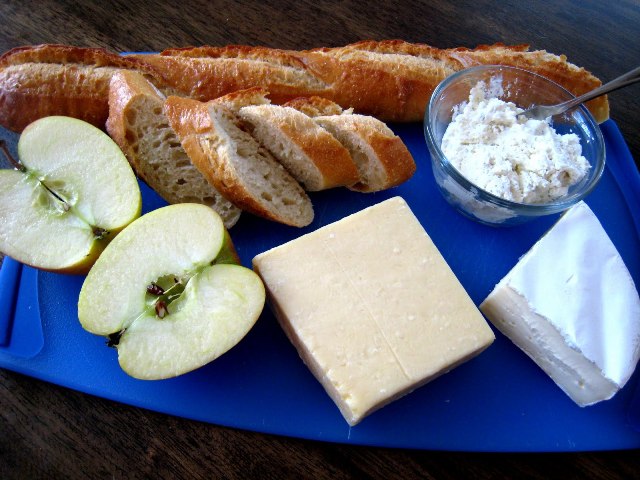 I've got a baguette theme going here. If push comes to shove, grab three kinds of cheese, some apples, and a baguette or two. You can even buy baguette pre-sliced or ask the baker to slice it for you. A Cheese Platter always works in a pinch.
Got a favorite appetizer that's quick and easy?
Do tell.