Make gluten-free baking so much easier with a master mix and a host of recipes to use it in!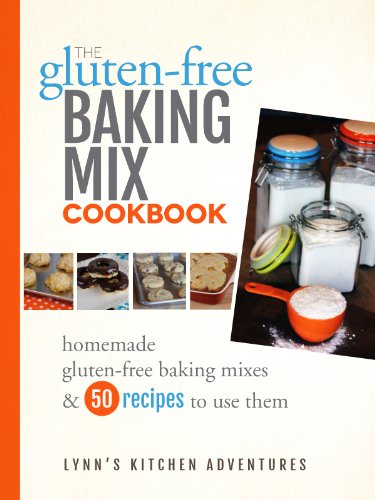 I am thrilled to tell you about a new cookbook called The Gluten-Free Baking Mix Cookbook by Lynn's Kitchen Adventures. Lynn was one of my first blog readers over at Life as MOM, and we've become real life friends over the years, talking and texting on a regular basis.
The Gluten-Free Baking Mix Cookbook
This book is a brilliant work. I had the privilege to be in on the back story and to hear about its progress over time. A few years ago, Lynn learned that she and both her daughters were sensitive to gluten. But, Lynn was a baker! How could this be?
Well, she stuck to it and has developed gluten-free baked goods that taste just as good or even better than "the real thing."
The Gluten-Free Baking Mix Cookbook features one master recipe, similar to a packaged biscuit mix, that can be recreated in a multitude of ways to help you recreate family favorites that you might be missing from your gluten-baking days.
Buy the book for $2.99.
At that price, you can't go wrong.