Ready for the 2020 Pantry Challenge? This month we're going to work together to eat down the pantry, avoid food waste, and save some money. Are you in?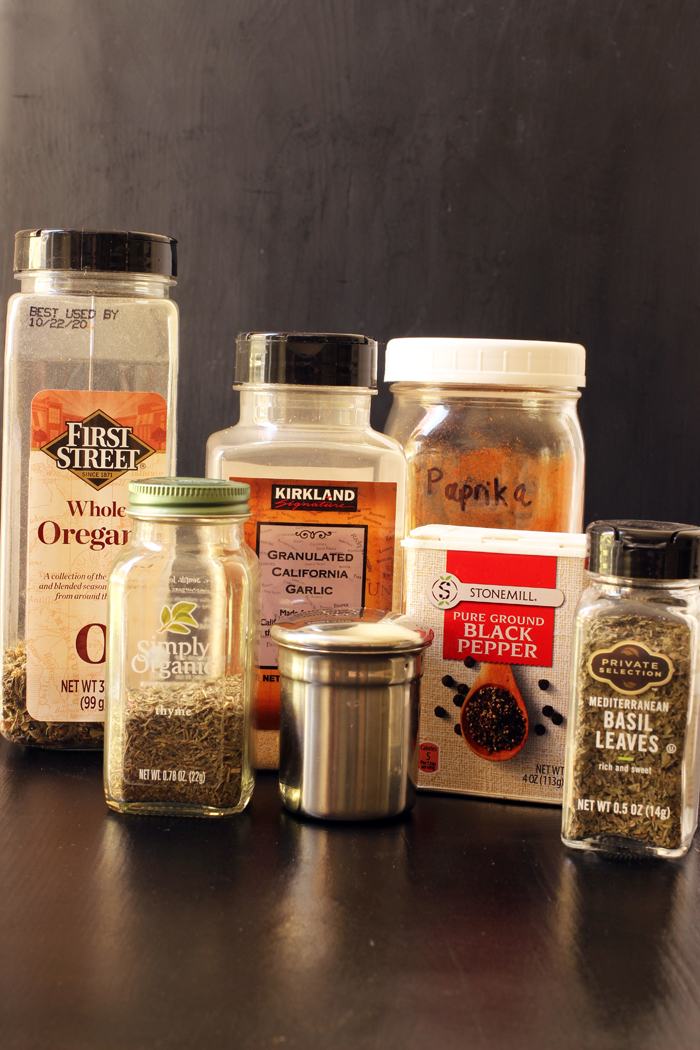 Here we are, one foot into a new year. I'm excited for what's coming, mainly because the new year gives us a fresh start.
On the home front, we've got big things up ahead:
our third son is graduating from high school
we're replacing our 2001 SUV with a newer-but-used minivan
we're planning another European adventure
Money-wise, these things are big things. Plus, we've got retirement accounts to fund, and I'm sure someone will need braces.
This means that even though we're debt-free, I can't throw caution to the wind when it comes to household spending. I'd much rather enjoy simple meals at home so that I can live it up in London.
How about you? Have you got big things coming up in the new year? Looking for ways to pay for them? How about saving money on groceries to free up the cash for better things?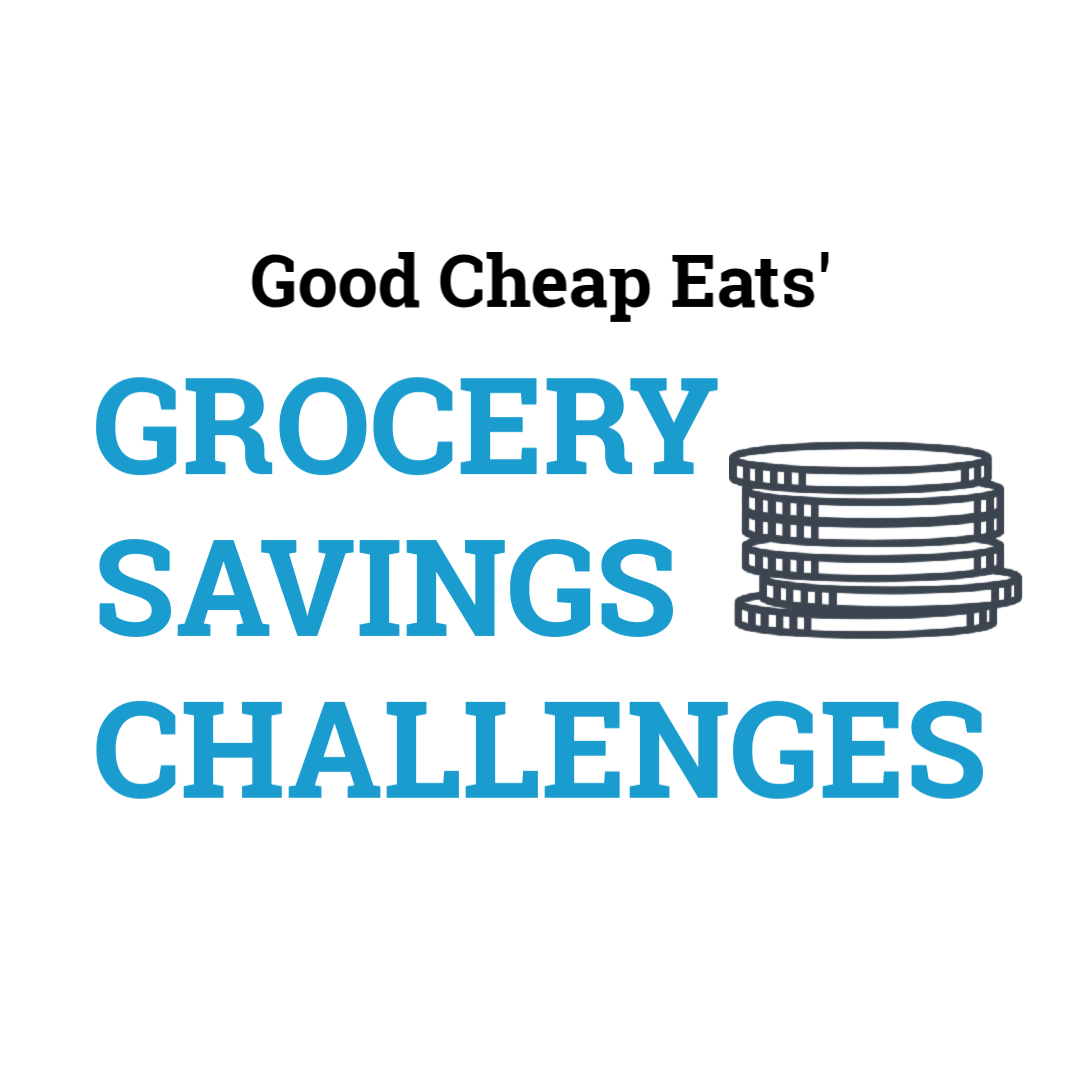 As I mentioned the other day, we're full steam ahead with the Good Cheap Eats Grocery Savings Challenges, designed to help every household cut back on food costs without sacrificing great taste at the table.
Each month we're going to tackle a different method of saving money on groceries. I'll offer guidance along the way in the form of recipes and tips as well as share my experience with that particular skill.
Over the course of the year, you'll have enjoyed a lower grocery budget as well as developed some hardcore skills to help you eat well no matter what's going on with your bank account.
Be sure to sign up for the GCE Gazette so you can get all the printables and the full list of challenges if you haven't already.
Remember, that I'm not the boss of you.
You are. I'm just here to help. That said, I may offer some hard-hitting advice on the topic of saving money on groceries, making do, using up leftovers, and otherwise adulting in the kitchen. #justsaying
You aren't required to participate in every challenge (though I hope you will). These challenges cover the kitchen skills that I have used successfully over the last decade to get us out of debt and keep us out.
I know that you will end up a wiser, richer person for having done these challenges.
Ready? On to our first challenge!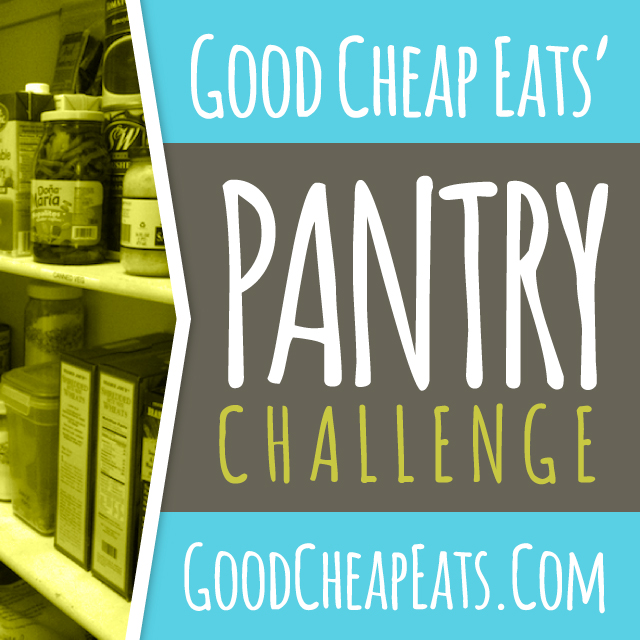 The 2020 Pantry Challenge
Our first challenge starts this weekend on Saturday, January 4, 2020. Over the course of four weeks, we here in the Good Cheap Eats Community will be working on using up what we have in the pantry, fridge, and cupboards in order to:
avoid waste
save money on groceries
combat overbuying
clean out the cupboards
give our kitchens a refresh
anything and everything else that you deem worthy for your pantry challenge.
How you walk out the 2020 Pantry Challenge is really going to depend on you.
You may be taking it slowly, learning how to shop your pantry before buying groceries.
Maybe you'll proceed through the month, learning to make your favorite convenience foods from scratch or finding creative substitutes for ingredients you run out of.
You may want to go ninja level and eat down your food storage to the bare bones.
Do what suits you best in this season.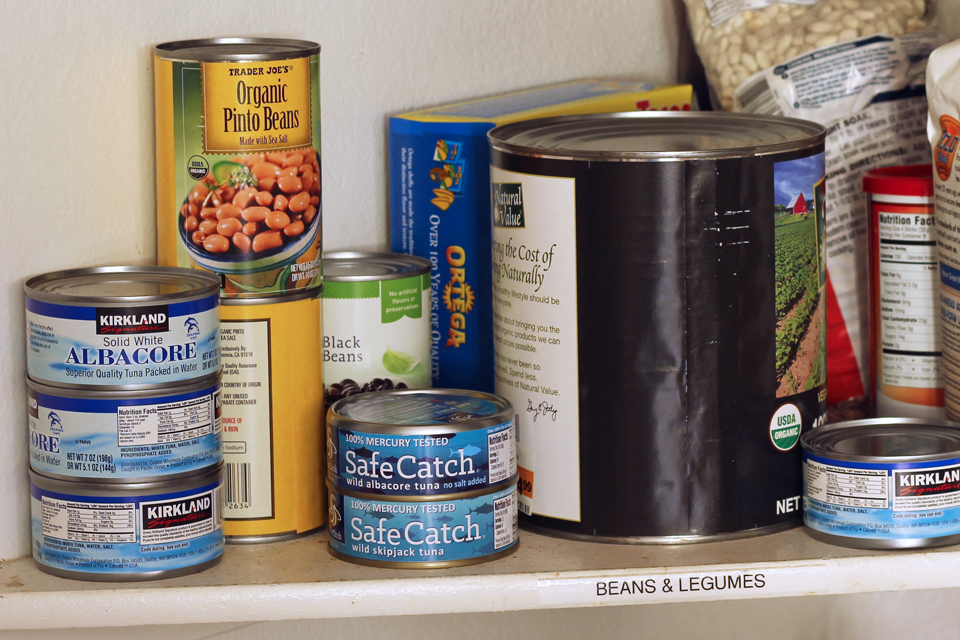 The Basics to a Pantry Challenge
To get you started, consider these basic steps to running a pantry challenge:
1. Take inventory of what you have in the fridge, freezer, and pantry.
2. Clean and organize as you go so it's easy to find things when you're ready to cook.
3. Brainstorm recipes that make good use of what you already have.
4. Create a supplemental grocery list to fill out your meal plans.
5. Do some meal prep in advance to give yourself a head start.
A monthlong pantry challenge is more of a marathon than a sprint. Don't wear yourself out at the beginning. Take things slowly and exercise some creativity. Save something really yummy for the end.
What do I make with…?
Got questions about a funky ingredient you need to use up? Leave a comment on any of the pantry challenge posts this month and I (or one of the other pantry challengers) will help you find ways to use it up.
As always, be sure to browse the Pantry Challenge archives to get more information and timely helps.
For even more meal planning inspiration, download this FREE recipe idea generator to help you meal plan during a Pantry Challenge.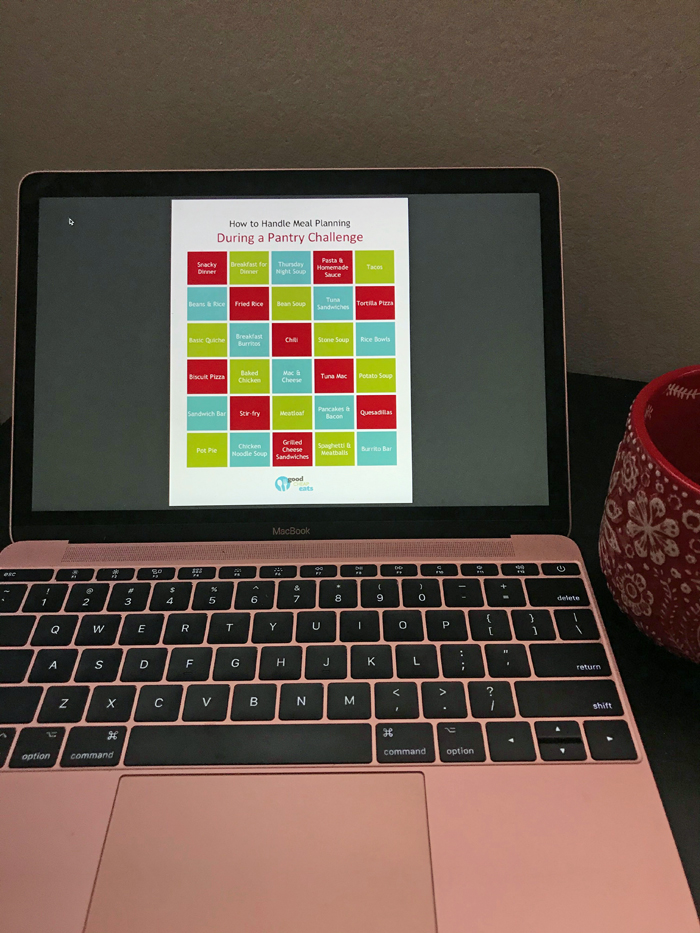 I curated 30 of my favorite pantry challenge meals in one digital resource. And it's yours — for FREE.
Every square on the planner is clickable and will take you to a recipe here on Good Cheap Eats that uses basic pantry staples. You can print it, of course, but you'll lose the clickable function.
When you subscribe to the free weekly newsletter, I'll send you access to the printable straight away.
A Yearly Pantry Challenge
I've been doing a January Pantry Challenge every year since 2008 or 2009. It always proves to be a great way for me to exercise creativity in the kitchen, eat down the excess in our cupboards, and save money – sometimes as much as half our monthly budget!
Check out this video from Good Morning America:
Jessica Fisher on Good Morning America
Eating Down the Pantry: How to Save by Eating Just What's in Your Cupboard | ABC News – Good Morning America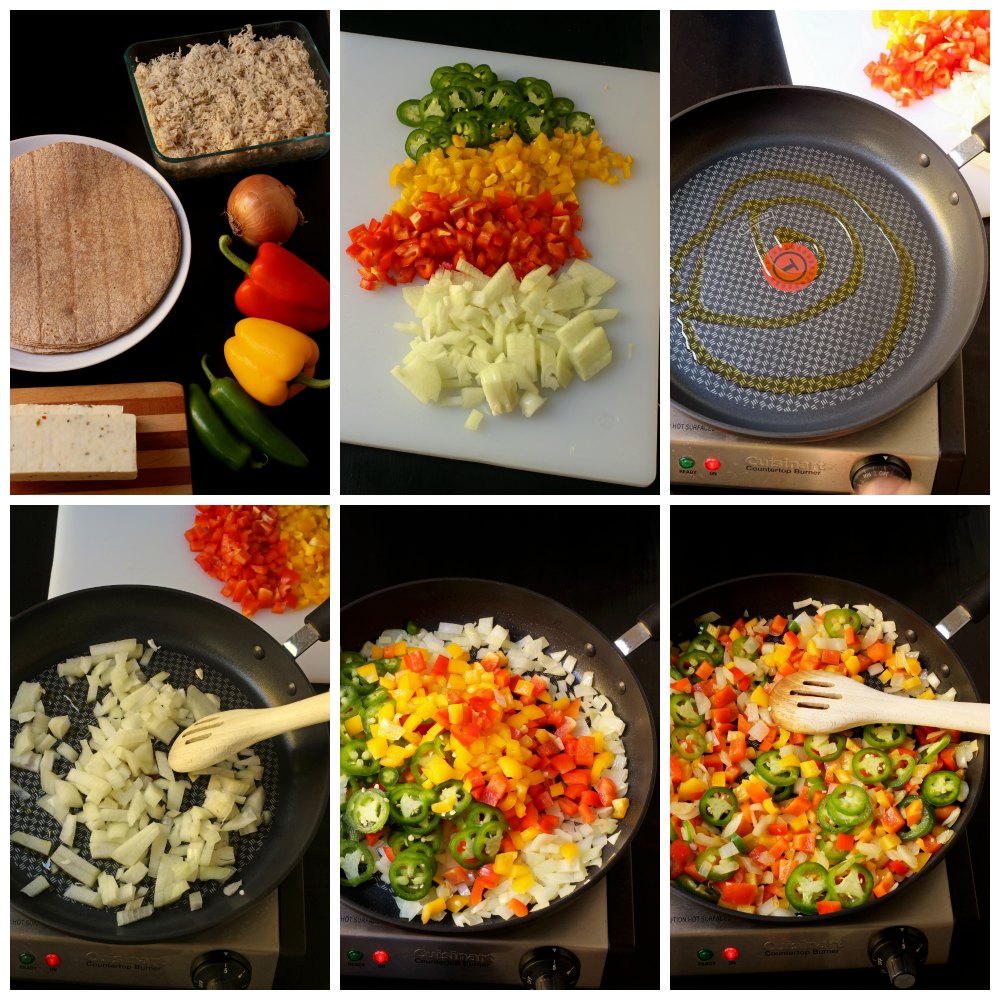 My Goals for the Pantry Challenge this Year
I know from experience that a pantry challenge can help me save big money, especially if I'm willing to knuckle down and really use up what we have.
However, every season calls for different practices, and "rules" if you will. These dictate my goals for each challenge and how I approach it.
Here are some of my specific goals for this year's challenge:
1. Eat veggies most!
I lost over 20 pounds in 2019 and hope to keep it off in 2020. Eating lots of fresh veggies and lean protein helped me accomplish this.
I'm going to try to stick to my #veggiesmost practices for the pantry challenge, instead of the carbo-loading of years past. That said, I am going to try to be wise about my spending, using what we have first but also shopping sales in order to keep our January spending low.
Depending on prices and availability, I may be buying more frozen and canned, but I don't think that will be the case. I do live in San Diego county.
2. Use up the weird stuff.
Late last winter, my Ralphs grocery store closed down. In the last month or so that they were open, they clearanced a lot of foods. I stocked up on things that I wouldn't normally buy, like certain Asian noodles or almond paste, because they were great prices and I'd always wanted to play with them.
Now's the time to play. I'm really excited to make these almond horns.
3. Slim down our storage.
Thanks to the holidays, every possible storage space is filled to the brim. It's time to use it up and determine a new normal.
Since I started baking all our sandwich bread, I keep a significant supply of flour on hand, typically in the freezer. This encroaches on my freezer cooking jam, so I need to find a happy medium of ingredients to keep on hand versus prepped foods — or find a different way to store things.
My basic rules for myself:
cook as much at home as sanely possible
shop the pantry first
make an extra effort to use up all the stuff stashed away
don't sacrifice our good veggie habits.
Take the Pantry Challenge & Get the Chance to Win!
Now, just by virtue of doing a pantry challenge, you automatically win in terms of money savings and increased kitchen prowess. 😉
But, wait, there's more!
Everyone who participates in this month's challenge is also entered to win free groceries.
Three winners will each receive a $25 gift card from one of a selection of stores.
Complete the form below for your main entry. Extra, optional entries can be gained from the following:
leaving a comment on any pantry challenge post
sharing about your challenge on your public Instagram account and tagging me @jessicagfisher
sharing about your challenge on Facebook, making it public and tagging Good Cheap Eats.
Okay, this post has gone on long enough. Ready to get started? Tell me.
What will you do during the 2020 Pantry Challenge?