Need some Thanksgiving savings tips to keep you in the black this holiday season? A few little tricks can help you eat well and spend less!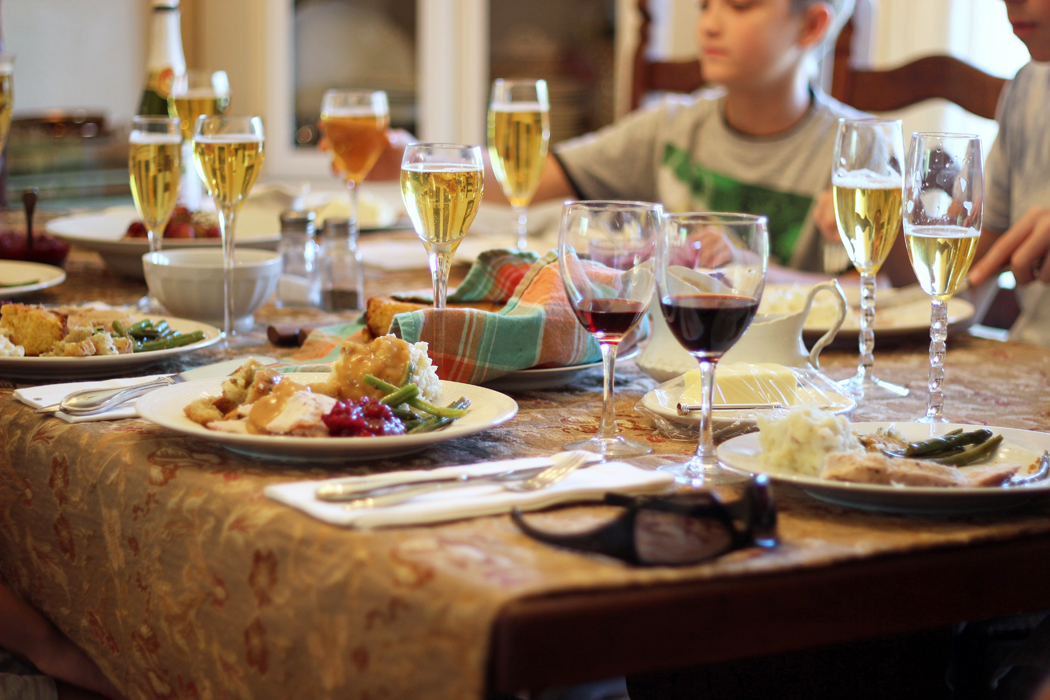 One of my favorite culinary holidays is approaching: Thanksgiving! I love the meal that is Thanksgiving, and have no trouble eating leftovers morning, noon, and night the following day. Problem at our house is that there are rarely leftovers! These kids are eating so much food!
The other challenge is preparing a meal where I "pull out all the stops" without spending a fortune. This celebratory meal can cost as much as a week's worth of groceries if you're not careful! I might make dessert a couple nights a week, but it's rare that I would make three or four desserts for one single occasion!
But, man, isn't Thanksgiving dessert awesome?
Not only do you get to pile your dinner plate high with turkey, mashed potatoes, and gravy, but — after a nap and a walk around the block — you get to pile your dessert plate high with a smorgasbord of deliciousness! At our house this would mean: Best Ever Pumpkin Pie, Slab Apple Pie, and Pretzel Berry.
But all that feasting takes groceries and those groceries take money.
Thanksgiving Savings Tips
As you might remember, I've had the great honor to write a column over on The Kitchn, entitled The Smart Shopper. This week, I'm sharing 5 Strategies to Help Avoid Spending a Fortune on Thanksgiving Dinner. They're pretty straightforward as far as Thanksgiving savings tips go, but they're solid in terms of saving you money and focusing on the important things, like an extra slice of pie.
From the post:
I remember the first time I prepared a Thanksgiving meal on my own; I was a young mom, we'd just bought a house, we were barely scraping by. I planned out the traditional meal that my mom had always served and headed to the grocery store.

I was stunned when the groceries for that one meal equaled the cost of a week's worth of groceries for our family of three. How was this possible? Luckily my dad, one of our dinner guests, bailed me out with a $100 bill. But I learned my lesson: A holiday feast can put you in hock if you're not careful.

Over the years I've developed some strategies that help me curb the spending, while still allowing us to share a special meal with family and friends.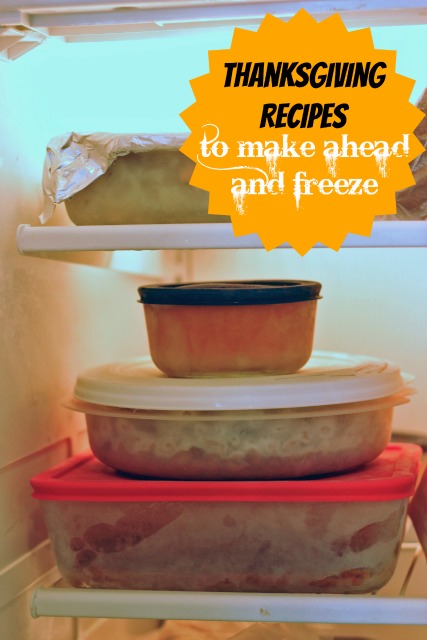 Want to make your Thanksgiving dinner in advance? Check out this list of recipes you can make and freeze.