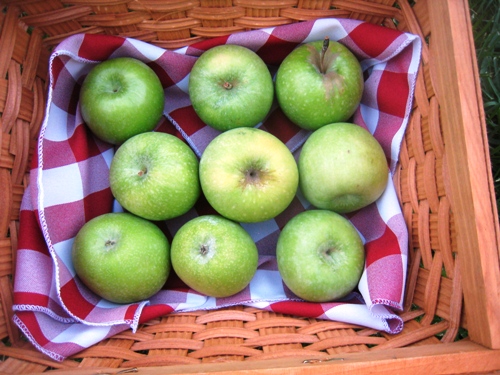 Apple season is one of our favorites. I've lost count as to how many pounds of apples I've bought so far this year. But, I think we're up to at least 100 pounds. At 77 cents/pound, it's a steal. We've eaten lots of apples fresh. But, I've also stored up apples for winter, spring, and summer.
Here are some freezer-friendly recipes that will help you do the same:
While, you can't just throw apples in the freezer, you can preserve these lovely tastes of fall by prepping your favorite apple recipes and freezing them to enjoy later.
31 Days of Freezer Cooking
For more ideas about how to make freezer cooking work for you, follow along with us here in October as I post 31 Days of Freezer Cooking. You can see past posts here.
For even more Freezer Cooking how-to's you can also buy my book, Not Your Mother's Make-Ahead and Freeze Cookbook.
Don't want to miss a post in this series? Subscribe to 31 Days of Freezer Cooking by RSS oremail.