The new year is a great time for starting smart: make some food goals, start exercising, and makes steps toward a healthier lifestyle.
This post is sponsored by Coca-Cola. I have received an Albertsons gift card as well as compensation for my time spent writing. All opinions are my own.
We're only ten days into the new year but it seems like months, doesn't it? The newness is starting to wear off. The goals are starting to seem a little less sparkly and fresh. All the more reason to deepen my resolve to starting smart this year!
You see, I've been exercising every day since December 25th, and though the Pantry Challenge be in full swing, I'm also trying to make good food choices. 2015 was a year of illness for me; I'm looking to turn that around in 2016. While exercise and diet aren't absolutely going to guarantee me stupendous health, they'll certainly give me a fighting chance.
Starting Smart in the New Year
I also know that if I set up some good habits now, the coming weeks and months will be better. Here are some of the ways that I'm starting smart this year: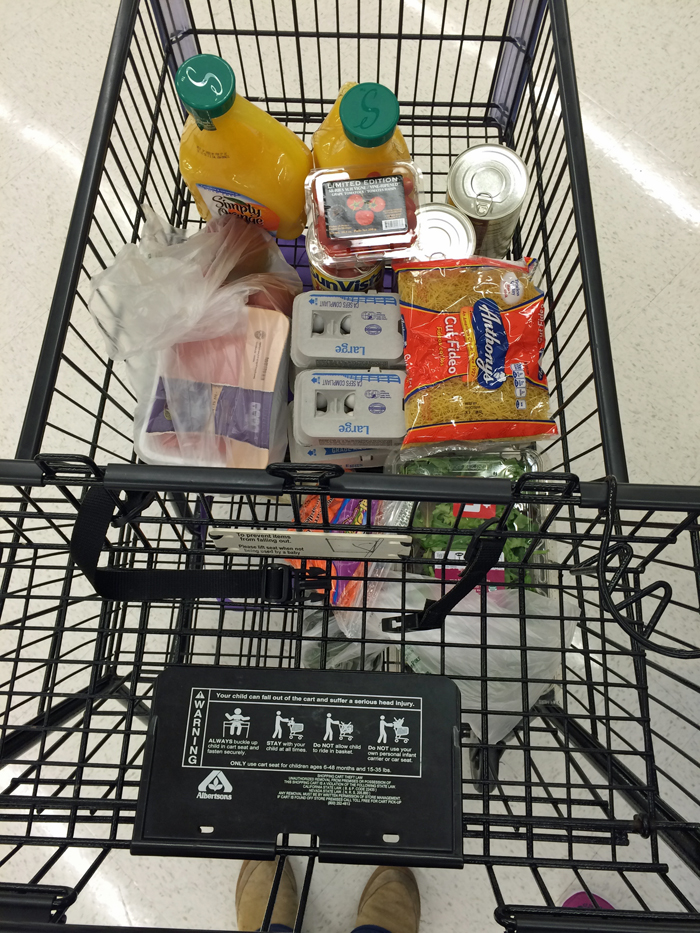 1. Leaning toward whole foods, fruits, and vegetables.
Last week when I bought groceries to complement foods we already had in the freezer and cupboard, I focused on whole foods, fruits, and veggies. I browsed Albertsons online ad before I shopped and found some great options that fit our budget, including eggs, ground turkey, and beans that were all on really great specials.
The quality of the fresh veggies was great. We loved the mangoes, tomatoes, and avocados. And the baby greens were some of the freshest we've had in a really long time. Nothing went off before we were able to enjoy it. Yay for fresh!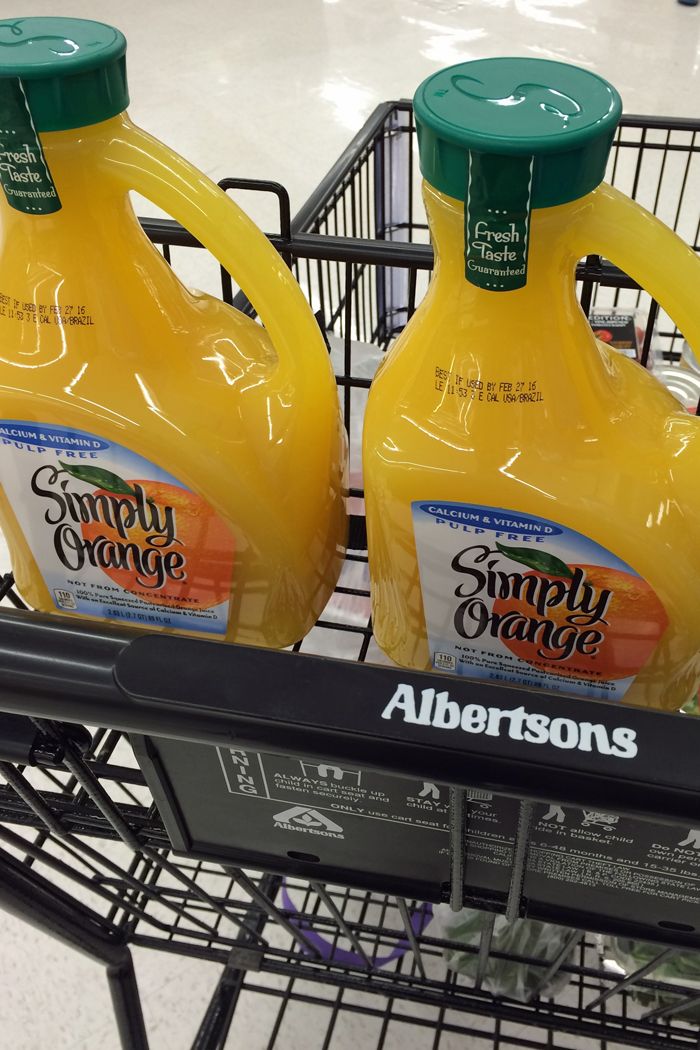 2. Keeping orange juice on hand.
January is typically the month when my family starts to feel under the weather, if they haven't already succumbed to cooties over the holidays. I decided to face that head on and make sure we had a stock of juice on hand. (I also bought fixings for Chicken Noodle Soup, so we were ready!)
Juice, particularly orange juice, is one of my favorite ways to treat the sniffles. It's what my dad always gave me when I was a kid. It's a comfort to me in more ways than one.
Simply Orange is a go-to brand for me because we all love the taste. So when Simply Orange (part of the Coca-Cola family) sent me a gift card to shop at Albertsons, and Albertsons had a great sale on orange juice, well, it was a no-brainer.
Now we are prepared for whatever life can dish out. I serve orange juice as a complement to breakfast as well as a base for smoothies, making it a surefire hit with all my kids.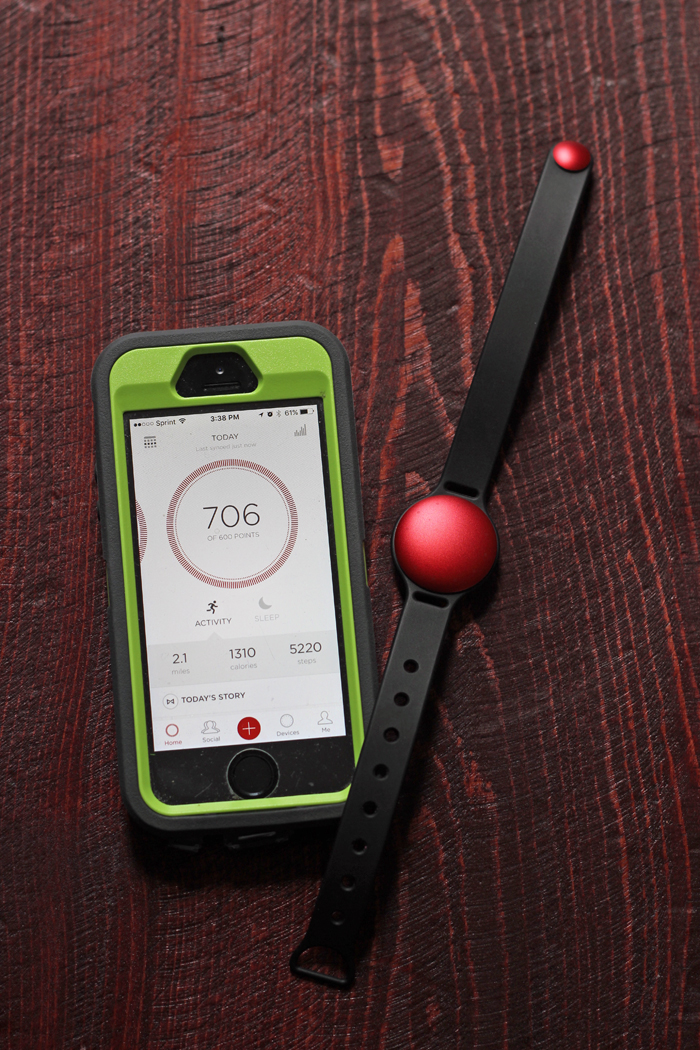 3. Making exercise and sleep a priority.
The folks at Simply Orange sent me a Misfit Shine fitness tracker over the holidays. I busted it out on Christmas Eve and have been smitten ever since.
I'm a points person. I love to be "rewarded". The Misfit Shine gives me points for reaching my exercise goals. I admit, I purposely set a moderate goal so that I could be sure to get more than enough points every day! Haha!
The Shine also tracks my sleep and tells me how many hours I slept in a night. This is particularly gratifying since my thyroid issues made sleep so difficult last year. I'm really relishing good sleep nowadays. And I love hearing the white noise that it provides when you need something soothing to drift off to. It came in super handy on New Year's Eve. (You can choose which sound you want to hear: rain, ocean, etc.)
How are YOU starting smart in the new year?
This post is sponsored by Coca-Cola. I have received an Albertsons gift card as well as compensation for my time spent writing. All opinions are my own.