Wow your dinner guests with this simple yet filling ragu. It's quick and easy which allows you to pull out the stops for presentation and side dishes.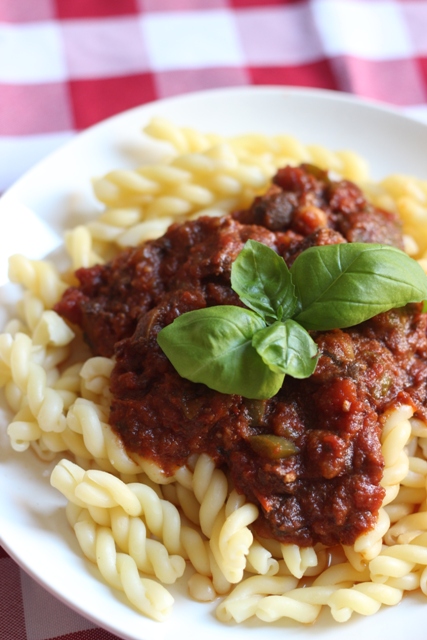 I'm sometimes so amazingly stunned by the beauty of the slow cooker. It seems illogical that you can dump a bunch of things in a pot and come back hours later to deliciousness. Such has been the pleasant surprise over and over again when I pull out my trusty Crockpot.
Rarely do these dishes turn out very photogenic, but they get the job done when it comes to feeding a hungry crowd of people.
This beefy ragu is a 4-ingredient dish. It came together in minutes, partly because I broke one of my own rules, I didn't brown the meat and vegetables before tossing them in the pot. (Gasp. I know.) Turns out it was okay to do so. The resulting ragu was beefy and aromatic, tender and juicy.
I served it over short noodles, but I think it would be equally good over polenta or even Garlic Mashed Potatoes.
You can make this in advance and freeze it for another time if you like, or stash the leftovers in the freezer if this batch is too big for your crowd. If you've just got a little bit left, it would be a fantastic starter for Stone Soup.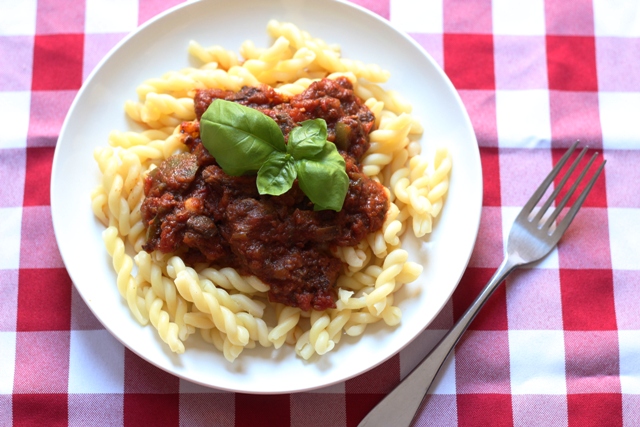 I used my regular Red Sauce for this recipe. I usually make it in ginormous batches and store it in 2- and 4-cup portions in the freezer. It seems I always have some on hand. You can use whatever favorite tomato or spaghetti sauce you have on hand.
Recipe: Slow Cooker Beef Ragu with Mushrooms and Peppers
Ingredients
1 pound chuck steak, cut into 1-inch cubes
1 cup sliced mushrooms
1/2 to 1 whole bell pepper, chopped
4 cups Red Sauce or other favorite spaghetti sauce
Instructions
Place the items in the order listed in the crock of a 4-quart slow cooker.
Cook on HIGH for 4 hours or on LOW for 6 hours.
Serve over pasta, polenta, spaghetti squash, or mashed potatoes.
To freeze: store cooled meat mixture in an airtight container in the freezer. Reheat on the stovetop.
Preparation time: 5 minute(s)
Cooking time: 4 hour(s)
Number of servings (yield): 8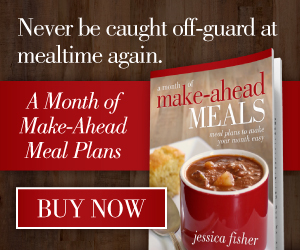 Make-ahead meals can make your month!
Grab this month's meal plans
to take it easy and enjoy great home-cooked meals.