m sSloppy Joes are quick and easy sandwiches to make. Their meaty filling is easy to stretch for a crowd. Plus, there are all sorts of variations you can make.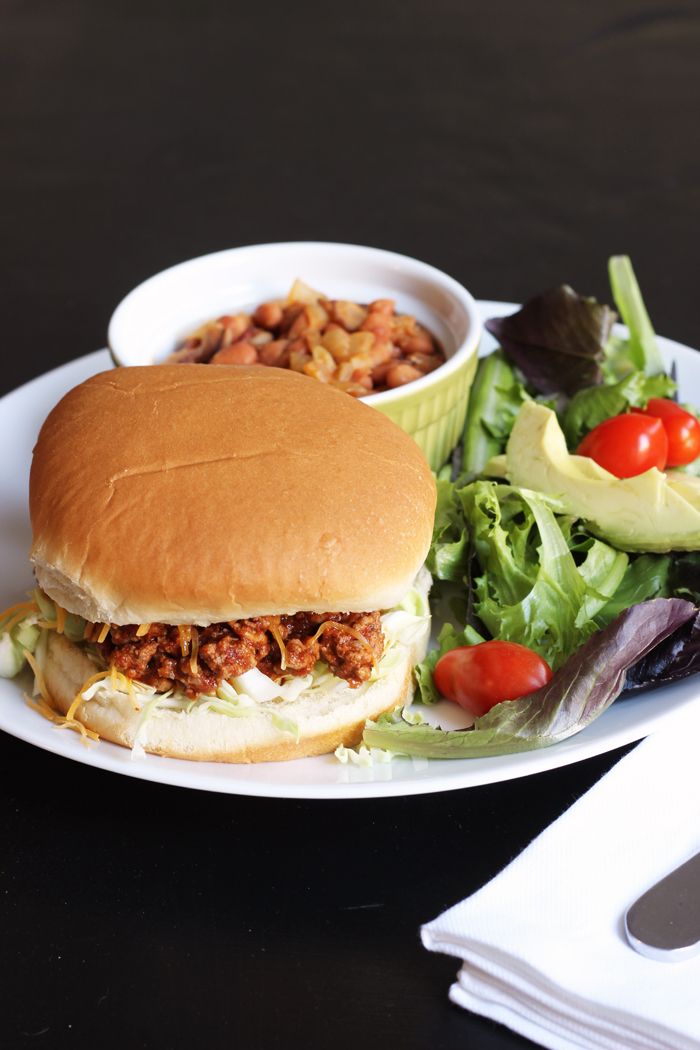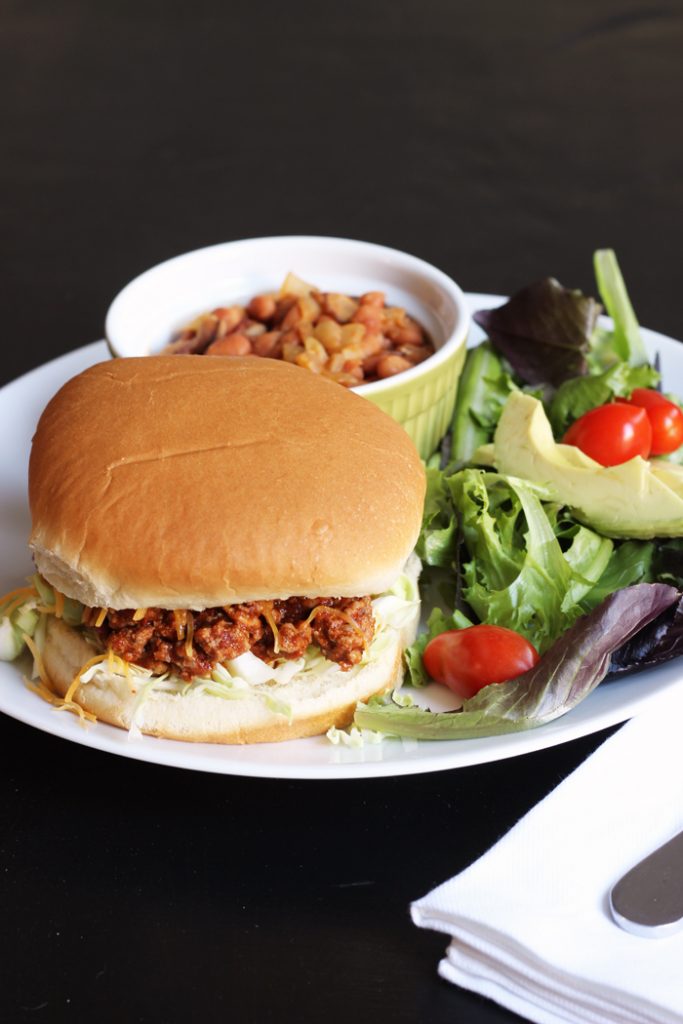 Sloppy Joes are a cook's best friend when it comes to casual dining that can feed a crowd on a budget. Not only is the ground meat filling easy to stretch to feed company, but it also cooks up quickly so that dinner can be ready in a flash.
One of the things I've discovered over the years is that you can create any number of sloppy joes variations with a few twists in the sauce's flavor profile, the breads and rolls you supply, and the toppings you offer.
Sloppy Joes Variations
Now, I'm the first to say, I love the traditional sloppy joes from scratch topped with some dill pickles and shredded cheese, but I know from experience that there are lots of other ways to make your sloppy joes.
Check out these sloppy joes variations:
These Taco Joes are a great example. The sauce leans toward Cal-Mex with cheese, shredded cabbage, and jalapenos for the toppings. If you use a torta roll, you can continue the Mexican theme.
In my first Good Cheap Eats cookbook, my Sloppy Fo's feature an Italian-spiced sauce with sausage and the filling is served on focaccia with Italian cheeses. So good, almost like a pizza sandwich!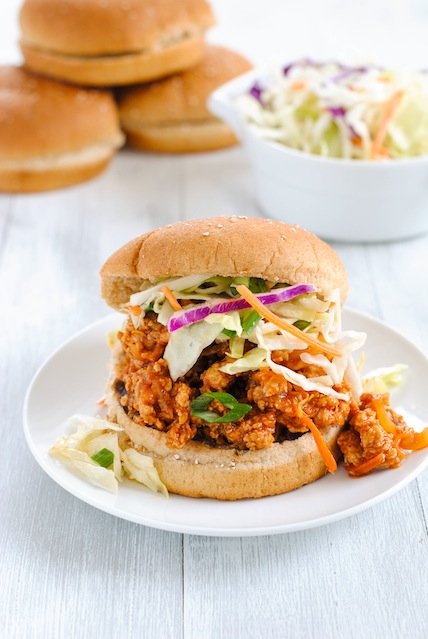 These Asian-Style Chicken Sloppy Joe's from Foxes Love Lemons is a great example of tweaking the Sloppy Joe to suit all kinds of flavors. I love how the sriracha and soy sauce flavor the filling while an Asian slaw tops it all off.
In Not Your Mother's Make-Ahead and Freeze Cookbook, I share my recipe for Sweet & Spicy Joe's made with Jamie's Spice Mix. My friend Tammy adapted that recipe with lentils as a way to stretch her meat purchase. The seasoning works so well with the lentils!
This Sloppy Joe Panini from Lovely Little Kitchen is a great way to combine two great sandwiches in one. Yum!
My mouth is watering over this Enchilada Sloppy Joe from Taste and Tell. What a delicious looking sandwich!
If you love the concept of Sloppy Joe's, then there's really no limit to the different ways you can tweak it to make a great, quick-fix dinner.
What's YOUR favorite way to make Sloppy Joes?