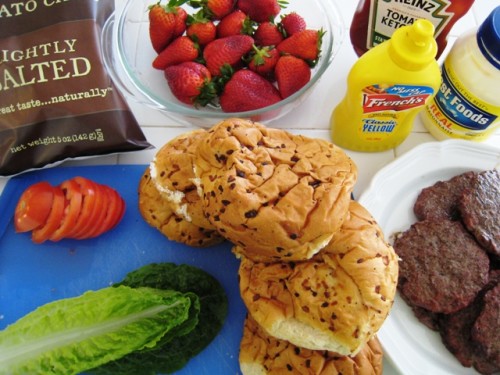 Meal planning, preparation, and sharing can take up several hours of our days and weeks. Sharing a meal with our families should never feel like a chore, but often the planning and preparation that go into it definitely rank as "work" on many a day. Even those who love to cook can sometimes find themselves spinning their wheels as dinnertime rolls around.
But, planning, prepping, and eating meals does not need to be a chore. Especially if you simplify.
Here are some easy ways to make your meals come together in a snap:
1. Try out basic meal planning if you're a beginner.
It's not difficult to build a 7-day meal plan. And it can save you hours in drive-thru costs and last minute trips to the store — as well as those precious minutes that you waste standing in front of an open fridge.
2. Test out different theme nights to see what works.
Theme nights make it so easy for me to decide what we're eating. Pizza night? Check. Taco Tuesday? Check. Meatloaf Monday? You get my drift.
3. Try a meal planning service.
Tired of your own ideas? Companies like The Fresh 20 send a weekly email that tells you exactly what to make each week based on in-season ingredients and provides recipes and shopping lists. Other services like Plan to Eat help you build plans and shopping lists from a database of recipes.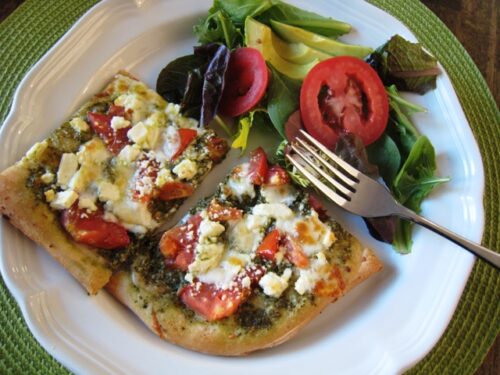 4. Plan a month at a time.
Seriously, it takes me about five minutes to fill out a meal plan for a whole month. Using theme nights and a monthly calendar, I just drop in menu ideas. It is done quick as a wink and I don't think about dinners — until it's time to get cooking.
5. Build a rotation of regular menus.
I've done this a lot in the past, though not recently due to The Cookbook cooking that's going on. But, in former days, I would build three or four week's worth of menus along with grocery lists and just rotate them. We rarely got bored and I wasn't recreating the wheel.
6. Determine 31 Meals with 31 Ingredients.
Chances are good that you make a rough inventory of about 30 different kinds of meals. Spend a few minutes brainstorming the ingredients that go into those meals. You may be pleasantly surprised that a lot of your meals use the same ingredients, making stocking a pantry easier than you would think.

7. Copy others.
If you see a menu plan that you like on a blog — or even a friend's refrigerator, use it! There's no reason why you need to do work that someone else has already done. Try these weeklong menus using pantry staples from Food Your Way: Week One and Week Two. Or bounce around what's available on Menu Plan Monday.
8. Let the kids do it.
Seriously, they're the ones who will make the biggest fuss at dinnertime. Ask them to write you a list of 7 meals they like. Turn it into a learning experience and give them criteria to include, such as fruit, vegetable, grain, protein. You may even reduce the amount of fussing that happens at this week's suppers.
How do YOU make meal planning simpler at your house?