Ready to save money on food costs this summer? Freezer cooking is one great way that you can save money as well as time.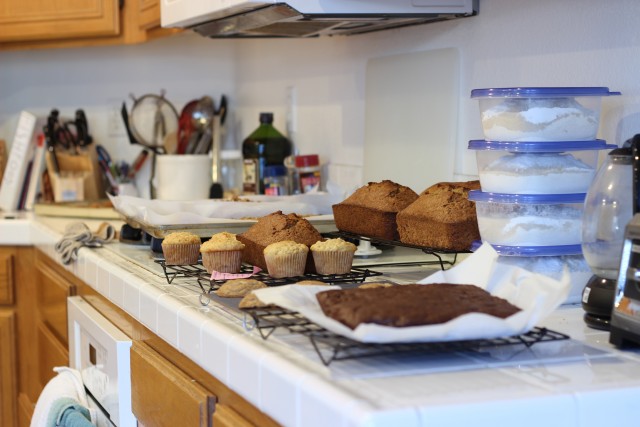 This summer I'm reminded that kids (and adults) are hungrier than at other times during the year. I think it's the extra free time and fresh air that makes us want to nosh.
Preparing a bunch of snacks and baked goods bridges the gap between meals and helps us avoid fast food when we're out and about.
Granted, I have to do a bit of baking, but if I bake in the evening once things cool down, I can have the best of both worlds: plentiful goodies without heating up the kitchen.
If I throw all those goodies in the freezer, then I can buy myself some time and some good eating in the weeks to come. Freezer cooking is one of my very favorite ways to save money in the kitchen. I did write the book on it. 😉
In fact, as I type, my kids are munching on Whole Wheat Snickerdoodles that I made a few weeks ago.
Check out this freezer cooking plan so that you, too, can enjoy some good cheap eats this summer.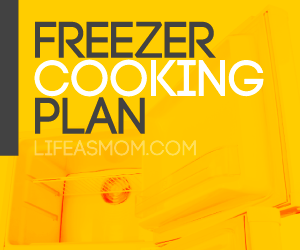 This plan should take 2 to 3 hours of active time. Remember in hot weather, to do the baking in the cool of the day, whatever that is for you. At the end you'll have all this to work with:
I promise that if you spend the time to download the plan, print the recipes, and buy the groceries, and then cook them up, of course, you won't be disappointed. You won't need much freezer space and the dividends when you bake someone happy are huge!
Plus you will save so much money and time!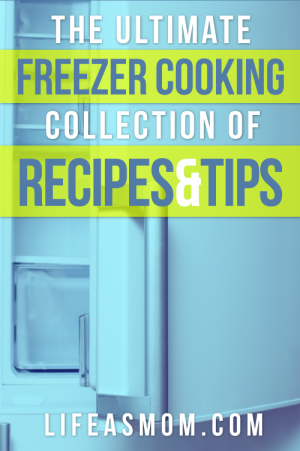 Don't forget to check the Ultimate Freezer Cooking Collection of Recipes and Tips. I doubt you'll find another post on the web with such a treasure trove of freezer cooking information.