If you're enjoying time with family and friends, you don't need a big, complicated spread of dips and layered concoctions. Lean on these simple last-minute appetizers.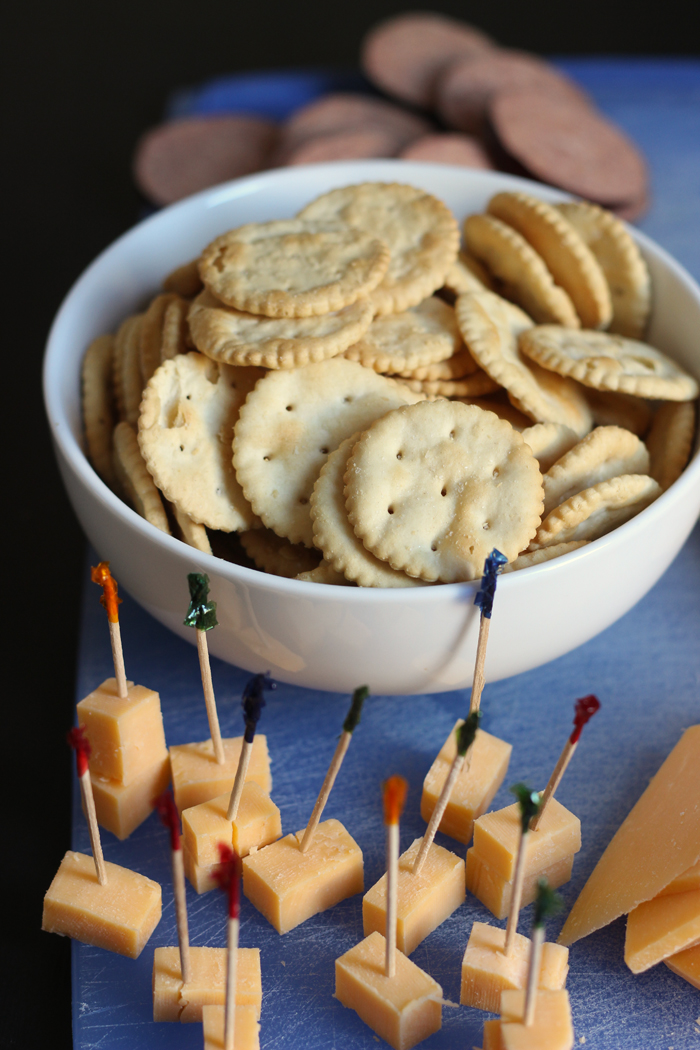 So, you know how a holiday dinner usually goes down at my house? The meal is a good hour later than I plan for it to be. It's not for lack of trying. But, typically, I overestimate how efficient I will be in my prep time. If I haven't made everything in advance, I'm working in the final minutes and past them to finish up the meal prep.
I also get to talking. Ahem.
This means, if I invite you for dinner at 5:30, we probably won't sit down for the meal until 6:30. But, that doesn't mean you won't be eating at 5:30.
I know how to get appetizers or aperitifs out like a flash. That takes some of the heat off. We can eat and drink while I finish puttering in the kitchen. And no one is starving or hangry.
If you suspect that might be the case for your get-togethers this season, consider these easy, last-minute appetizers that taste delicious and whet the appetite: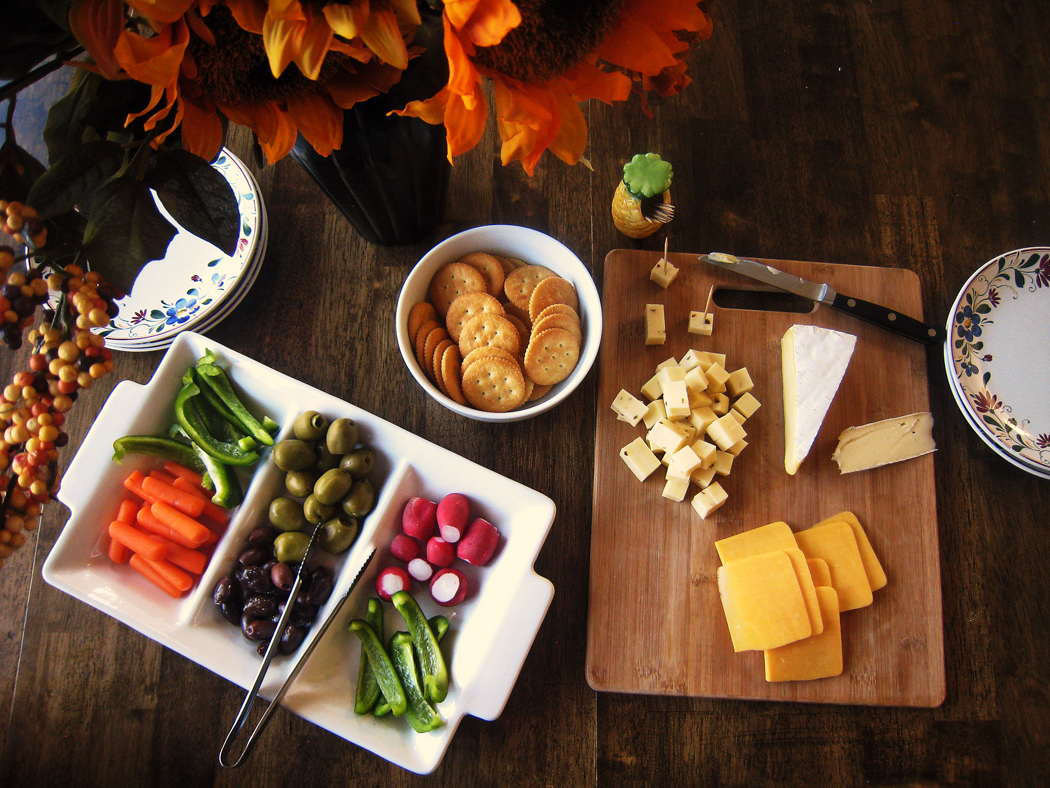 Simple Last-Minute Appetizers
While I love to put out a full spread of dips and chips and layered concoctions, sometimes you ain't got time for that. Am I right? I posted this topic last year, but apparently, I'm downsizing even more this year! Ha!
Lately, I've worked on making things simpler and easier — but still delicious. How that translates to real life is this:
Get some really good cheeses.
I find that Tillamook is a very consistent, flavorful, grocery-store variety, as are the Babybel collection. Slice, cube, or throw them out on a plate. Toothpicks, particularly those with frills, are a nice touch. I buy wedges of imported cheeses from Trader Joe's for best quality and selection.
Assemble some veggies and olives.
Since holiday meals don't always lend them to lots of healthy foods, I like to make sure there are veggies to munch on. If I have time I make homemade ranch, but often it's just seasonal veggies and olives.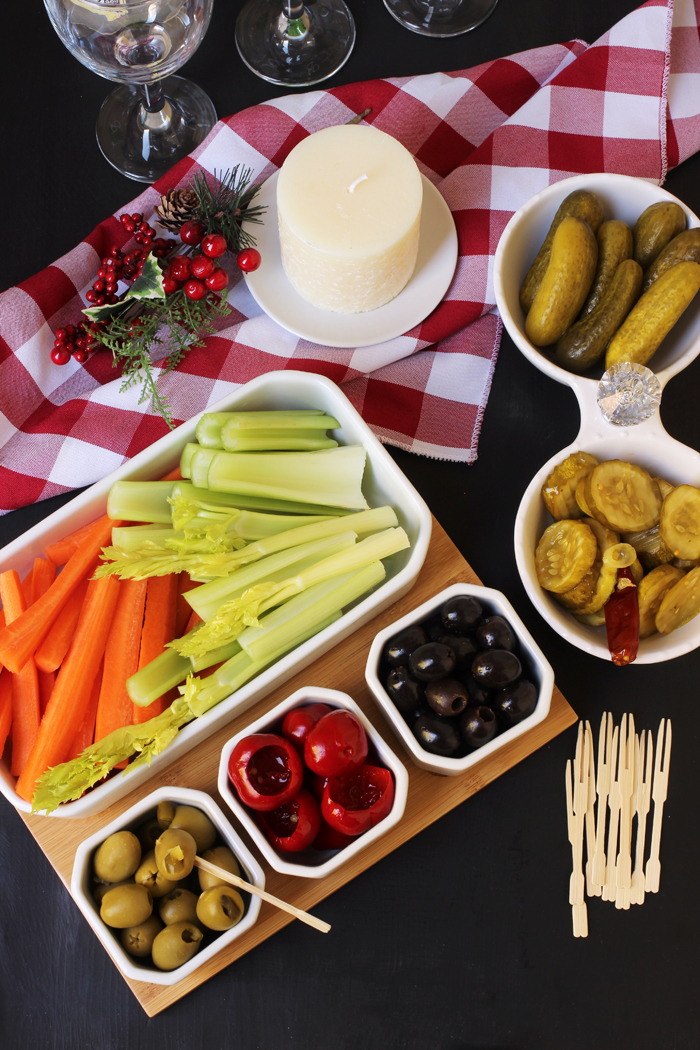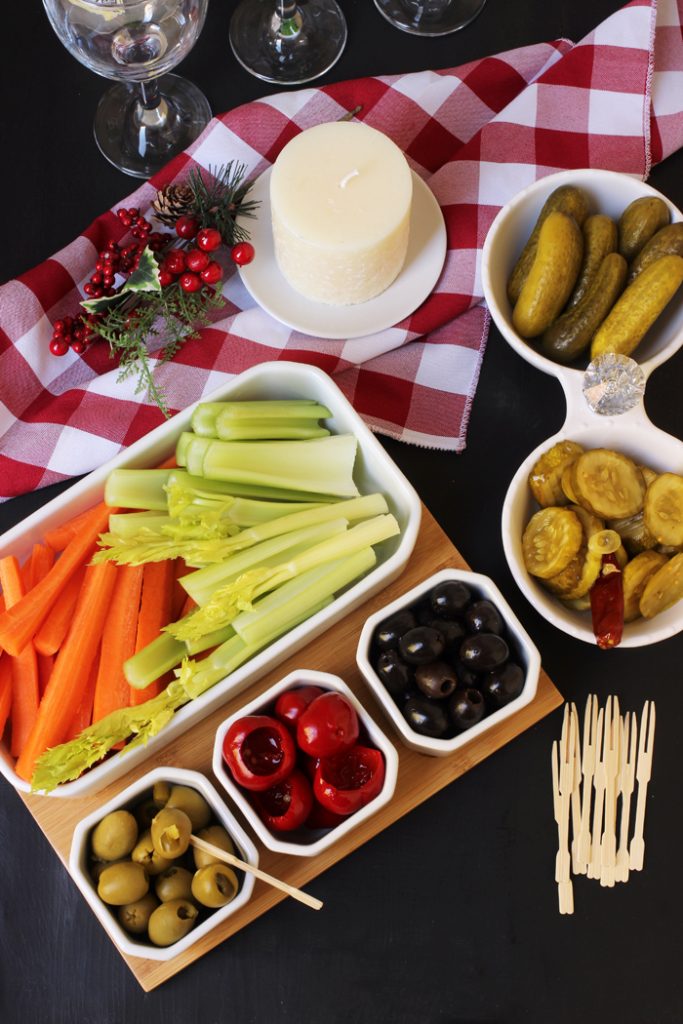 Grab some crackers or other crunchy things.
As you know, I love Akmak, but the kids also really like those round butter crackers. Other big gluten-free hits at this house are Trader Joe's mini rice crackers and their plantain chips. SO yummy!
Needless to say, we'll be packing these items to contribute to the Grandparents' feast later this week as well as keeping a stock on hand through these short day/long night-I-need-a-snack-because-dinner's-not-ready kinda moments.
Buy or make some simple dips!
Whether you grab some store bought hummus or make your own healthier Spinach Dip, having a dip or two on hand to go with crackers and veggies can really spice things up. It doesn't have to be elaborate to be a healthy little nib to tide folks over until the big event.
What are YOUR favorite simple, last-minute appetizers?