Set your kitchen up for success with these 7 simple steps.

Want to have a great week? Consider these simple steps toward setting up your kitchen and your meal planning for a successful week of good cheap eats.
1. Clean out the refrigerator.
Spend ten minutes ditching the science projects, consolidating duplicate items and putting things where you can find them. I dread doing it each week, but by keeping up on what we have, we waste less food and save more money. Double win!
Though the kids didn't LOVE lunch on Friday, we ate up the week's leftovers. FYI: The USDA says you have four days to eat up leftovers that have been properly refrigerated. Use it up!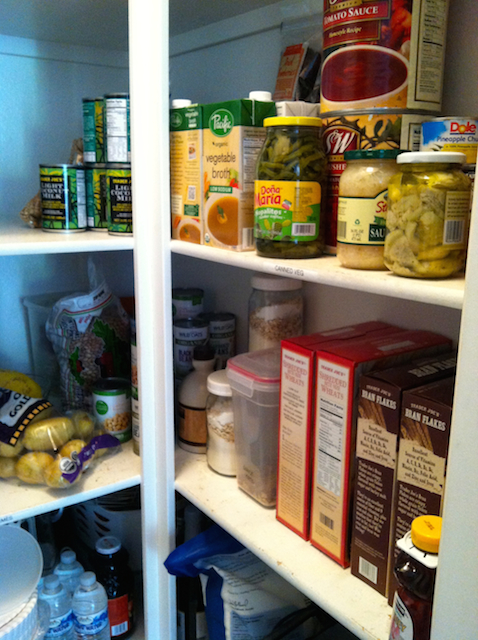 2. Organize the pantry.
Spend another ten minutes, setting your pantry to rights. Put things on their proper shelves, dump empty packaging, wipe off the shelves and sweep the floor. If you know what you have, you'll be able to buy less this week. Plus, a clean pantry keeps bugs and rodents away. Amen.
Don't forget to check storage in the basement. Folks forget what they have lurking down there.
We have the weirdest shaped pantry ever known to man. It is under the curve in the stairwell and wedged between a closet and the garage. For all its faults, I could stand in there with the door shut. It's big-gish. And that counts for something. In the craziness we call May, I've had kids put away groceries for me. Despite the fact that EVERY SHELF IS LABELED, things weren't quite where they needed to be. Things are back to where they should be and all the rubble has been removed from the floor.
3. Meal plan.
If you go into the week with plans for the week's meals, you have an easier week. Since you've just straightened up your food storage, you know what you have so you can plan from what you already have.
Need help meal planning? Check out the free meal plans I have available on Life as MOM or learn to make your own plans with Meal Planning 101.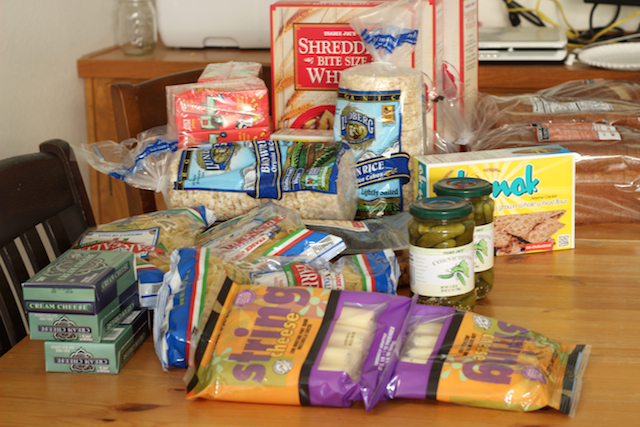 4. Shop.
Hit the store. Buy what you need, but not more — unless you find a great stock-up sale. Your mental pictures of the fridge and pantry should be fresh in your mind.
5. Get prepping.
Once you get home from the store and put things away, ask yourself what you could prep in advance. Can you pre-cook meat, make salsa, chop vegetables. By doing things in advance, meal prep will be so much easier throughout the week.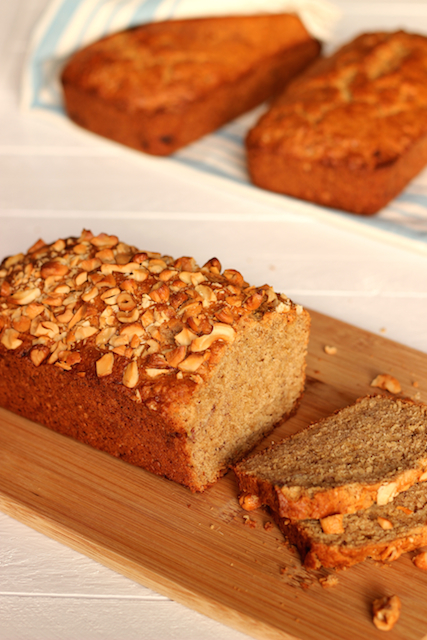 6. Bake something to freeze.
If you've got some time, get something baking. I had lots of bananas to use up, so I made three loaves of Coconut Banana Bread. Some even made it to the freezer. Consider making granola, homemade baking mixes, or cookies to help you throughout the week to come.
Breakfasts on the Go Freezer Cooking Plan
 7. Leave it clean.
After all that prep and restocking, be sure to leave clear counters and a happy kitchen. A clean kitchen is more fun to work in. If you like your kitchen tasks, you will cook more often and save more money since you're not eating out.
 What's a secret to YOUR kitchen success?