Serving a meal buffet-style, like sandwiches or salads, allows you to use up small amounts of things lingering in the fridge without appearing to run short on any one thing. That means you save money!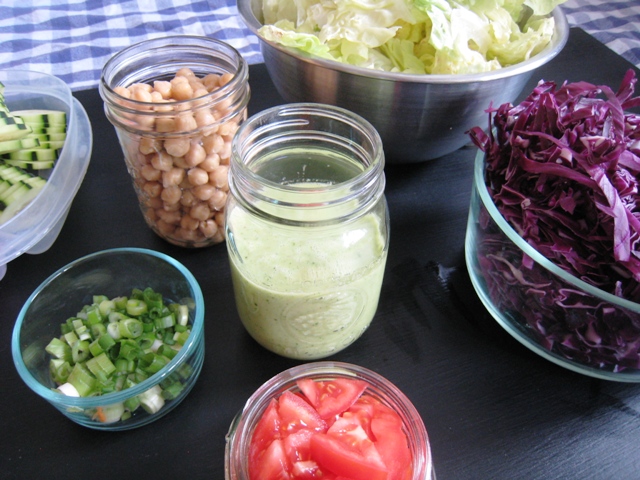 You wouldn't think that a buffet could save you money. After all, aren't all-you-can-eat buffets those troughs of food where people gorge themselves and get off cheap?
Maybe in a restaurant.
But at home, serving a meal buffet-style allows you to use up little bits of leftovers that might not cover a different kind of meal for the whole party.
Consider the salad bar. You lay out lots of small containers of a variety of items and folks come along and serve themselves, right? Well, you might have a leftover grilled chicken breast from last night, a few cups of beans from the day before and a variety of vegetables, toppings, and dressings.
If you were to try to make a plated meal out of those items you might not have enough to go around. In reality, two people might not really care if they had chicken and someone else might be really bummed to have a small portion.
By serving a salad bar, sandwich bar, pasta bar, or Mexican food buffet, you can use up small amounts of leftovers without appearing that you're "short" on something. Everyone helps himself and is happy!
Plus, you use up the leftovers. Works for me!
What meals do YOU serve buffet-style?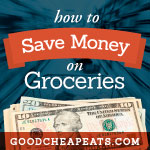 Save Money on Groceries
This is part of the How to Save Money on Groceries series. Scroll through the archives to get tips and tricks for reducing your grocery total at the checkout stand.