Summer is salad season! Try one of these sensational side salads at your next picnic or cookout. They are cool, refreshing, and full of flavor.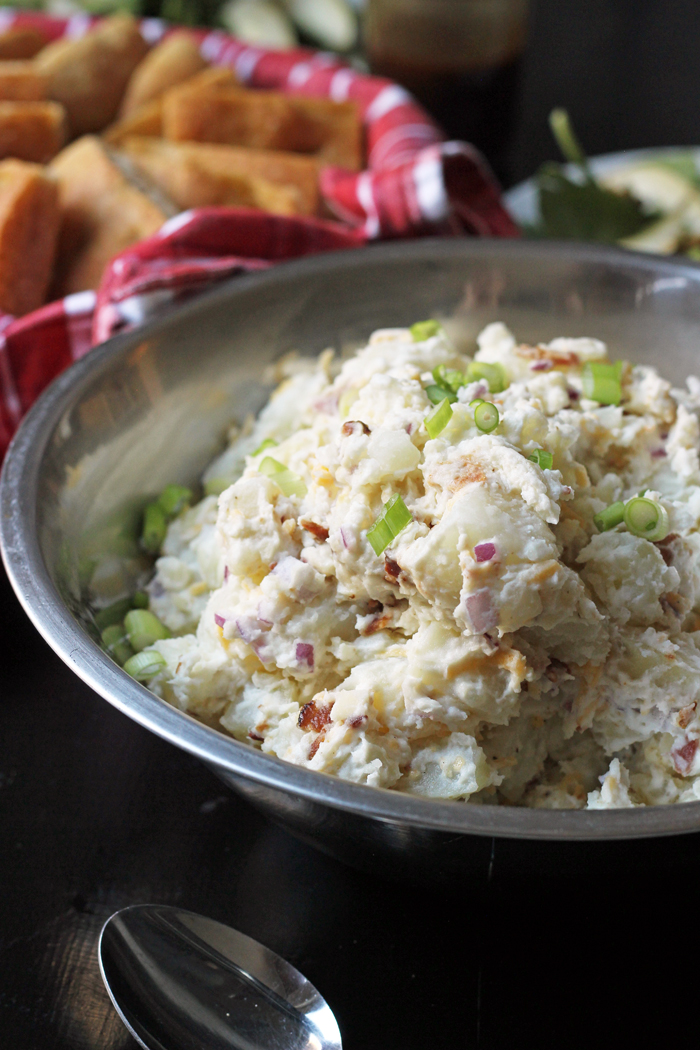 When I was in college, my church would hold potluck fundraisers, called "Salad's On!" Everyone would pitch in some salad dishes and then you ponied up a little money to send off missionaries or help pay someone's medical bills or whatever. It was a super fun way to raise money without any one person carrying the load — and it was super social because you got to eat great food. The people in that church were some of the best cooks I ever met. (Thank you, SBCC'ers!)
I still love Salad's On. In the summer time, I might make two or three "side" salads and add some good bread — and some grilled meat for the kid who complains when there's no meat. Feasting on salads is one of my favorite.
And here are some sensational ones! Serve them as side salads or lump them all together for a delicious salad buffet.
Sensational Side Salads
Potato Salad is a staple side salad at summer picnics and cookouts. This version is loaded with bacon, cheddar cheese, and potatoes. You can go with the healthier, protein-filled option of plain Greek yogurt, or go for a more traditional route of 1/2 mayonnaise, 1/2 sour cream.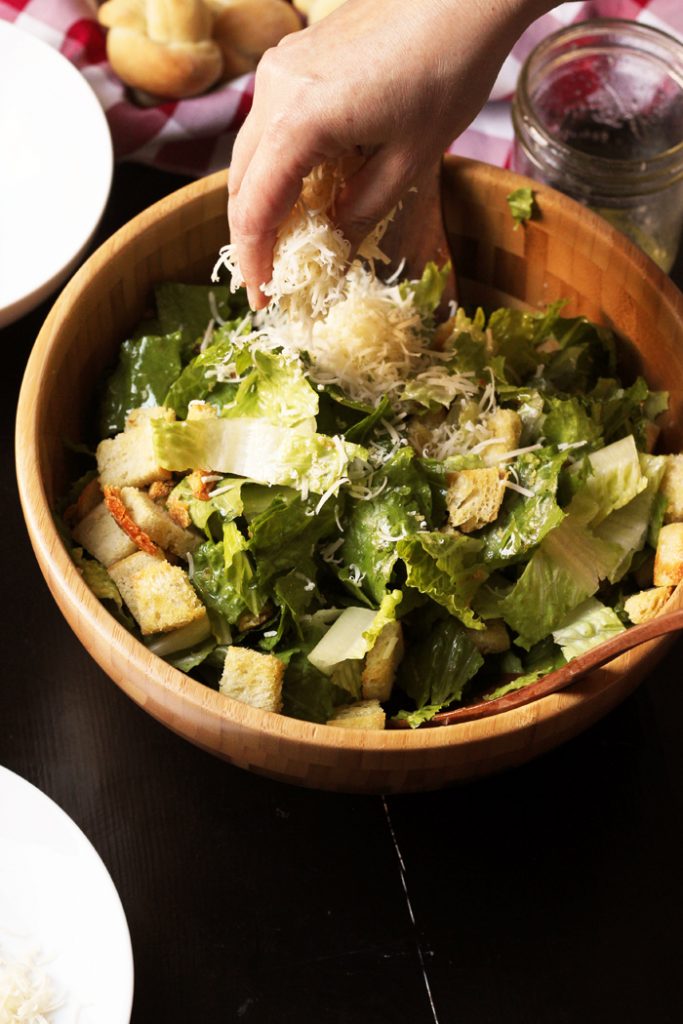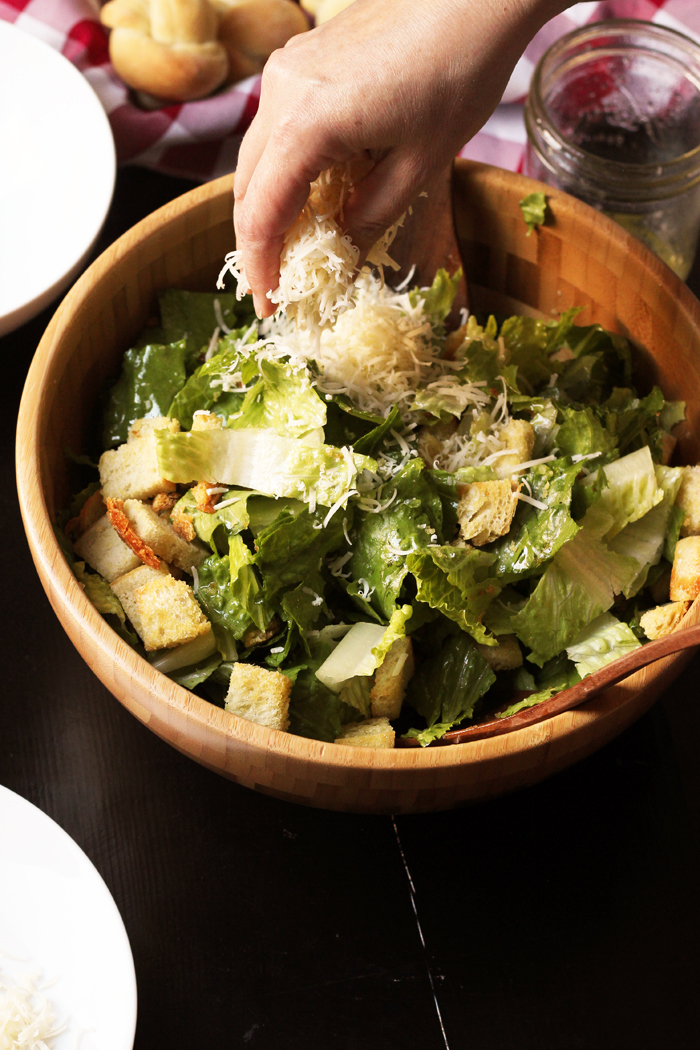 Caesar Salad can be simple, quick, delicious, and economical if you know how to make the right tweaks. This version of Caesar Salad has no expensive anchovy paste and no raw egg. This means it's light, simple, and very inexpensive to make.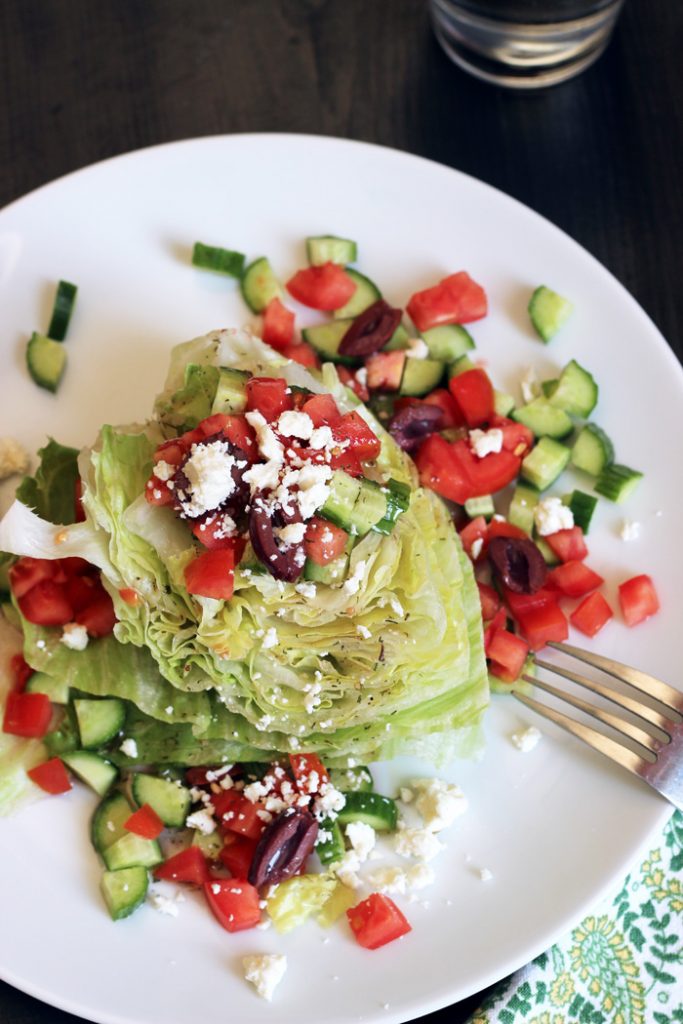 A wedge salad is a fun and easy way to serve a side salad. It comes together quickly because you don't spend a lot of time prepping the greens. This Greek Wedge Salad tops crisp iceberg lettuce with tomatoes, cucumbers, olives, feta, and an herbed vinaigrette.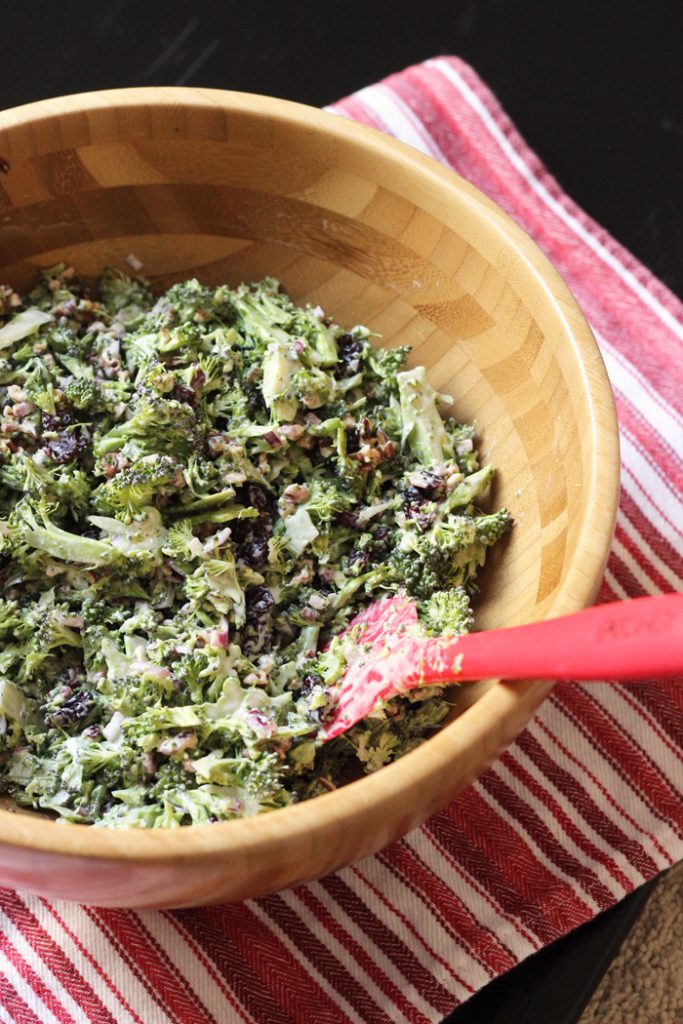 This slightly sweet Broccoli Slaw is full of texture, thanks to pecans, cranberries, and red onions. It makes a delicious side salad that feels a little heartier and healthier than a traditional slaw.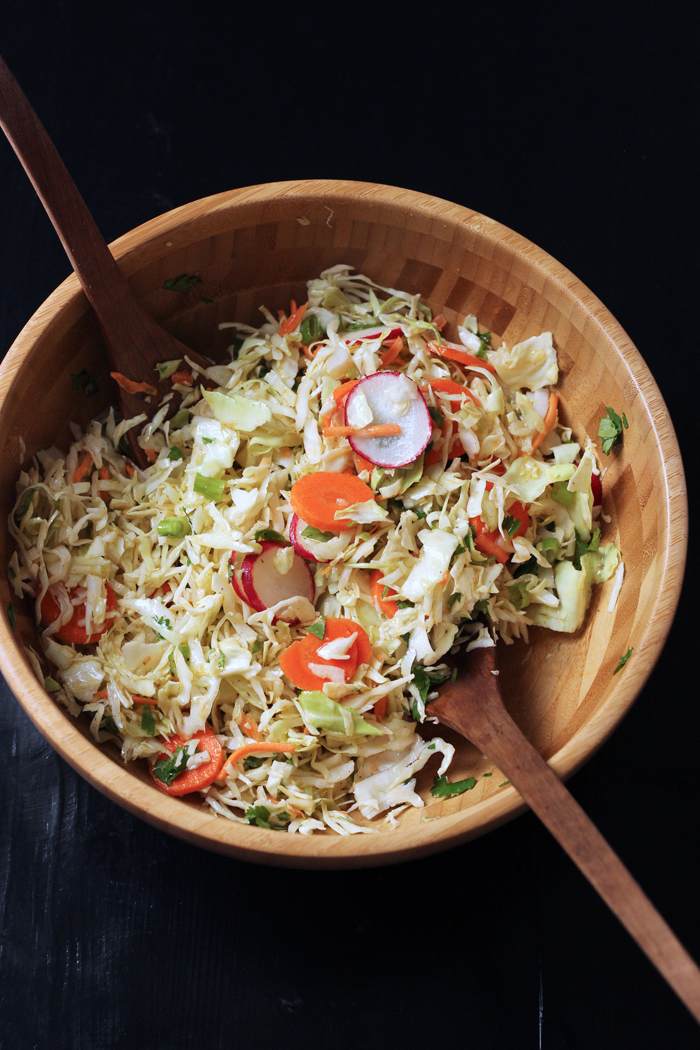 One of the beautiful things about this salad is that tastes just as good the second night — if not better — as it did the first night you served it. This easy cabbage salad is full of root vegetables and scented with ground cumin.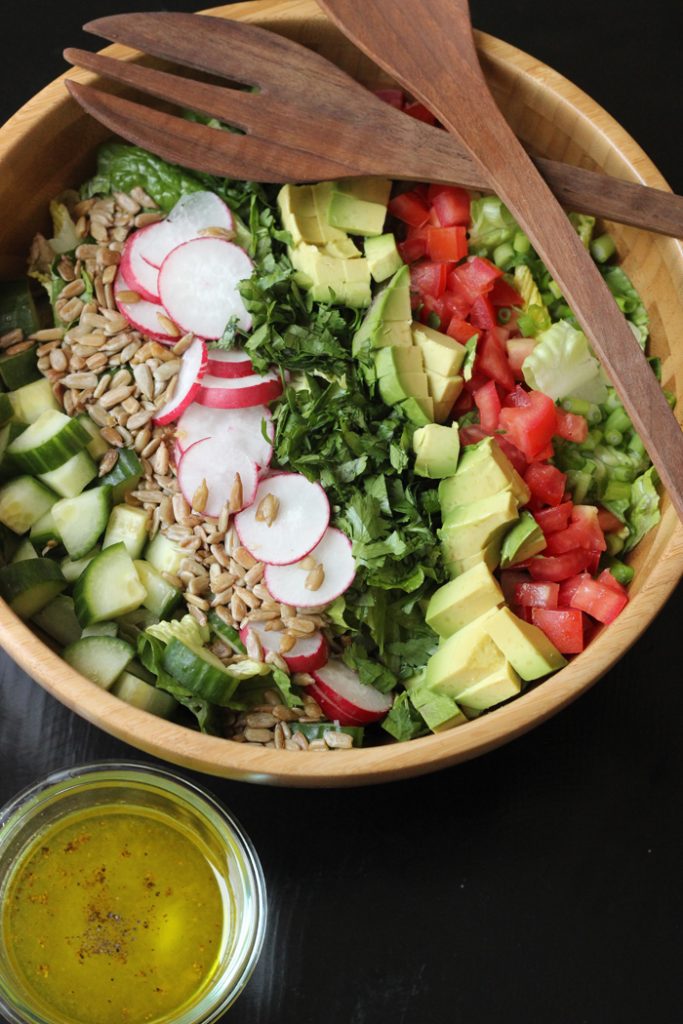 This Chopped Salad is full of flavor and texture with avocado, radish, cucumbers, and sunflower seeds. Use Meyers lemons for the dressing if you can find them. They have a natural sweetness that regular lemons don't have. In lieu of Meyers lemon juice, use lime juice or add a dash of honey to the dressing.
What's your favorite side salad for summer?