You don't have to clip coupons to save money. Your local grocery store just might have some ways for you to save.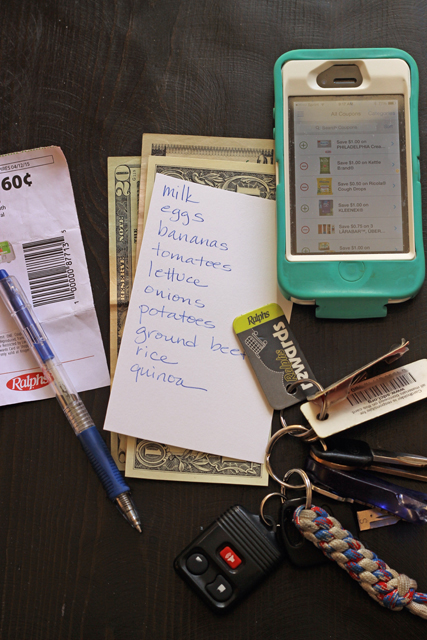 Seven years ago, my grocery shopping looked a lot different. We were deep in debt and I did anything and everything to lower my costs.
I was a coupon-clipping fanatic, actually. I'd raid the library newspapers and coffee shop news racks on Sunday afternoons to get the coupon inserts, cutting every possible coupon I could possibly see a use for. I scanned every grocery add for the coupon match-ups. I shopped at ten different stores to get the best deals on everything. It took a lot of time (up to 8 hours a week) but I had time, lots of little mouths, and lived within five miles of all those stores. My coupons + sales methods earned me about $25 an hour in grocery savings and often free food.
Since then, we've moved back to California, and couponing has changed a lot. California grocery stores have cracked down with tough coupon policies and I just don't have the time to spend on my old practices. Additionally, most of the food I buy is ingredient-based like eggs, milk, or fresh produce, so the coupons are harder to find for the things I want.
My Grocery Geek column has been on hiatus for awhile, mainly because I've felt kinda frazzled after a big shopping trip and then playing refrigerator Tetris to get it all to fit. Taking a picture has been low on my priority list.
I'm saving up for a second fridge so that I and my groceries can have some breathing room. You can't imagine how much food six children eat!
Instead, over the next month or so, I'll be sharing the strategies I use for saving money on groceries and the specific stores I shop at. Then, once I've got my Grocery Geek hat on straight, I'll go back to posting my shops.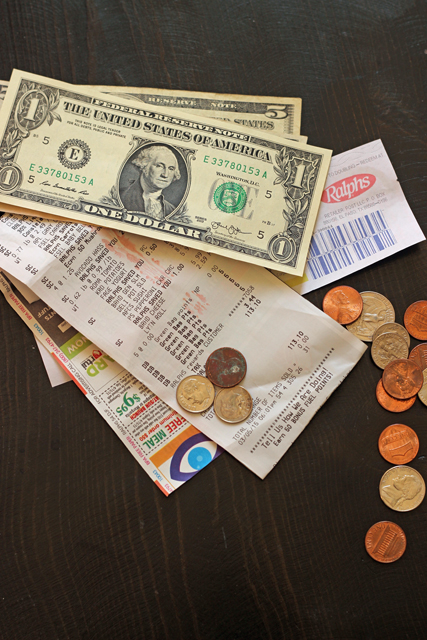 Save Money Through Customer Loyalty Programs
I've found other ways, besides traditional couponing, to save on our food costs. One of my favorites is the customer-loyalty program. There are plenty of stores that offer these programs. I've spent my time learning the one at Ralphs.
By the way, this isn't a sponsored post. I shop at six or seven stores these days, Ralphs being one of them. It is one of my very favorite stores in the whole world. Here's why:
The store most often on my route to and from places has a layout that I love.
I know the store like the back of my hand.
They offer great sales on produce, wine, and meat.
They have consistently good-quality produce.
The staff are always nice.
They offer great clearance prices on loads of things.
They have a good selection of organic products.
Their weekly ad is very straight-forward, and I usually find exactly what I was expecting.
They have a great customer-loyalty program.
Like many grocery stores these days, if you sign up for a Ralphs card (they are a Kroger affiliate and the same card works throughout all their stores), you get discounted pricing and are eligible for digital and print coupons as well as discounts on Shell gasoline.
I have stuck with Ralphs program, but I know that Vons/Safeway offer a similar discount program as do other chains across the country.
Here are the benefits we enjoy by being loyal customers: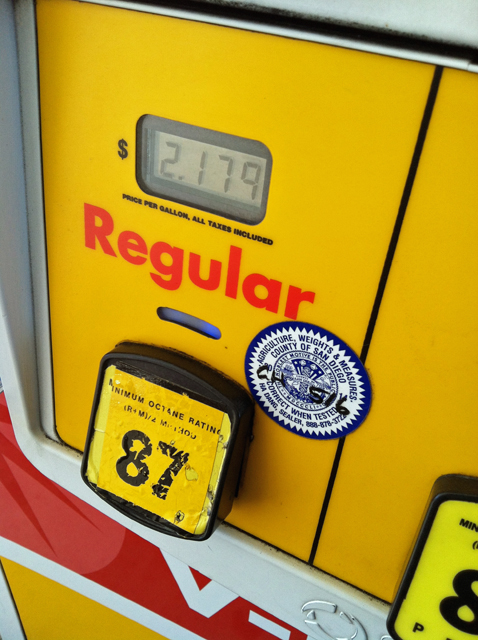 Gas points
Shell and Ralphs have some kind of partnership where we get 10 to 40 cents/gallon discounted off gas purchases. The higher savings is usually dependent on making a gift card purchase.
In Southern California this savings on fuel can be significant, particularly if your tank holds 30+ gallons.
My card and my husband's card are linked through our same address. This limits how many special offers we're eligible for, but it also combines the gas points we earn so it works out.
Coupons in the Mail
My customer card is linked to my address. The Ralphs computer knows what I buy on a regular basis and sends me coupons in the mail for my favorite items. I laugh because I regularly get coupons for Peets/Starbucks coffee, Tillamook cheese, eggs, and mushrooms. They know me so well!
Digital Coupons
I can access my card via the web or an app on my phone. There are 100s of digital coupons available at any given time, including some great $5 off a $50 purchase kind of deals. There are often bulk discounts on meat, produce, and fish as well. By following their Facebook page, I get alerts about weekly coupons that reap big savings, up to $10 off a purchase.
I have tried a few other Customer Loyalty Programs over the years. I really like this one. Ralphs and I are a good fit. While I don't do all my shopping there, I make a stop at least once a week.
Do you have a store loyalty program that YOU love?