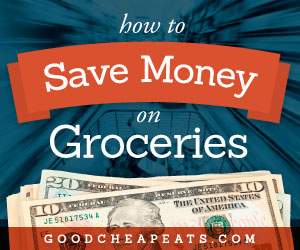 I don't know about you, but it takes constant vigilance to keep high grocery bills at bay. Prices are continually rising, so we have to be on our toes. Like I said years ago, I will not go quietly. At least not when it comes to feeding my family well and still staying solvent. That's what I'm laying on the table this month: tips on how to save money on groceries.
A Month-long Money Saving Series
Two years ago I posted a month-long series on freezer cooking. Last year, I shared DIY Convenience Foods. This year, I'm going for the grocery dollar. I hope you'll join in and share what works for you. Over the next month, I'll be sharing lots of ideas, tips, and tricks for saving money on groceries. Some might be old familiar strategies; some might be new to you. Either way, I'm counting on you to chime in and share what works for you. We both know that what works for Household A doesn't always work for Household B when it comes to trimming the excess from the grocery budget. One family might really prioritize gourmet coffee and organic foods while another might lean on getting the rock bottom price on everything in order to divert the funds elsewhere. You have to make the best decision you can for the situation you live in.
What's your biggest grocery challenge?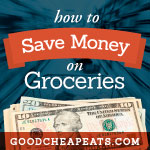 Save Money on Groceries
This is part of the How to Save Money on Groceries series. Scroll through the archives to get tips and tricks for reducing your grocery total at the checkout stand.