Salad season is here! When the weather is warm and you just wanna play, make-ahead salad recipes can save the day. Plan for salad dinners this summer.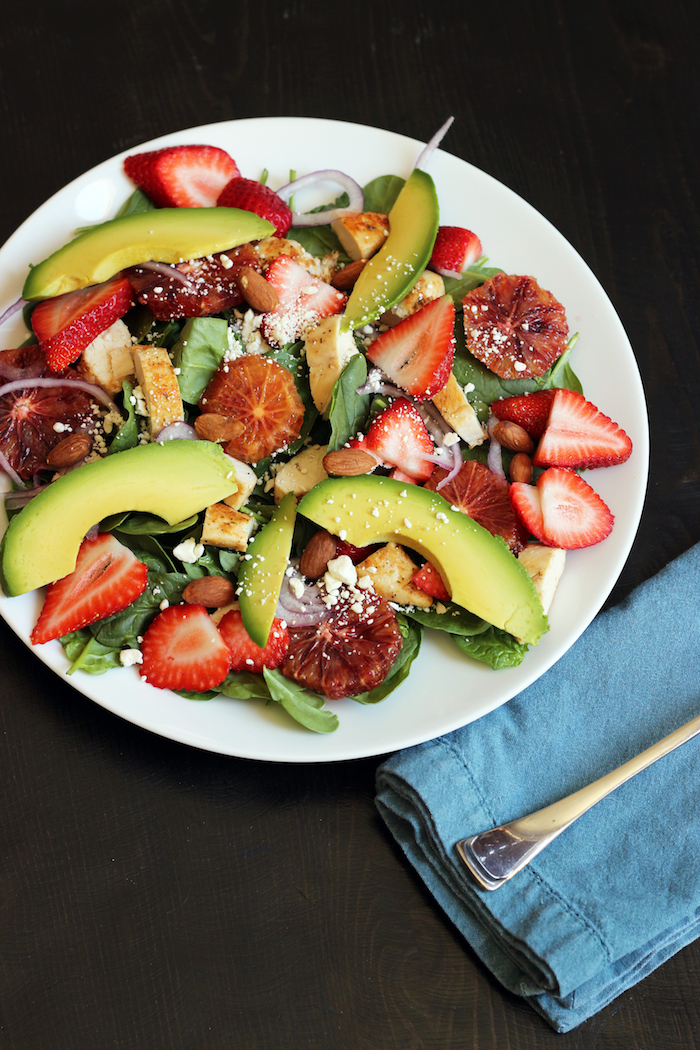 I have always been a salad girl. From the time I was a little girl, salads have been some of my favorite meals. In college when I was living in the dorms, I knew that I could always count on the salad bar to deliver a decent meal when the hot line most definitely could not.
Nowadays for date night, the measure of a good restaurant is whether or not they can make a flavorful and hearty salad.
Summer is the perfect time for salad making. Not only are salads a great vehicle for the fresh fruits and vegetables that are available this time of year, but they are also great make-aheads. Many salad recipes are designed in such a way that you can easily prepare most, if not all the components in advance so that all you need to do at dinnertime is assemble. Psst. that's why those salad kits in the produce department are so popular!
Since we're supposed to eat the rainbow and all that jazz, salads are a great addition to your regular menu rotation. Improve your family's diet with delicious salad recipes, and you'll have raving veggie fans in no time!
I repeat: Salads are your friend this summer.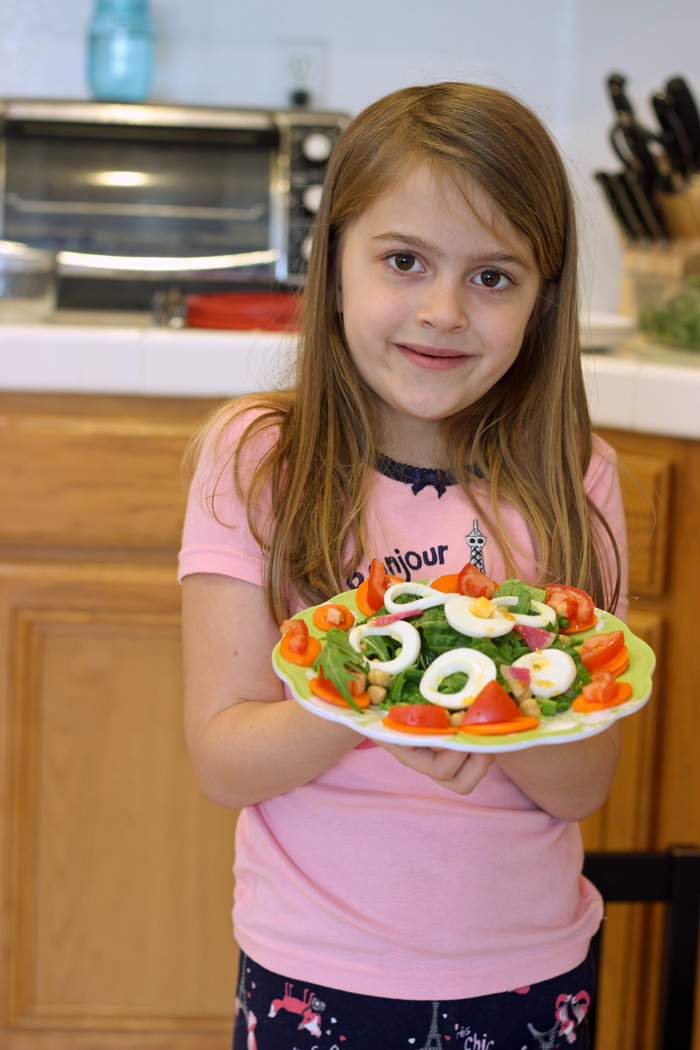 But, will my family eat salad for dinner?
You might be wondering…. can I really get my family to eat salad for dinner? Not to sound sexist, but most moms I know have zero problem enjoying a salad at least once a day.
But the guys? And the kids? Kinda a mixed bag. Am I right?
Use these strategies to make salad a regular thing at your house:
Serve a salad bar. Folks like to add their own toppings and be creative. That's why Sizzler was so popular back in the day. Serve your dinner-size salads as salad bars where everyone in the family can choose exactly what he likes.
Beef up the protein. A salad for dinner needs ample protein. You can easily increase the amount so the meat, beans, cheese, and eggs are obvious stars.
Serve the protein as a side. Serve a heart portion of "salad fixings" and place the proteins "on the side". It won't look like a salad, so saladphobes won't know the difference.
Challenge them to try something new. Just as Soup Night takes a little getting used to, Salad Night might take some acclimating. Persist, sister. It's for a good cause!
Bring out the bread basket. Sometimes people think they need more bulk than just veggies. No problem, serve a hearty bread basket and a yummy, no-bake dessert, and dinner is set!
Salad Recipes that Your Family Will Love
Since I love to help you — and I LOVE salad — I've curated 30 of my favorite salad recipes in a new Month of Meals meal plan. 

Here's what you'll find in this Month of Meals:
30 menu plans that feature a salad of some sort (green, pasta, rice, quinoa)
four weeks of grocery lists
a monthlong grocery list so you can look out for sales and know you'll use things up
make-ahead tips and a prep list to make dinnertime easy-peasy
all the salad recipes at your fingertips
homemade breads and no-bake dessert ideas
BONUS salad toppings and salad dressing recipes
With a printout of the ebook or the pdf loaded to your tablet or computer, dinners will come together quickly and easily — and under budget.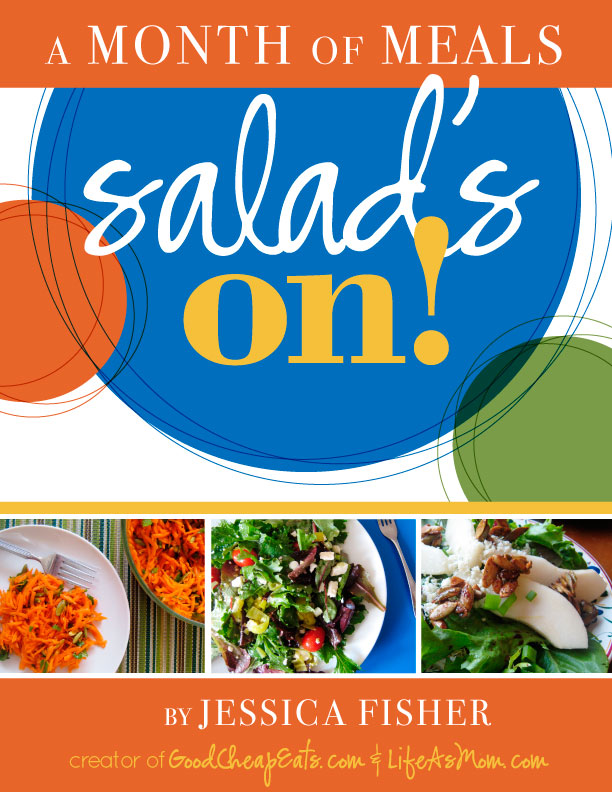 This meal plan will be available for a limited time, so if you're ready to rock your summer salads, this is the resource for you!