With rising food costs and inflation, truly cheap restaurants may be a thing of the past, but that doesn't mean you can't dine well on a budget. Follow these tried and true strategies so you can enjoy restaurants without going into hock.
Estimated reading time: 7 minutes
Cheap restaurants, at least ones that you might actually enjoy, are getting hard to come by. Maybe it's because I live in a tourist town or maybe it's just the rising cost of inflation, but I don't see many from where I'm sitting.
Fast food and casual dining, yes, but not truly affordable, low-cost dining establishments. And costs are quickly rising even higher.
Just today one of my children teased another about her expensive tastes in choosing the steak burrito at Chipotle. When she learned that the price tag is close to ten bucks she didn't blame him. Ten bucks? For a burrito?
Our family has always loved to eat out, but with eight mouths to feed, we have learned to be strategic in our dining adventures, cheap restaurants notwithstanding. Without some savvy planning, we could easily drop more than $100 a meal. Not gonna do it!
Working to establish healthier eating habits as well as shopping the kitchen have been natural controls on how much restaurant or take out food we have in a given month. But knowing how to navigate the world of dining on a budget is also key.
Without cheap restaurants, how does one dine well on a budget?
1. Plan for it.
The main way to reach your financial goals is to budget, or plan where your money will go before you spend it. This includes setting aside funds for dining out. You'll enjoy it more if you know you have the money to pay for it.
In addition to your grocery budget, separate a line item for restaurant fare so you have some freedom to spend.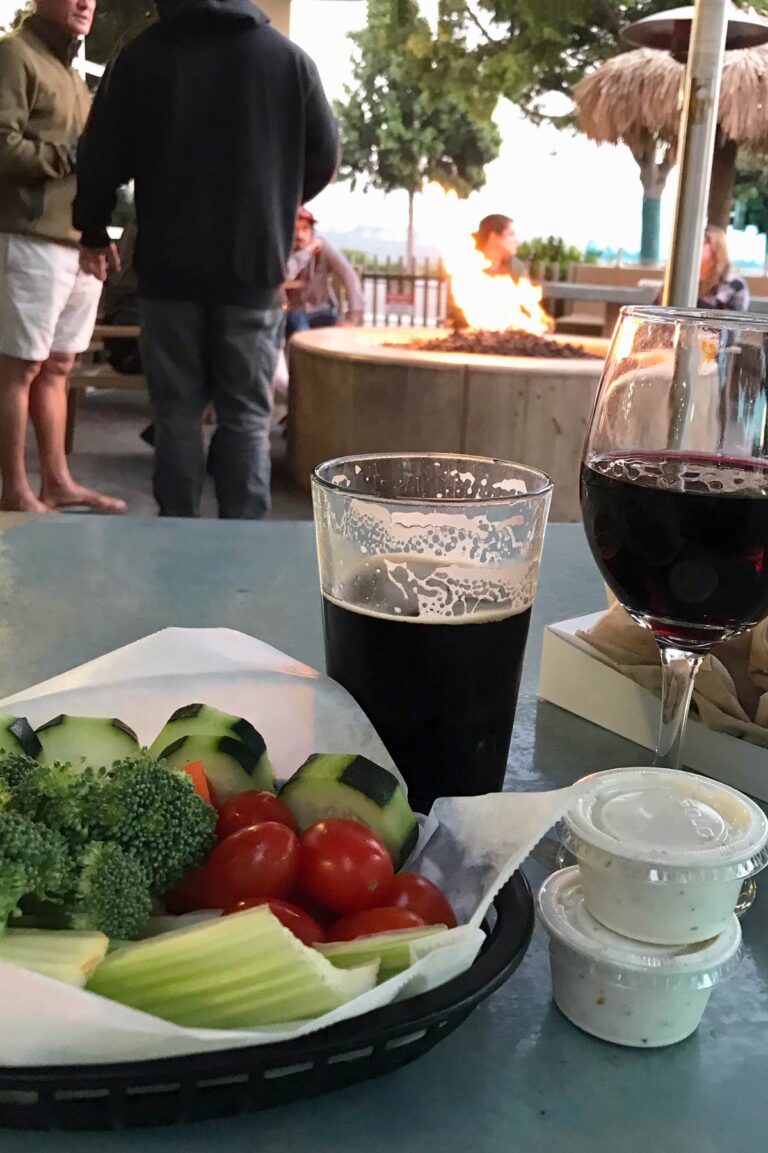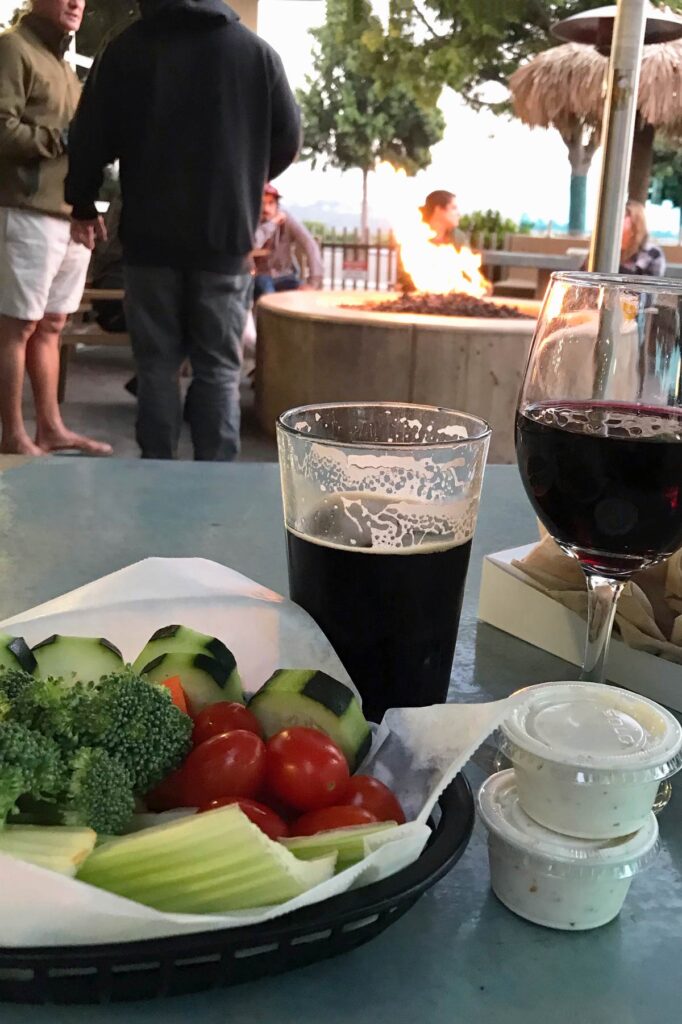 2. Look for coupons & specials.
In the old days it might have been newspaper coupons or Entertainment books that helped us trim the cost of a night out. Nowadays we have apps, social media, and Groupon-type services to give us the head's up on ways to save at our favorite dining establishments.
Savings might appear in the form of a gift certificate, a coupon off a certain tab amount, or notices about happy hour or Wings Night. If the establishment has an app or rewards program, be sure to sign up!
You might also consider:
Cashing out Ibotta funds for restaurant gift cards.
Buying restaurant gift cards at Costco where you usually can get $50 gift cards for $30 to 40.
Trading miles or points for restaurant gift cards.
These types of specials are not limited to cheap restaurants. Plenty of higher end places are looking to boost their exposure, so follow them on Instagram or Facebook and see what they might have to offer their insiders.
3. Skip the kids' meals.
Talk about the biggest rip-off known to man. Tiny portions and plastic junk toys for a high price? No thanks. Cheap restaurants and nice places alike dumb down their menus "for kids".
Our kids have known not to expect a kids' meal. In fact, as they've gotten older, they've done the math and known that they're likely to eat out more often if they don't insist on a kids' meal.
No, you won't deprive your kids, and yes, you might get a little pushback, but remember that it's your money.
If you've already set a budget (see step 1), you can teach your kids a valuable life lesson – not spending money that isn't there. It may take awhile for the lesson to stick, but once they know math, they'll see their money will go farther without the kids' meal.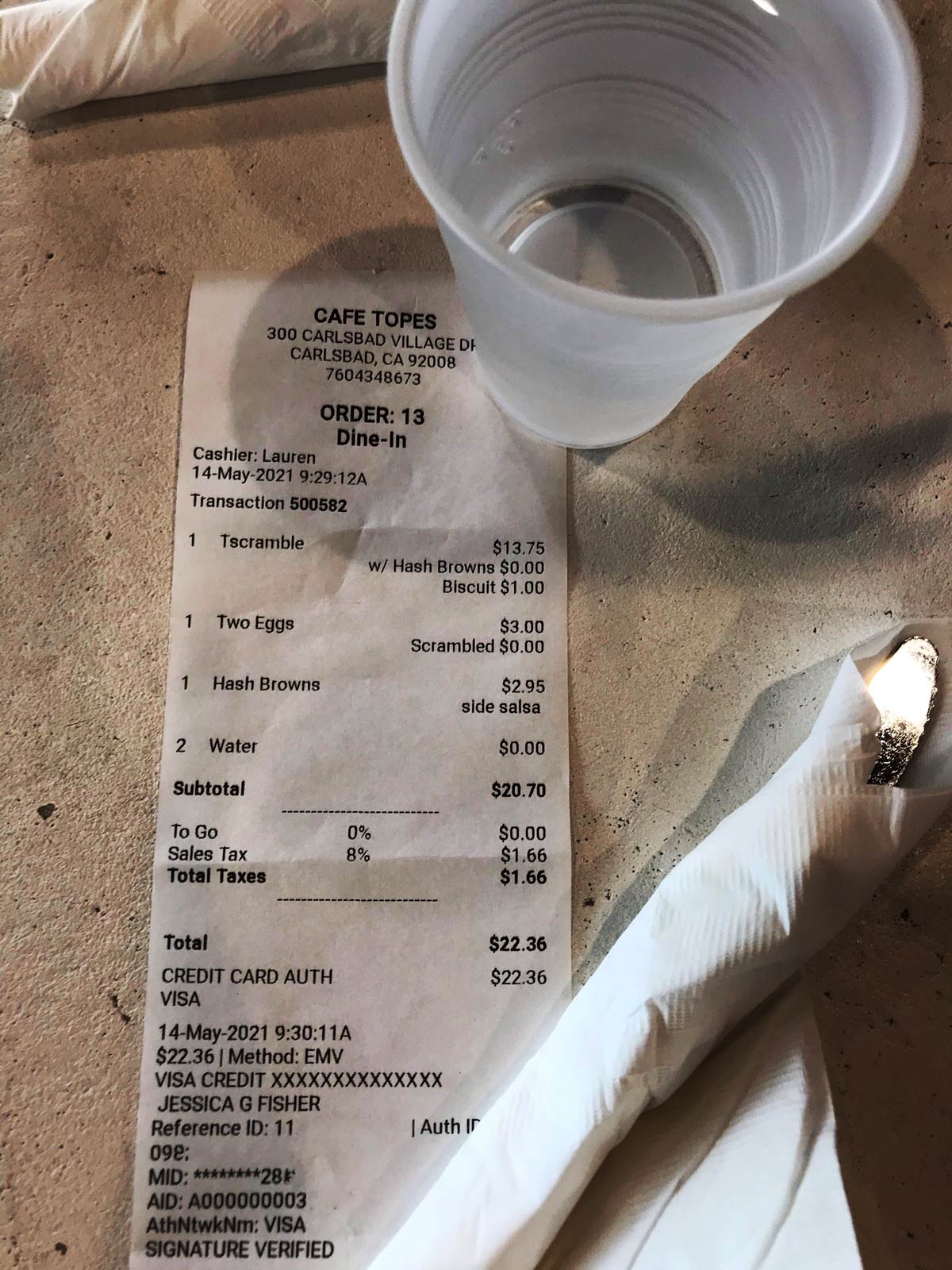 4. Drink water.
Beverages, whether hard or soft, are among the most marked-up items on any menu, cheap restaurants and expensive alike.
Water is free. Everywhere.
Serve milk, juice, soda, and alcoholic drinks as more affordable treats at home, but stick to water when dining out. You'll easily cut your bill by $2 to $10 per person!
5. Order a la carte.
While a menu entree can be delicious and amazing, sometimes it's just not necessary. Alternatively, ordering menu items separately or a la carte can be a great way to reduce the bill.
For instance, at a recent breakfast out with my husband (see receipt above), I realized that I wasn't hungry for more than hashbrowns and eggs. I could have ordered the basic breakfast that also included bacon and toast for $12.50. Instead, I ordered a side of eggs and a side of hashbrowns for $5.95. I saved over six dollars and avoided food waste or overeating!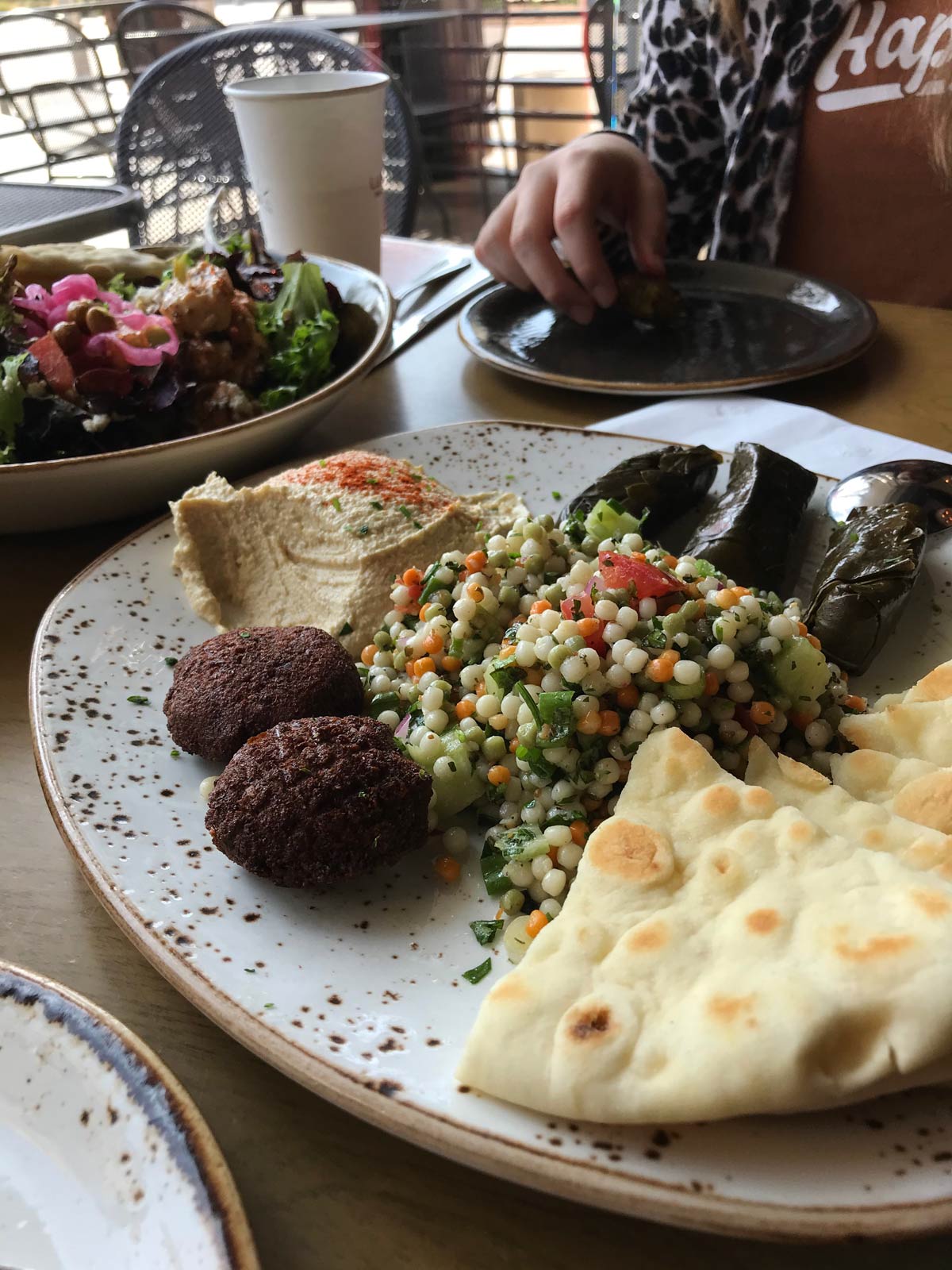 6. Scan the menu for more affordable options.
Believe it or not, there may be some hidden gems on the menu that you might not have noticed before.
Choose a vegetable basket or crudite plate instead of a salad. At our favorite micro-brewery, the veggies are $5 while the salad is almost twice that.
Assemble a number of appetizers instead of a larger entree.
Lean on the complimentary bread basket alongside a cup of soup and a small salad.
You'll be pleasantly surprised at the combos you can create, such as how a baked potato and side salad will cost only a few bucks compared to the double digit price of a larger meal. Be creative and make your own combinations for a fraction of the cost, whether you're at a cheap restaurant or not.
7. It's good to share.
Whether a couple kids pair up to share an adult entree or you order a large basket of fries for the table to share, consider how you can stretch what you order to feed more than maybe the restaurant intended.
After all, many places dish out big helpings — for big prices. Just because they've supersized it, that doesn't mean you have to go along.
8. Don't skimp on the tip.
Despite an increased minimum wage, it's not a guarantee that your server will be sitting pretty. Restauranteurs are still adapting to rising costs across the board that might result in decreased hours or heavier workloads.
While your bill may be low, consider your server and maybe tip on the generous side. If it's a place you regularly go, they'll very likely remember you and go out of their way to help you economize as they are able.
9. Remember you can always make your faves at home.
Whether it's a Shrimp Pasta with Garlic Cream Sauce or a stellar Supreme Pizza that you're craving, remember you can always make your favorite restaurant specialties at home for less. Cooking at Home can be simple, delicious, and very budget-friendly.
Perhaps your family is used to paying a high tab when eating out. Many people do, that's just part and parcel of restaurant dining. But it doesn't have to be. If you're looking to reduce expenses, know that you can still enjoy a night out without overspending.
You don't need cheap restaurants. You simply need a plan and a strategy for enjoying restaurant dining on a budget.
This post was originally published on January 22, 2010. It has been updated for content and clarity.