I'm trying to reduce the amount of processed sugars our family indulges in. These cheesecake bars are one way to do it.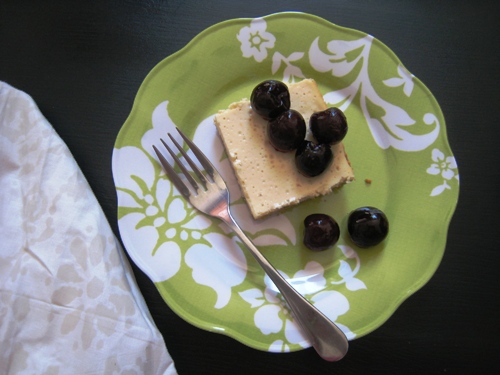 My experience with the Whole 30 showed me that sugar makes me tired. While I haven't completely gone back off sweets, I've been working to make the sweets we do indulge in a little more natural and less processed. We drink more homemade juices and smoothies and my baking is sweetened with honey a little more often.
These Honey Lemon Cheesecake Bars are one of the fruits of my labors. Head over to Life as MOM for the recipe.