Need a quick fix? Your recipe sharing sites can help you find a quick dinner idea easily.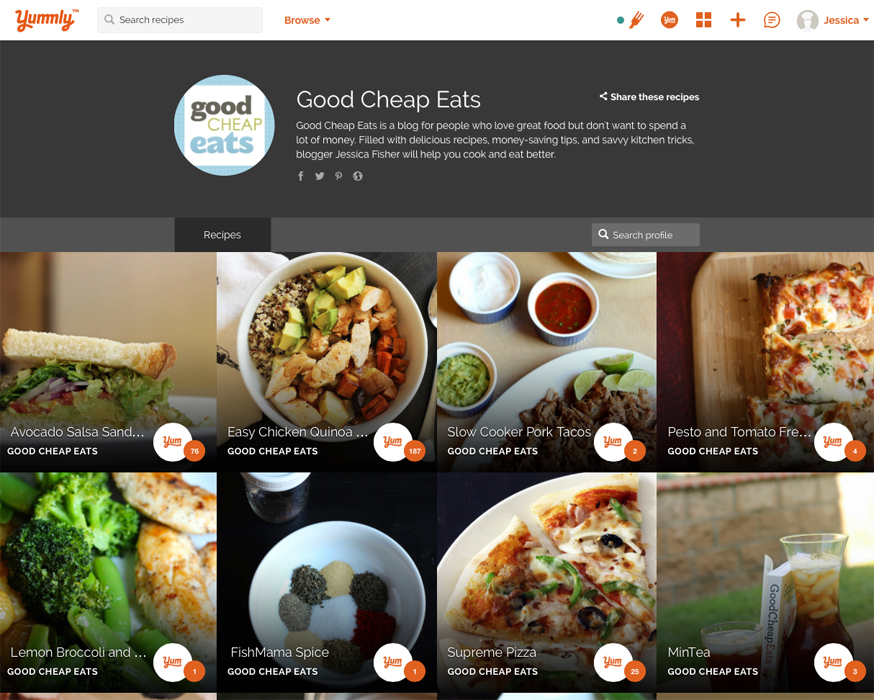 Sometimes, despite our best efforts, there can be a five o'clock scramble. Everyone's hungry. The kids are fussing. Tummies are rumbling.
Not sure what to make, but your intention is to eat at home to save money and eat healthy! What to do when you're stuck for an idea?
There are a wealth of recipe sharing sites that can help you find a quick fix. Here are the three that I use regularly:
Use Recipe Sharing Sites to Find a Quick Fix
Yummly
Yummly is great for bookmarking the recipes you like and want to find again. Just look at the top of each of my posts and you'll see the YUM button. When you find a recipe you want to get back to, "yum" it. Yummly will store it in your online recipe box.
You can organize your recipes in any way you like. Presets are breakfasts, dinners, desserts, drinks, and sides, but you can categorize it however you like.
You can also search within yummly according to recipe style, type of cuisine, or ingredients available to narrow down the right recipe for you.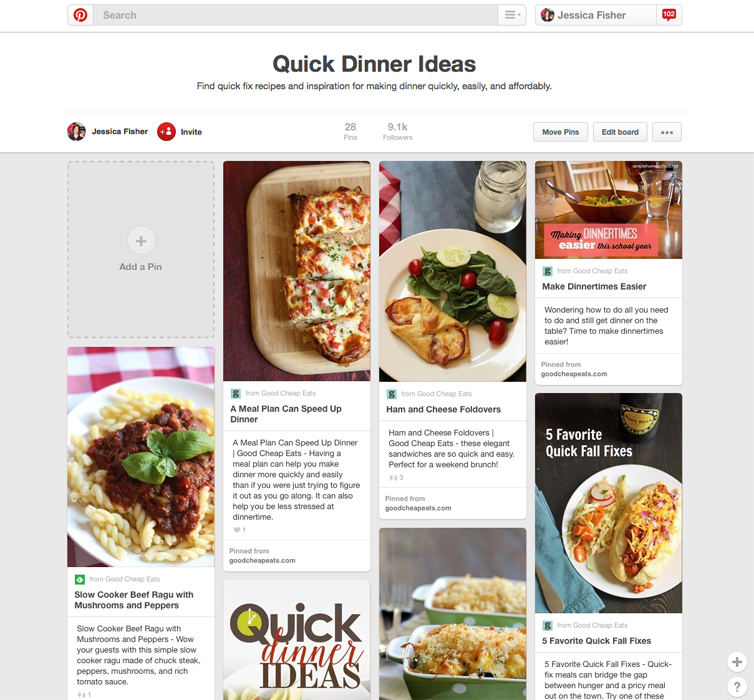 Pinterest
Everyone knows Pinterest, right? It's so pretty! And while there are flops and Pinterest fails, there are far more great recipes and ideas to be discovered there.
I organize my recipe finds according to type: Quick Dinner Ideas, Gluten-free, Chicken Recipes, Mexican Food and so on. The beauty is that you can make whatever and how many boards as you like! I use the search box regularly to find different types of recipes.
Here on Good Cheap Eats, every post is coded so you can easily pin it to your favorite boards.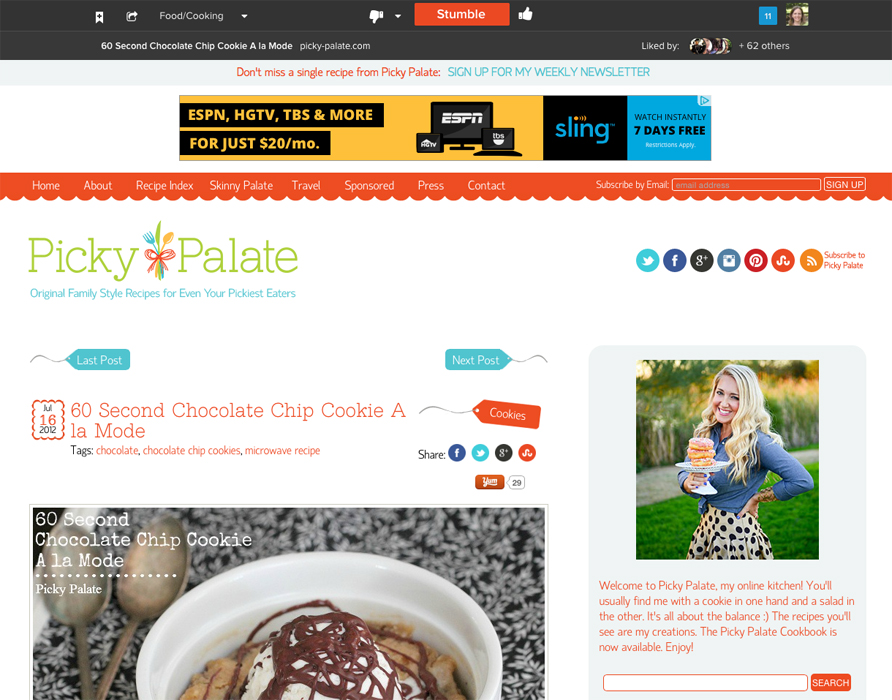 Stumble Upon
Stumble Upon has been around for a long time. It's kinda like the "surprise me" button. When you click "stumble" you can get a range of articles, recipes, and posts according to your interests. However, if you just want recipes, go up to the top left and click the drop down arrow. Choose Food/Cooking and voila! Food and recipe posts will stumble their way toward you.
You can share every post on Good Cheap Eats on Stumble Upon if you're so inclined. 😉
So, those are the three ways that I discover new recipes these days via social media. I'd love to hear what recipe search sites you're using.
What recipe sharing sites do YOU use?
This month we're talking about Quick Dinner Ideas. If you haven't already, you can read through the series and catch up.