I love it when I can find real food in a convenient form. While I think we should keep our sugar consumption in check, I love the flavor and healthfulness of Florida Crystals Organic Sweeteners.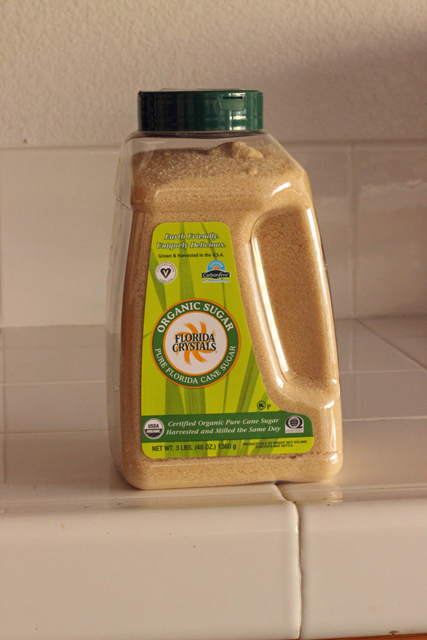 Just because something's organic, doesn't make it healthy. But, I don't see anything too horrible about the occasional sweet treat. In my perfect world the sweet treat is made with the purest ingredients by hand, not processed in some factory.
That's my ideal when it comes to feeding my kids: make it from scratch with good stuff.
Thanks to our sugar fast last year and my Whole30 the year before, I know that we can enjoy life without sugar. But, I also know that the occasional baked good makes me (and my people) happy, so I'm not about to ditch them.
I also know that some bakery items are just not the same without sugar. Brownies made with honey or maple instead of sugar are not brownies. They actually make really tasty cupcakes, but they aren't brownies. Sugar, in moderation, is a helpful and delicious ingredient.
I have been buying Florida Crystals Organic Sugar for a super long time. The 48 oz jug is between $3 and $4 at Walmart. It has a faint molasses scent and a light blond color. I also buy their Demerara Cane Sugar as an unprocessed "brown" sugar.
I'm not a nutritionist or a scientist, but my reasoning is that God didn't make things that are inherently bad. How we use them and what we do to them is another story. I feel good about buying things as close to their source as possible. These sweeteners are minimally processed and fit well into our budget as well as our diet.
What kind of sweetener do YOU use?
Disclosure: Florida Crystals does not know I exist, so this is certainly not a sponsored post. But, I thought it would be fun to share some of the products that I love and cook with often. Stay tuned for more "real food products we love".