I love it when I can find real food in a convenient form. While I know I can make it myself, a girl needs a little help every now and then. This Hatch Valley Salsa from Trader Joe's is pretty amazing.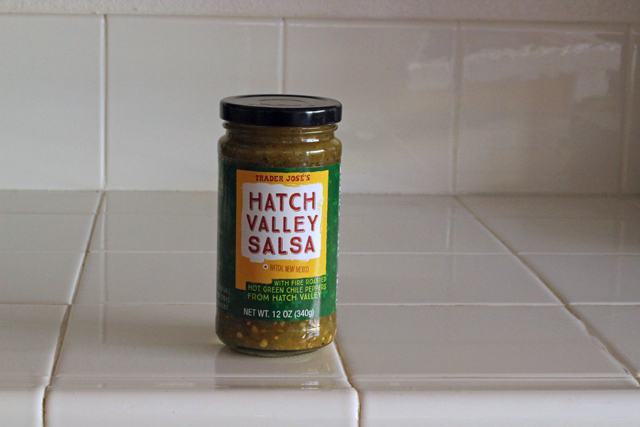 This is one of my newest discoveries: Hatch Valley Salsa from Trader Joe's. They have sold a salsa verde for a long time; they still do. But, they also carry this one. It's a little bit spicier and has amazing flavor.
We've used it to spice up chili and to top Mexican dishes. I've made a version of this Chile Cheese Bake about three times in the last month. I've been substituting chicken for the chiles. The sauce is already spicy enough; and my boys want meat. It's the ultimate comfort food for me this winter.
I also use this type of salsa verde in these recipes:
I had no idea I used this type of salsa so often, but I guess I do. Clearly it's a staple in our kitchen!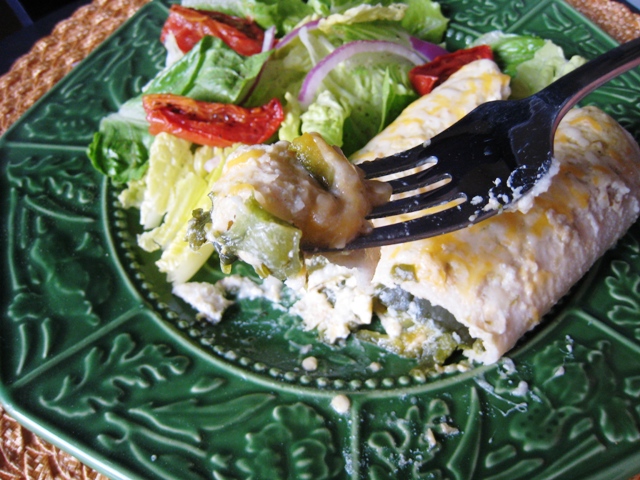 While I could certainly make a green salsa myself, I love the fact that I can pick up a jar that is full of real ingredients. Check it:
The ingredients list: hatch chile peppers, tomatillos (tomatillos, citric acid for freshness), lime juice concentrate, garlic salt (sea salt, garlic).
It's all real food in here and it tastes great. It's currently priced at $2.69 at my local Trader Joe's. It's 70 cents more than their standard salsa verde, but it's really good. I have this feeling that it won't be around forever, so I'm kind of tempted to stock up on a case. I'll have to think about that one.
Disclosure: Trader Joe's does not know I exist, so this is certainly not a sponsored post. But, I thought it would be fun to share some of the products that I love and cook with often. Stay tuned for more "real food products we love".