I love it when I find ingredients that help me make homemade easier. This is part of my Real Food We Love series. It is not a sponsored post.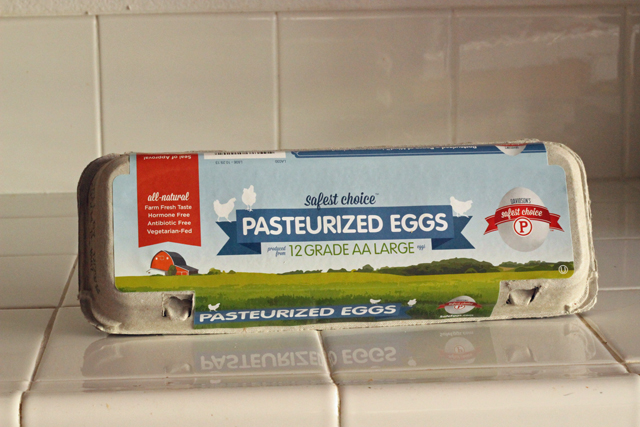 Over the last few years, I've started reading ingredients labels more regularly. What I've learned has astonished me. There's an awful lot of junky ingredients in foods that I used to buy frequently.
Commercial mayonnaise is one of those things. I have a pet brand that I love. But, when I started reading labels and nutrition books I saw that it contained soybean oil and a few preservatives that I'd rather avoid. I buy it on occasion, but not happily.
We like mayonnaise in this house for sandwiches as well as salads and dressings. Rather than give it up altogether, I decided to try making my own mayonnaise.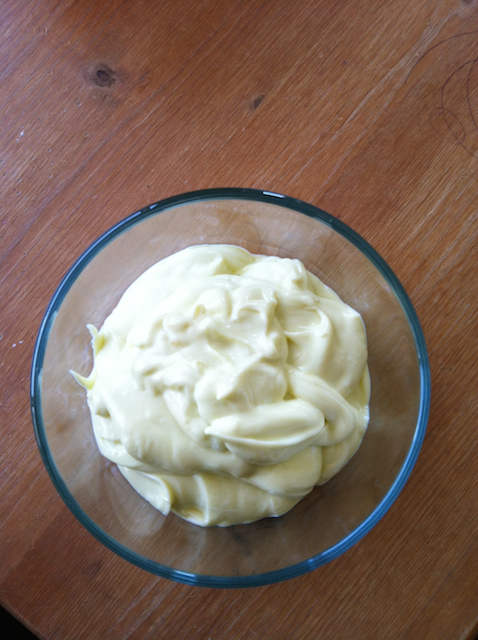 After some trial and error, I landed on a mayonnaise recipe and method that really works for me.
One thing that relieves my fears about using raw eggs is to use pasteurized eggs, like Davidson's Safe Eggs. According to the company's site, "The Safest Choice™ all-natural, gentle water bath pasteurization process eliminates the risk of Salmonella in eggs without changing the nutrition or flavor."
Works for me! I make homemade dressings, chocolate mousse, and mayonnaise without worrying about a potential salmonella risk. I buys Safe Eggs for about $4 a dozen. Due to the pasteurization process, they have a slightly different texture than other eggs. I use regular eggs when I know they will be cooked and save these for raw preparations.
Disclosure: Davidson's Safe Eggs does not know I exist, so this is certainly not a sponsored post. But, I thought it would be fun to share some of the real food products that I've found. Stay tuned for more "real food products we love".