I didn't used to be brand loyal, but now that we're working to improve our diet, I love finding products that are just simple good food. This is part of my Real Food We Love series. It is not a sponsored post.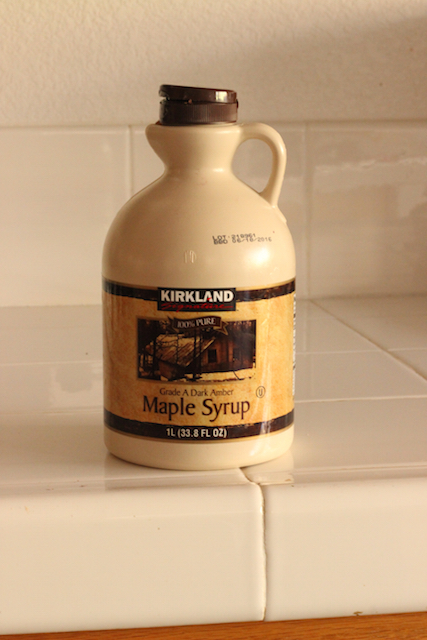 I grew up pouring pancake syrup on my breakfast, not realizing that it wasn't really "maple syrup". It wasn't until I was an adult that I noticed the "maple-flavored" on the label. I remember feeling a little insulted, that I'd been duped all those years, thinking that it was maple syrup I was dousing my pancakes with.
The first time I bought the real deal, I was a little taken aback by the price. Ouch! But, I'm one for sticking to principles and I wanted real maple syrup. Eventually it became a habit and I got acclimated to the price that was higher than maple-flavored corn syrup.
There's no looking back for me now. I love the flavor of real maple. I could just eat it off the spoon. I also prefer its texture over pancake syrup. The alternative is really stringy and sticky. True maple syrup doesn't get stringy. Now one of the tricks about this different texture is that it pours out very quickly. We've solved the problem of the child pouring $2 worth of syrup onto his plate
We make a stopper of sorts out of the safety seal on the top of the jug. By cutting an X in the seal, we allow some syrup to flow, but not all the syrup. Works super well!
Last year during our sugar fast, we relied on maple syrup and honey to sweeten things. It was a great way to have a little sweetness that was closer to the natural product.
Typically we buy these big jugs of syrup at Costco. The price hovers around $12.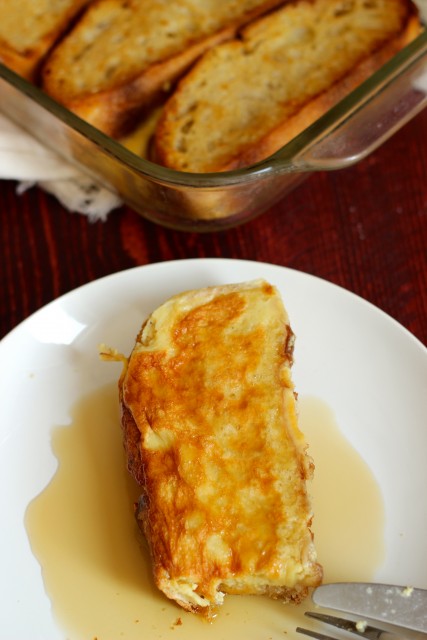 What we make with real maple syrup:
Pancakes with Apples and Whipped Maple Butter
The best thing about this maple syrup is that that's all there is in it! It's just pure maple syrup.
Disclosure: Costco does not know I exist, so this is certainly not a sponsored post. But, I thought it would be fun to share some of the real food products that I've found. Stay tuned for more "real food products we love".