I've become brand loyal over the years, particularly when I find real food products we love. This is part of the series. It is not a sponsored post.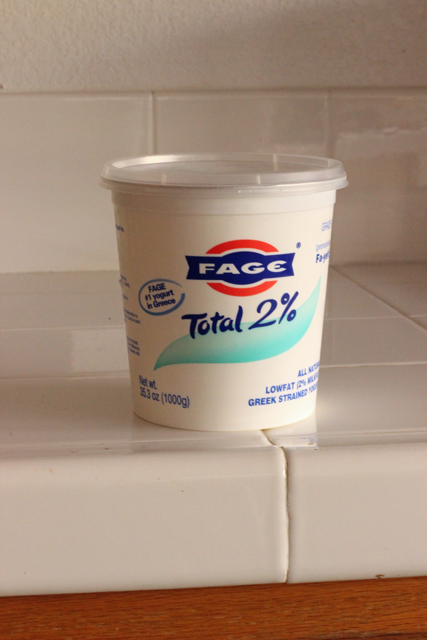 You can make yogurt yourself. I've done it many times, and I can't tell you how satisfying it is to unscrew the cap on the mason jar and to see thick creamy yogurt. So fun! For as many people as we have in our house and as much yogurt as we can go through, it's often in my best interests to buy yogurt at the store.
Over the years, we've tried lots of brands and lots of flavors and styles. It took awhile to transition my kids from (overly) sweetened yogurt to plain, but many of them are now acclimated. Our current favorite is plain Greek yogurt. We drizzle maple syrup on it for a delicious snack.
I've become a little brand  loyal over the last year or two. I first found large cartons of Fage at Costco for super cheap. It was an economical thing. But, after I tried their 2% Greek yogurt, I was hooked. This stuff is amazing! I'd be hard pressed to make my own that tastes this good!
If I can help it, I don't buy any other brand these days. True story.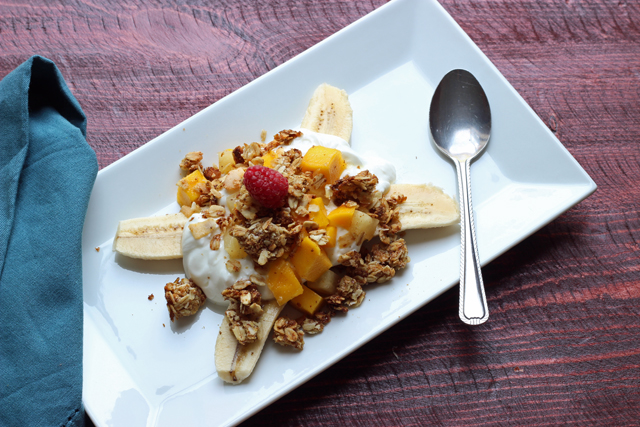 Breakfast Banana Splits from the Good Cheap Eats cookbook*
I use yogurt in baked goods, marinades, dressings, dips, and eating off the spoon. Just talking about it makes me want to head to the kitchen right now!
Here are some of my favorite recipes to use yogurt in:
Sweet Yogurt Recipes
Savory Yogurt Recipes
Fage Total 2% Greek yogurt just may be one of my favorite things. Best thing? There's no gums, corn starch, or thickeners in this yogurt. Yay!
Ingredients list:

Grade A Pasteurized Skimmed Milk and Cream, Live Active Yogurt Cultures (L. Bulgaricus, S. Thermophilus, L. Acidophilus, Bifidus, L. Casei)
Do YOU have a favorite yogurt?
*