I love it when I find ready-to-go convenience foods that are good for us, like Ak-mak. This is part of my Real Food We Love series. It is not a sponsored post.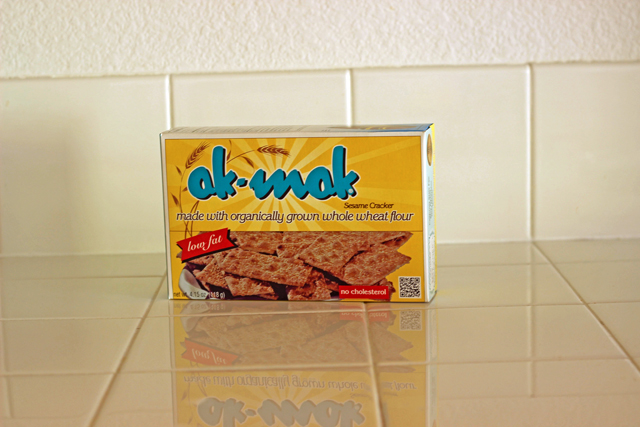 Last year during our family's sugar fast, I started reading ingredients labels like a fiend. I kinda go through fits and starts with that. When we first got the nut allergy diagnosis, I read everything. Once I learned what my daughter could have, I relaxed a little because I wasn't buying a wealth of different items.
What I'm trying to say is that once I find something that works, I stick with it. I've become brand loyal over the years because they are foods that I feel like we can trust for quality and content of ingredients.
Ak-mak Sesame Crackers are one of those things.
We did our sugar fast in the middle of hockey season while other kids were doing ballet and karate. I needed some convenience foods!
Believe it or not, lots of boxed crackers contain sugar or corn syrup. Ak-mak does not. Check out the ingredients list:
Ingredients:

Organically grown whole wheat flour stone ground, clover honey, sesame oil, dairy butter, sesame seeds, yeast, and salt.
Boom! I'm sold. We love these crackers with cheese as part of the Ultimate Snacky Dinner. Yum! I typically stock up at Trader Joe's, paying about $1.69 a box.
Do YOU have a favorite healthy cracker?