Keep it simple, make it quick. Try one of these quick supper ideas on a night when you need a quick fix dinner and don't want to spend a lot of money.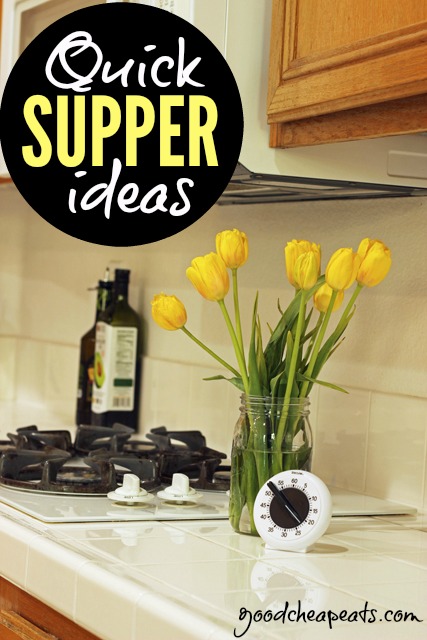 Dinner time can be crazy, can't it? You want to feed your family well, but oh the time! Good Cheap Eaters recently reported that they're spending 15 to 90 minutes making dinner every night. 90 MINUTES!
Ouch! if you're on the long end of dinner prep!
Over the last couple years I've been collecting an arsenal of recipes that are quick to fix and welcomed by my whole family. Man, on those nights when I just can't justify take-out, these meals come to my rescue and make me feel like a superhero.
I'm sharing some of these Quick Fix babies today. These recipes are those that I've designed to be easy, flavorful, and fast. You can pull together these meals in less than 30 minutes!
How's that for Wonder Woman status?
If you love the Quick Fix as much as I do, be sure to grab your copy of the Month of 30-Minute Meals menu plan.
Quick Supper Ideas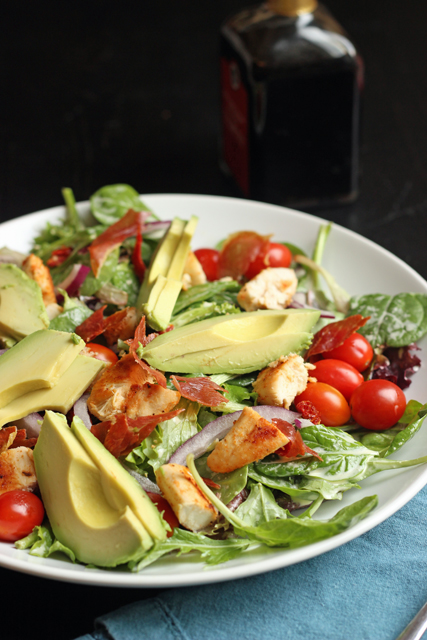 This Chicken and Prosciutto Salad is hearty without being heavy. Tender chicken, crispy prosciutto, and garlic aioli dress a simple yet tasty salad. If you've got picky kids, you can offer the ingredients separately on the plate, add a few crackers, and call it a "snacky dinner".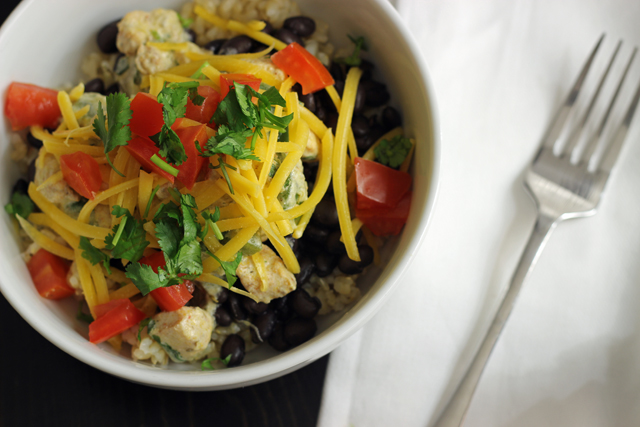 Take beans and rice to a whole new level with this savory chicken topping touched with the awesome sauce that is sour cream and salsa verde. Let your peeps assemble their own Chicken Cilantro Bowls so they get just the right amount of toppings that they want.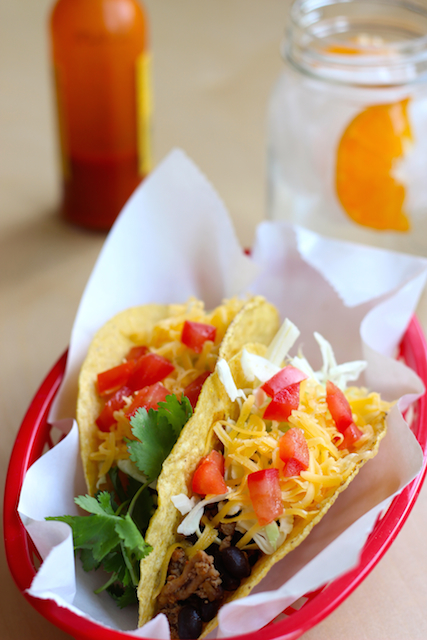 Taco Night is the highlight of the week. Kids love 'em, and Mom loves how quick they are to make. Make this week's taco feast good and cheap with this spicy turkey and bean filling.
This French version of a Hobo Dinner is sure to please. For these Fish and Shrimp Packets, wrap chunks of fish and whole shrimp in foil with vegetables, herbs, and butter for a simple and succulent supper. Serve it with Baked Rice that you can cook at the same time.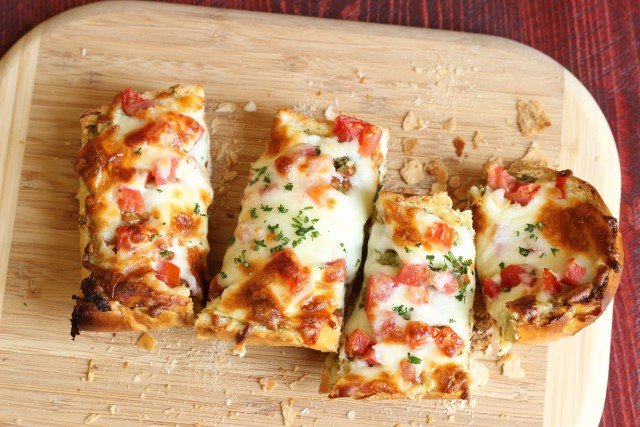 Make delicious homemade pizza in minutes by using French bread as the base. Of course, feel free to vary your toppings but this Pesto and Tomato French Bread Pizza is great.
Have you got a favorite quick-fix recipe?
Let me know what your family loves to eat that's quick to make!
This post was originally posted on April 27, 2015.