Want to pair some tasty side dishes with your main? Check out these quick and easy side dishes that fit the budget and please the palate.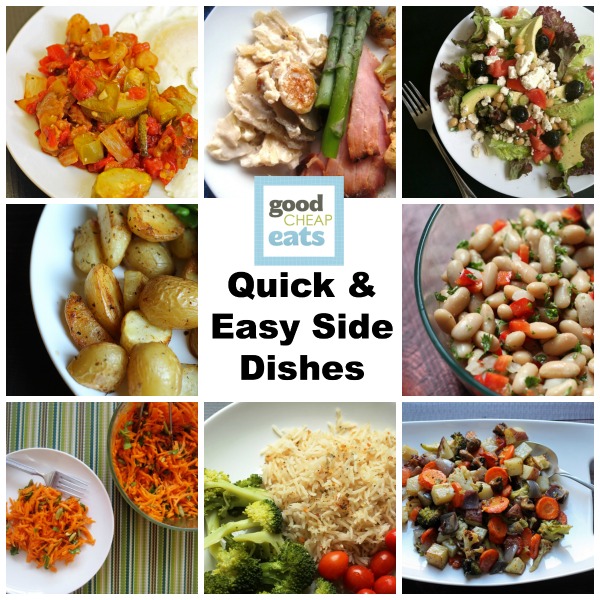 One of the most frequent questions I receive revolves around side dishes. Folks are often confused about what to pair with their main dishes or find themselves in a rut of same old, same old.
I've heard more than one hooray about my new cookbook and the fact that the recipes are organized as meals instead of traditional soup, salad, beef, chicken, etc. chapters. While you can mix and match the recipes however you like, if you're side dish-challenged, some of the work is done for you already.
I think it's pretty funny how the lines are drawn with food preferences at our house. My daughters and I typically enjoy the sides more than the main dish. Unless steak is on the menu, I'm happy with potatoes and a salad. My boys and husband are the opposite. They'd fill up on meat and starch and maybe eat a few vegetables. Of course, there are exceptions to all this, depending on what is served.
My main point is that these recipes are great as quick and easy side dishes, but they will double as meatless main dishes when you combine a few together. Either way you go, I recommend choosing some from both the starch and vegetable categories.
Starchy sides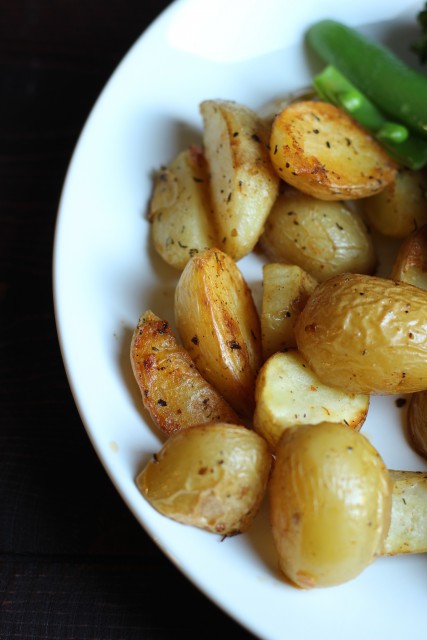 These uber-scrumptious Easy Roast Potatoes are so easy to make, I'm not really going to spend a ton of time telling you about them. They are similar to my Simple Dill Potatoes – only SURPRISE! No dill. The main differences are that I used itty bitty gold potatoes and copious amounts of FishMama Spice. It took about five minutes to mix up the potatoes since I already has the spice mix on hand.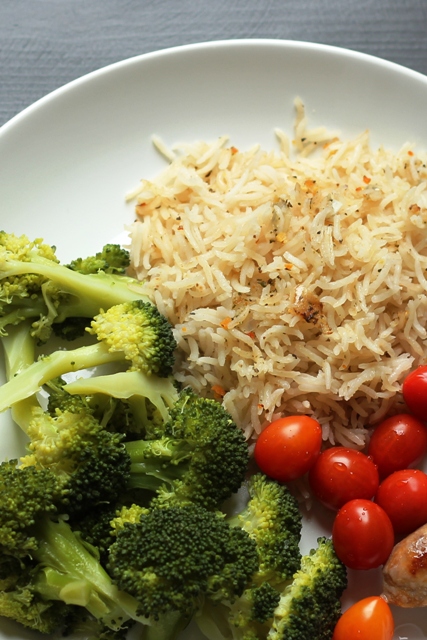 I've shared my Simple Rice Pilaf made with brown rice as well as my Seasoned Rice Pilaf. I usually use copious amounts of butter or oil along with rich chicken broth.
Recently, I decided to see how low I could go in making a simplified version that cost very little but still made a flavorful side dish. I reduced the oil and add-ins, but still pulled off a great dish with practically nothing. This Lemon and Herb Rice Pilaf would be it.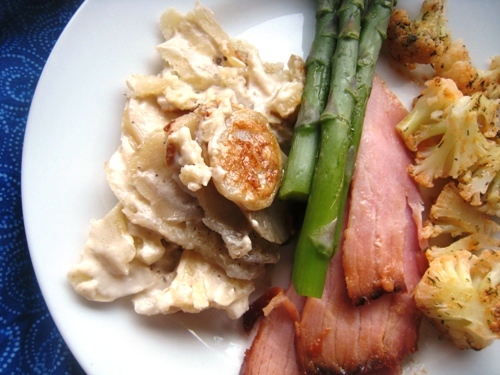 Friends, meet the best scalloped potatoes on the planet. I've been making these for almost twenty years. They are easy to make and there are rarely leftovers. If there are, I wake up early to eat them for breakfast when no one's looking.
They are that good. Make the Tastiest Scalloped Potatoes and receive undying love and devotion from your dinner guests.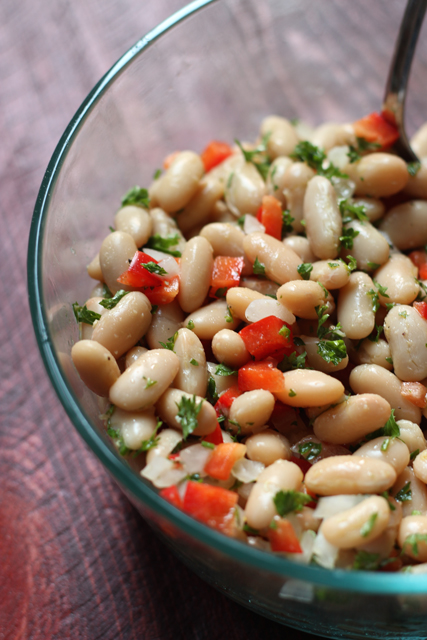 Bean salads are a perfect addition to summer suppers. Not only are they typically served chilled or at room temperature helping you avoid a hot kitchen, but they are super filling so that you know folks won't be hungry ten minutes after supper's concluded. This White Bean Salad is a favorite at our house.
Vegetables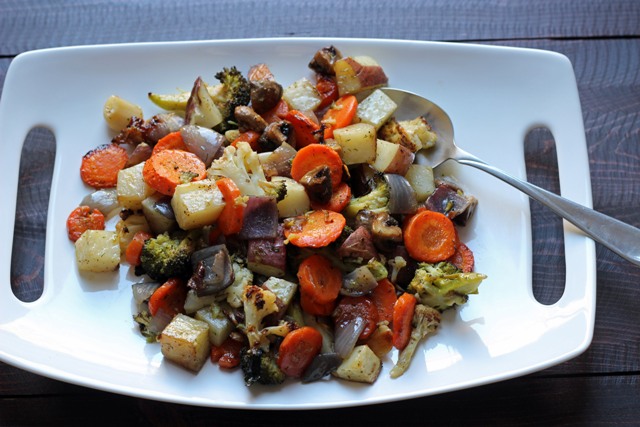 My friend Jessika gets the credit for this dish. Chop up whatever veg you have on hand, toss with olive oil and generous amounts of salt and pepper. Roast in oven and enjoy! You will find yourself making Jessika's Roasted Vegetables often.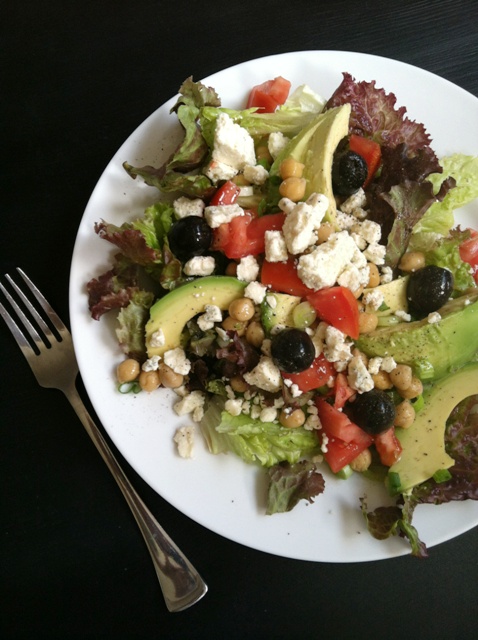 As the title implies, this is my Go-To Salad. It has all my favorite things, happily dancing on a plate. The dressing is mixed with the salad; nothing could be easier.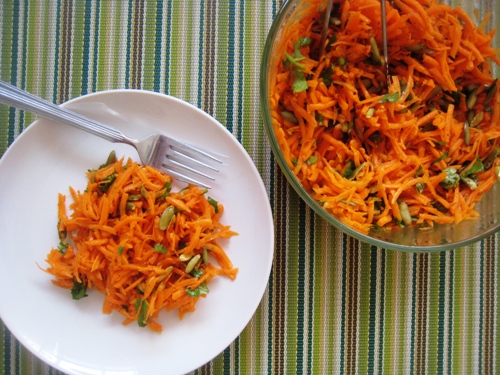 Try this Carrot Salad with Cilantro and Pepitas for a little bit out of the ordinary. Carrots are typically super cheap. Shredding them and tossing them with herbs, seeds, and vinaigrette makes for a super simple, fresh side salad.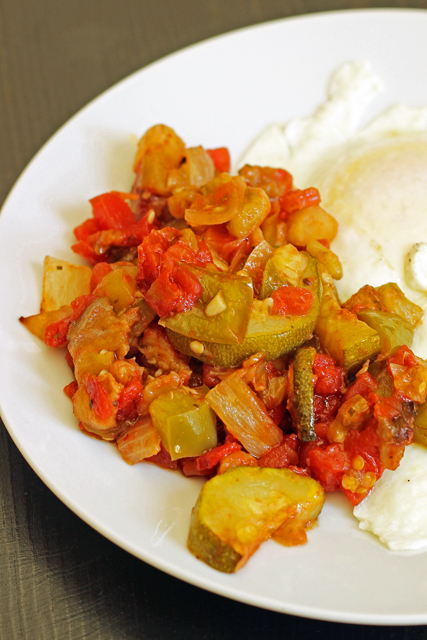 Now is the time when zucchini and eggplant are in abundance. Whip up a double batch of this Oven Roasted Ratatouille and freeze some for winter. It's delicious any time of day. Yum!
What are YOUR favorite quick and easy side dishes?