The first meal of the day is the one to get you off on the right foot. Use these quick breakfast tips to make it snappy as well as delicious.
Whether you reheat Overnight Oats with Water or lay out a complete Breakfast Charcuterie Board, you're bound to start the day right with these quick breakfast tips.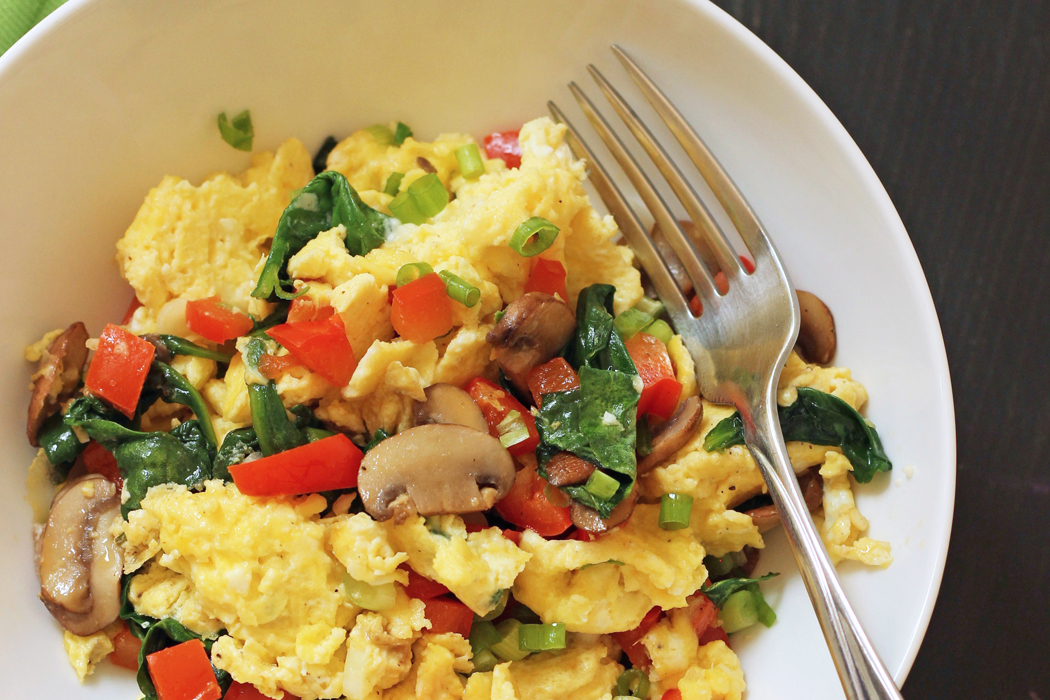 You've heard it said that breakfast is the most important meal of the day. That after so many hours since dinner, refueling your body is essential.
All too often, you might be tempted to skip breakfast, especially when it seems to take so much time.
That's when you need to lean on some quick breakfast strategies to help you eat well and get on with the day.
Quick Breakfast Tips to Help You Get on With the Day
As a mom of five kids still at home, I well know how crazy the morning rush can be. For years I skipped breakfast because I was so busy getting everyone else settled.
Now, however, I live for breakfast. I've developed some favorite quick breakfast rituals that fuel me up and get me going in the right direction.
Follow one (or more!) of these quick breakfast tips to make your mornings easier.
Set up your morning cuppa.
Just as making dinner in the morning will help your evening, getting your morning beverages ready at night will help your morning tomorrow.
Funny how it works that way. Doing things in advance helps you out.
So, what morning beverages am I talking about?
get the coffee maker ready
fill all water dispensers: hot water kettle, coffee maker, and water bottles
get juicing or smoothie ingredients ready to go through the juicer/blender
fill sippy cups and bottles
thaw frozen concentrates
You know you're going to need to hydrate first thing in the morning or get a good dose of caffeine. If you set it up at night before you go to bed, the morning will go more smoothly.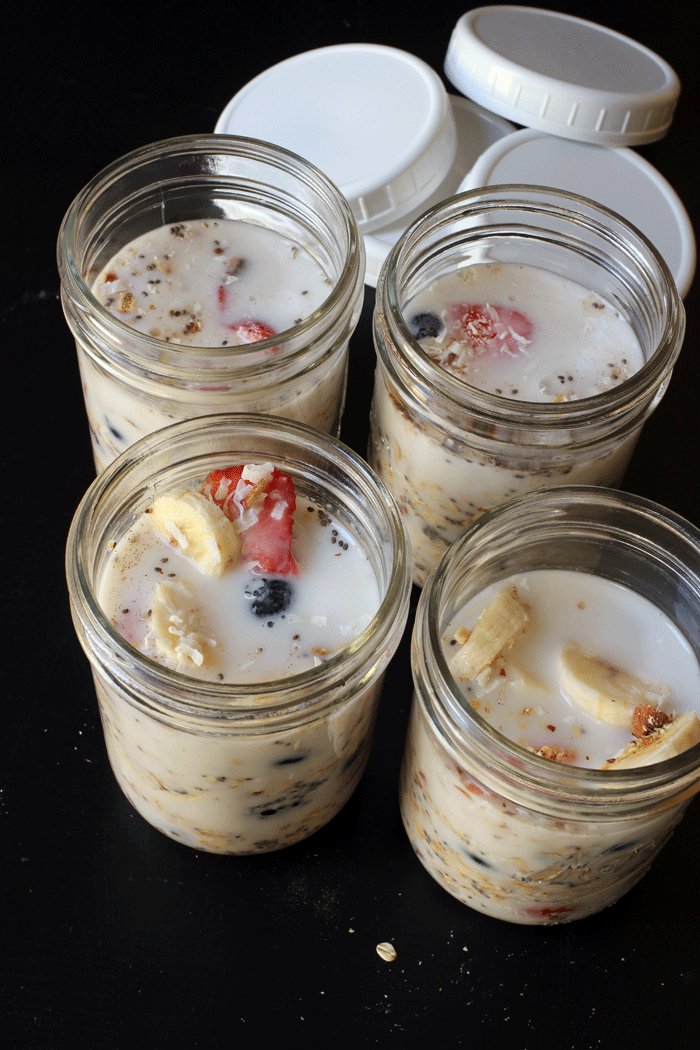 Make breakfast in advance.
There are so many breakfasts you can make in advance, there's really no excuse to skip your morning meal.
One of my favorite quick breakfast recipes to make ahead is the muesli in my Greek Yogurt With Muesli. I portion out a week's worth of muesli in small cups and have them all ready to go when my feet hit the kitchen floor.
My daughter prefers Overnight Oats, instead. You can mix up several jars at the start of the week and enjoy them for several days without lifting more than a spoon come morning.
While toast and fried eggs are best made fresh, there are plenty of other breakfasts you can make ahead. Think about what are your favorite breakfasts and how you can make all or part of it in advance.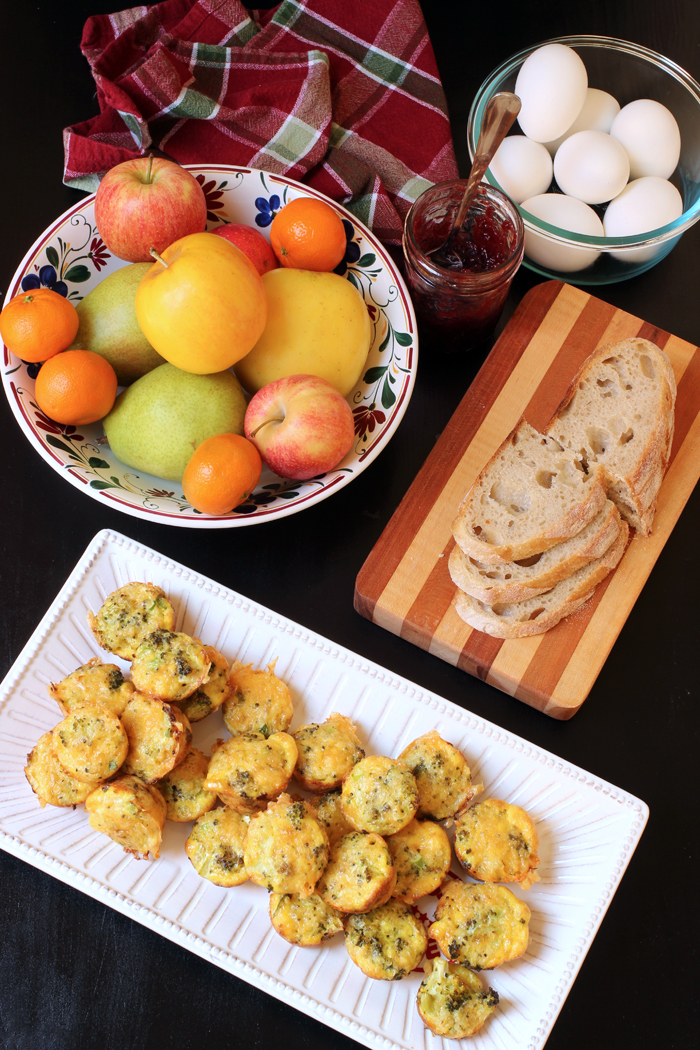 Serve a breakfast bar.
Looking for an easy, no-fuss breakfast that will serve the family even if they wake at different times? Meet the breakfast bar. I started creating the same type buffet at home after I realized how crazy my kids were over hotel breakfast buffets. It's the same concept, only home-based.
This is so easy to do, you'll wonder why you never did it sooner. Before you go to bed, lay out cups, dishes, and spoons as well as an array of breakfast items, such as breads, muffins, bagels, fruit, cereal, etc.
You can lay out the cold stuff in the morning or set up a tray in the fridge with spreads, cream cheese, milk, and yogurts. Then assign someone to pull the cold stuff if they wake before you.
Your children and spouse can serve themselves breakfast. You are no longer the short order cook. And you make it the responsibility of those old enough to make sure they get themselves fed before it's time for school and all that stuff.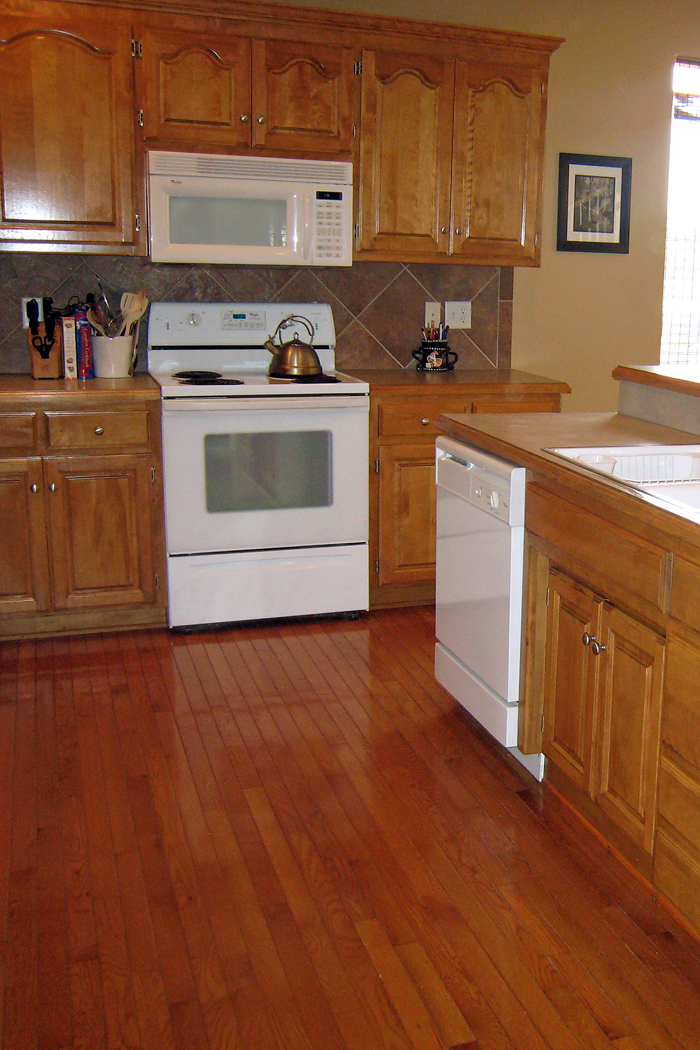 Start with a clean kitchen.
I hate to say it, but it's true. Going to bed with the kitchen clean will have a transformative effect on your mornings. It will be a peaceful place to go to first thing in the morning.
And if the dishwasher is already empty, folks in your household can load their dishes and clean up after themselves quickly and easily.
That — and a full belly — will help you get on with your day with a smile.