Fill the freezer with a number of protein-rich meals to help pull dinners together in a snap. This freezer cooking plan shows you how.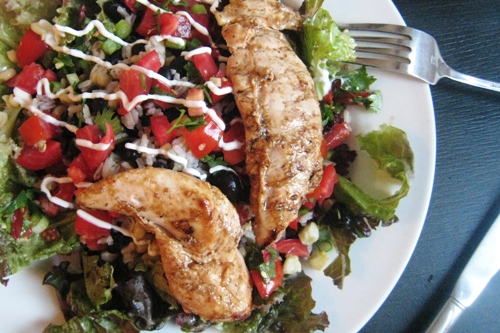 Last weekend I had the chance to give a talk about freezer cooking techniques as well as sign a bunch of cookbooks. It was quite a lot of fun. The event was in my hometown and featured a few blasts from my past. So cool to see people I hadn't seen in years. And of course, it was thrilling to see big stacks of my book, Not Your Mother's Make-Ahead and Freeze Cookbook.
What was so fascinating to me was that so many folks in the audience expressed a genuine and enthusiastic desire to figure this freezer cooking thing out. Folks from all walks of life, too. From a male high school science teacher to a retired gramma to a Los Angeles city prosecutor — everybody wanted to figure out this meal thing to make it work for them.
Be still, my heart.
You know I love me some good freezer cooking!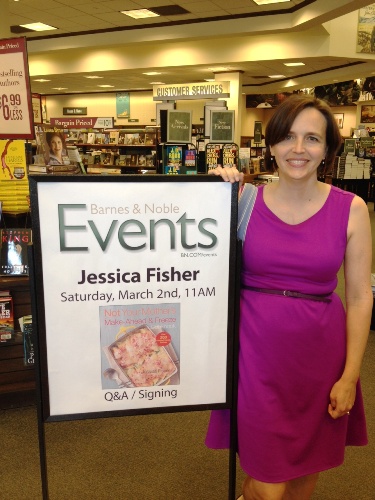 One of the things that I forgot to mention in my talk (smacks head) was that there are bonus cooking plans here on Life as MOM. Each month since the books's release, I've been sharing a free printable cooking plan that features many recipes from the book as well as a few bonus recipes.
In case you missed the downloads, you can find them here:
This month, I put together a protein-rich meal plan. Since I've been doing a Whole 30 elimination diet to give my body a nutritional reset, I've been scrambling at dinnertime to feed my family as well as myself. You see, I've avoided a lot of different ingredients over the last 24 days. This month I wanted to prepare some freezer meals that worked for all of us.
Sure, I can add grain or gluten side dishes for my family, but these main dishes allow me to focus on a common protein for all of us, and supplement with different sides. That would be vegetables for me.
I've explained the minimal adaptations you'll need to make to the recipes in order to make them "paleo" or soy/dairy/gluten free. Provided you read your labels, this meal plan should be Whole30 compliant.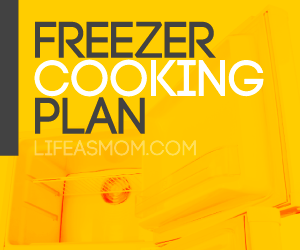 Here are the recipes featured in this month's FREE downloadable cooking plan:
Spicy Southwest Chicken, page 111, 2 batches
Grilled Tilapia or Shrimp Tacos, page 147, 2 batches
Herbed Pork Sausage Patties, page 173, 2 batches
Tarragon and Lemon Rubbed Fish, page 146, 2 batches
Our Favorite Irish Stew, page 225, 2 batches
Quick and Easy Texas Chili, page 229, 2 batches
Chili and Sausage Oven Frittata, page 278, 2 batches
Salsa Verde Chicken, print from Good Cheap Eats, 2 batches
This meal plan comes together in very quick order. In fact, the Irish Stew is the only thing that needs to cook for a lengthy bit of time. You'll probably be done with everything else and have the kitchen cleaned up in less than two or three hours which will have you waiting on the stew. You might want to time it as your dinner that night.
I'm thrilled to have a number of meals to draw from in the remaining couple weeks of my little science experiment. Interested in my Whole 30 experience? You can read about that here.
Have YOU done any freezer cooking lately?