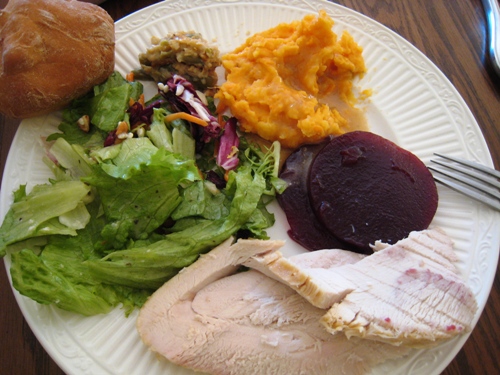 Is Thanksgiving really less than two weeks one week away? I'm stunned. The year has gone by so quickly.
It gives me pause: am I stopping often enough to smell the roses?
This year in an effort to do just that, we're staying home for a quiet Thanksgiving. I'm going to make our favorites and bust out the Christmas music.
Need some help in planning your Thanksgiving?
Consider the following:
How do YOU plan for Thanksgiving?
What's your approach? What are your goals? How do you balance good eats with staying sane?