The very thought of planning a big dinner can be intimidating, but it doesn't have to be. Follow these simple tricks and you'll be the host with the most.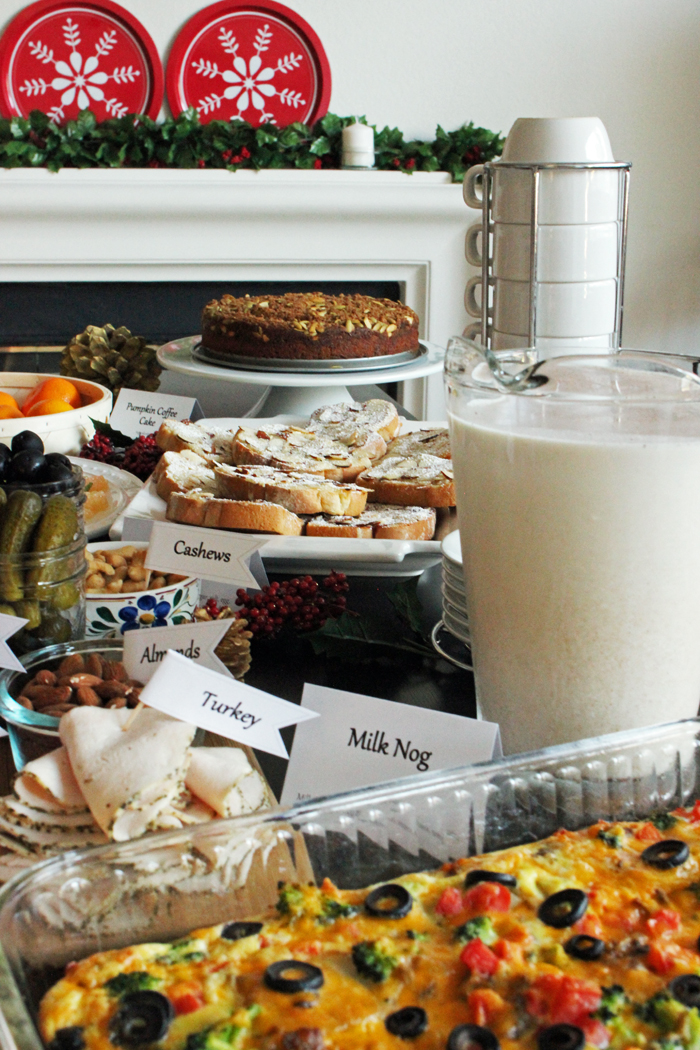 Many of today's adults don't know the ins and outs of homemaking. Most schools no longer teach home economics. And if your own mother worked outside the home, chances are you may not have grown up with much teaching in the way of housekeeping and meal preparation. Not to be sexist, but traditionally these were skills passed on from mother to daughter.
We all know that sons and husbands can benefit from this knowledge as well. Housekeeping and meal prep are not obsolete skills, no matter your full-time profession. We all need clean clothes and good food to eat. And we can't all be Martha.
One of the most daunting tasks can be the idea of planning a big dinner. What to fix? How to prepare it? How do I make sure that I haven't forgotten anything? What if they don't like what I made?
I understand. And I know you can rock this. There are so many fun opportunities to enjoy fellowship with friends and family. Don't let your fears stop you from enjoying these special times. Instead, equip yourself with a few tips and tricks to planning a big dinner.
The Quick and Dirty Guide to Planning a Big Dinner:
1. Keep the menu simple.
If you aren't accustomed to cooking many dishes at one time, don't go overboard. Do not copy the elaborate menu from Froofoo Meals Magazine. Do not drive yourself crazy. Do not listen to Pinterest.
Instead, stick to classic basics: turkey, mashed potatoes, gravy, vegetable, rolls, dessert. As you grow more experienced at planning a big dinner, you can work more things in.

2. Use convenience items when possible.
Again, don't try too much on your own. Next year you can make rolls from scratch. This year, just go for the brown and serve variety. You could virtually pick up all aspects of the meal pre-made. But, if you are trying to work into a DIY Feast, choose a few items to prepare on your own balanced with some carefully chosen, quality convenience items to keep yourself sane.
No, you don't need to make your own hummus.
3. Delegate.
Feel free to enlist help, especially if your guests ask what they can bring. Recently, I invited a few friends and their daughters over for a gingerbread house decorating thing. The moms immediately asked what they could bring. I hesitated, but then I realized it was okay to accept help. A few minutes later, juice, veggie tray, and fruit were delegated to others and I've taken some steps toward making myself a calmer hostess — which you can bet my guests will appreciate!
A good question to ask is "What makes the holiday special for you?" Ask your guest to bring that item. It's a great way to learn about one another and prompts good storytelling.
4. Set a pretty table.
When I worked in catering, the motto was, "Presentation is Everything." While it's not everything, it is important. Take some time to make the table setting pretty. Include cloth napkins, nice dishes and flatware, water glasses, and some type of flower arrangement. A low-lying arrangement is best so as not to block diners' views of one another.
This year in anticipation of thirteen at our Christmas table, I actually counted our plates and wine glasses and realized we're short. I made sure to round out our tableware so that no one is stuck with a battered, plastic Star Wars cup at dinnertime.
5. Plan your minutes.
Write out a time-table, starting at serving time and working backward. Determine how long it takes to cook each item and what temperature it needs. If you can see everything on paper, you can be more efficient in your oven use.
6. Set out some munchies.
Prepare some type of appetizer so that your guests aren't famished in case dinner takes a little longer than you expect. Plus, you're going to want/need something to nibble on as you work. Turn on your favorite tunes, too!
7. Have a backup plan.
Stash a lasagna and garlic bread in your freezer – just in case. No, you probably won't need it. But, if dinner's a total bomb, it will be nice to bring out something, even if it doesn't fit your original plan. Someday it will make a great story to tell!
8. Smile.
Things may not turn out as you hope. But, if you can keep a smile on your face, you will be the host with the most.
This post was originally published on November 24, 2008. Updated December 14, 2017.