Plan some easy meals this week so you can save some money and eat better.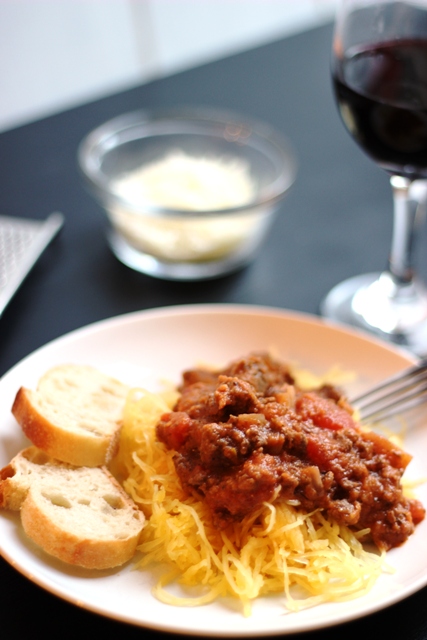 One afternoon recently, my husband and I were out running errands. We were both feeling hungry. He said, "Are we going out to eat?"
"Ha! No, I have a meal plan. We're having pasta at home."
Since we had separate cars, and I drive like an old lady, he got home before me. He had a pot of water boiling when I walked in the door. A concoction of eggplant, zucchini, and tomatoes was simmering in the crockpot. I blended that with my immersion blender, added cooked ground turkey, and we were good to go.
I was tired, so I cheated. No other sides, but there were lots of veggies in the sauce. Haha!
Having a meal plan and sticking to it saved us at least $20.
As much as I love going out to eat, it's easily a $25 expense for our family — if we buy cheap burgers, share fries, and skip the drinks. If we go to a nicer place, we'd spend at least twice that — and still eat "fast food".
I know from experience that it's cheaper to eat at home. The trick is how to make it easier. If it's easy, you'll do it more often. Driving through the fast food lane is easy. We need to make home cooking easier than that. Tastier and cheaper helps!
Ready to make it easy?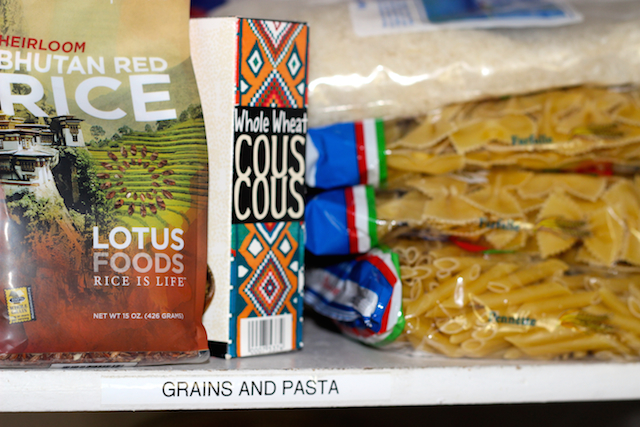 Make an easy meal plan for this week.
Don't think you need to create a complicated spreadsheet with every course cross-referenced. Don't go overboard. Don't over think this.
Take a look in your cupboards, fridge, and freezer.
What do you already have on hand? This should inform your meal plan. Chances are you have lots of options based on what's already there. See my list of meals you can make when there's "nothing" to eat.
List five meals that you can easily prepare, preferably without a recipe, preferably based on what you already have.
Can't think of any? Copy my list. My children could eat these foods until the cows come home.
beans and rice
crunchy tacos
spaghetti with bolognese sauce
bean burritos
grilled chicken

Create a grocery list of what you need to make those things.
Hopefully, your meals are based on what you've already got on hand. If not, go back and tweak the meal list to better make use of your food storage. Don't buy more food if you've already got enough on hand.
Shop for ingredients.
Again, don't overbuy. It's easier to cook from a half-full or almost empty fridge than it is to cook from one bursting at the seems. Trust me,.
Get cooking.
Tack your meal list to the fridge. Glance at it often. Each morning pull out the things that you'll use in tonight's dinner. Make sure things are thawed. Pre-chop or slice vegetables, cheese, etc. as you are able.
About an half hour before you think you want to eat, start prepping dinner. Easy meals shouldn't take longer than this.
Enjoy a great week and save some money!
What makes meal planning easier for YOU?