The art of homemade pizza is not difficult to learn. And it's so tasty! Check out these favorite pizza recipes and get cooking!
Making homemade pizza is not difficult. I first did it with a Chef Boyardee pizza kit in 1980. Remember those? With the canned cheese? They did the job for kids in the 80s who didn't have cars and whose parents shockingly wouldn't buy frozen pizzas but had no problem is a mix and canned cheese. Ahem.
Thankfully those days are passed. Making homemade pizza that rivals the pizzeria takes a little practice, but it's a skill worth learning. And you can totally do it. I promise!
And will save you from canned cheese on your pizza.Over the years, my family has come to expect pizza on Friday night. I'm not always up to the task, but it's become clear when EVERYONE jumps in to help make dough or top pizzas, that it's a weekly ritual they don't want to pass up.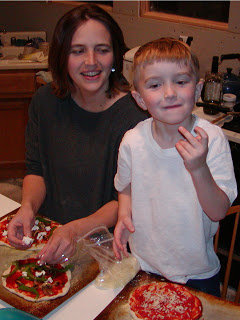 Will work for pizza is a motto around here.
That is FishBoy19 back in 2002, helping me make pizza. Back then we ate half the batch and froze the rest for lunches. Also, the kitchen was being remodeled. Excuse the mess. 😉
Favorite Pizza Recipes
If you're stuck in 1980 with a boxed pizza mix or simply need a few pizza recipes to get you moving in the right direction, today's post is for you. Not only are these recipes easy to make, but they will make you feel like a rockstar chef.
I hope it doesn't sound snooty, but we don't want to go to a pizzeria any more. Homemade is better! Get the list of tools I use to make it easy as (pizza) pie here.
Homemade dough
I have a few different recipes that I rotate, but this recipe for homemade pizza dough is our basic, white flour pizza crust that is AMAZEBALLS, as my sister Jamie says.
Last-Minute Pizza Sauce
This sauce comes together in minutes and even an 8-year old can do it on her own.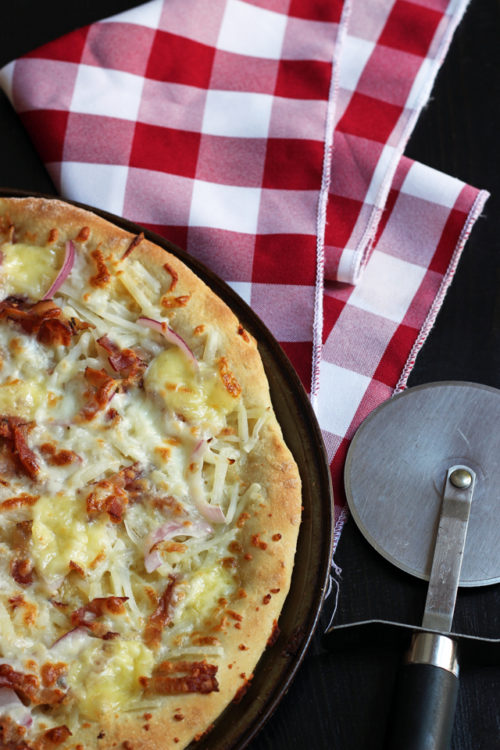 Tartiflette Pizza
Tartiflette Pizza is one of those amazing things we enjoyed in France: potatoes, bacon, and onion join forces with creamy Brie for a divine pizza.
Supreme Pizza
Make pizza night super duper out of this world with homemade pizza. This recipe is supreme with vegetables and two types of meat. Yum!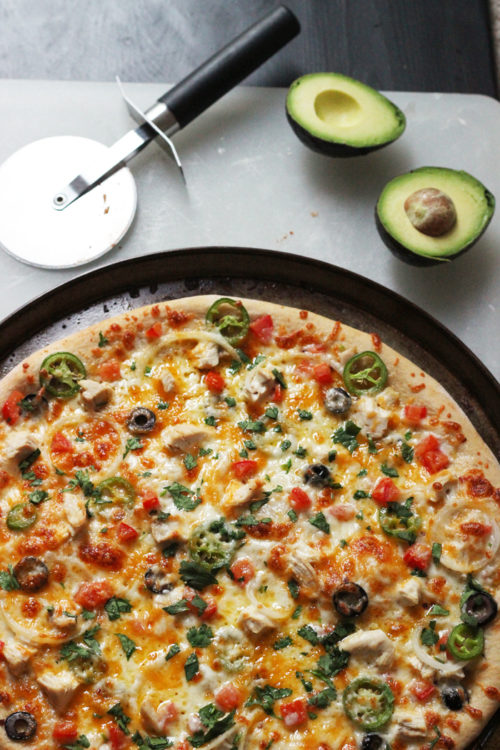 The Jalapeno Burn Pizza
The Jalapeno Burn Pizza may be something new to you, but it will soon become an old stand-by. This less than traditional pizza is super delicious.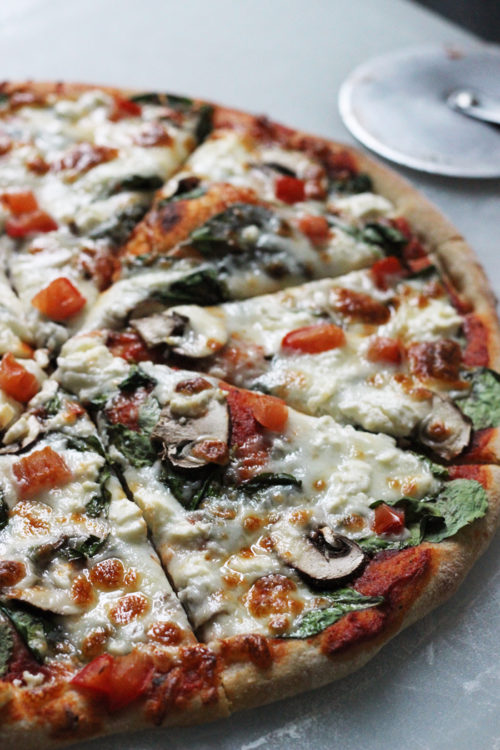 My Big Fat Greek Pizza
Greek flavors like feta and spinach combine with mushrooms for a fabulous taste treat. I think if it weren't for steak and bacon, I could easily become a vegetarian, especially with this Greek Pizza by my side.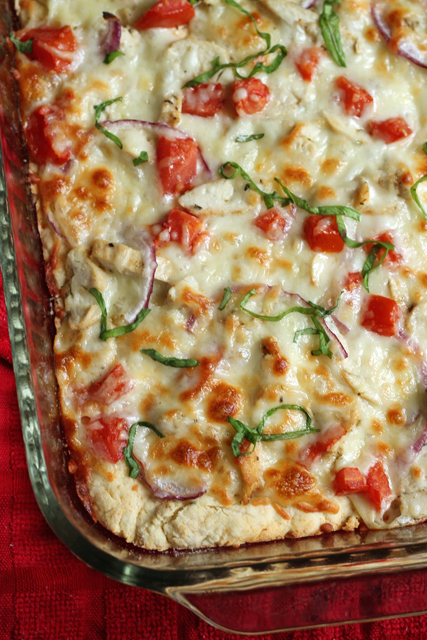 Chicken and Biscuit Pizza
This 30-minute pizza has a quick biscuit crust and a delicious Alfredo-style sauce topped with chicken and cheese. Like chicken and biscuits on pizza.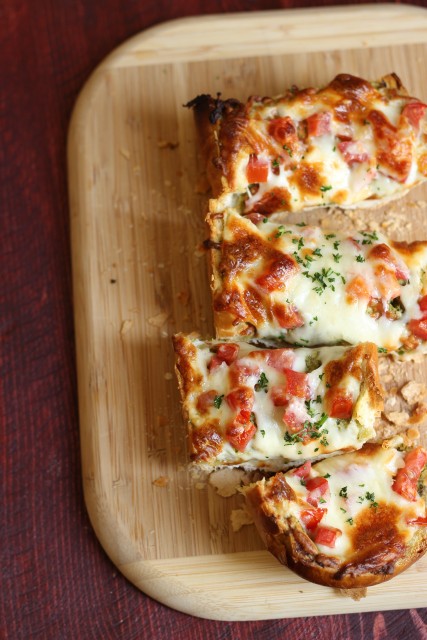 Pesto and Tomato French Bread Pizza
Make delicious homemade pizza in minutes! It's easy and fun and makes for a great appetizer, too. You know those chubby loaves of French bread that the grocery sells? They make great pizza bases!
What's YOUR favorite pizza recipe?