This year's Pantry Challenge is over. Wondering what to do next? Answer these questions to identify your lessons learned and how to shop going forward.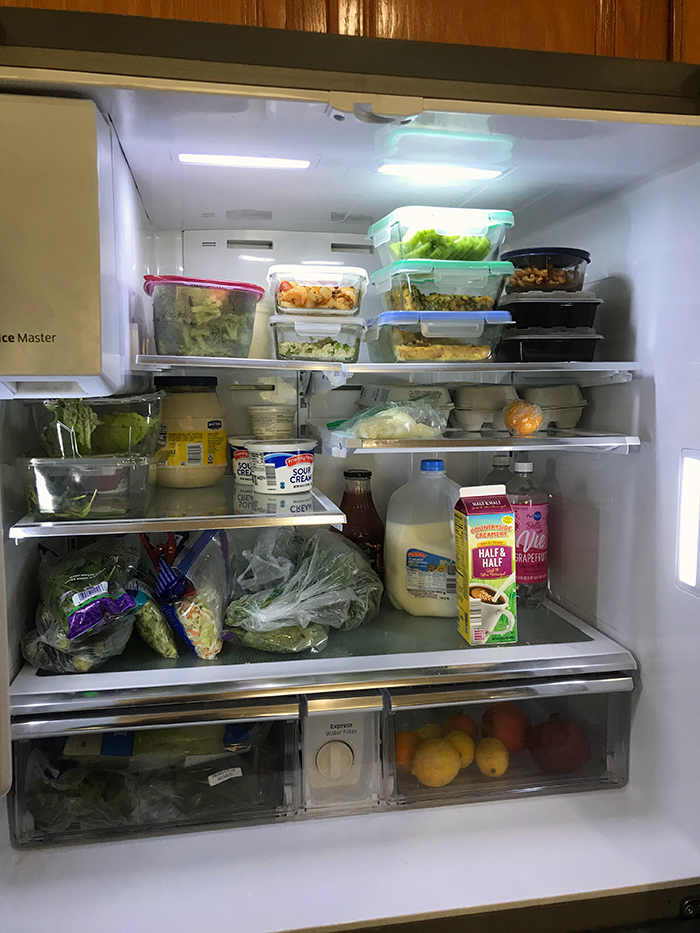 So, here we are, winding up the 2020 Pantry Challenge. Things dragged a bit during week 3, but the end came up quickly, didn't it?
If you're new around here, a Pantry Challenge is when you focus on eating the food you already have before going too to eat or buying more groceries.
It doesn't mean you can't buy more, just that you're working on rotating your food storage to eliminate or reduce waste as well as offset expenses.
You've already purchased food, so why not use it and keep some money in your pocket?
Now that we're ending this year's challenge, what next?
I know a lot of you are continuing on with the practice in February, but many of us are ready to switch gears.
But before you do that, take a minute to assess what you've learned as well as how much you saved by eating the food you already had at home.
What to do at the end of a Pantry Challenge?
Like any kind of fast, it's important to go slowly on reentry. Don't rush out to Costco and fill two carts, undoing all the savings you achieved over the past month and packing things in the pantry so fast you don't know what's what.
Instead, take a few minutes to reflect:
What was easy about this experience?
What was hard?
Did you discover ingredients on hand that were difficult to use up?
Did you notice impulse buys in the cupboard that you later regretted?
Did you find yourself wishing you hadn't bought so much of XY or Z?
Did you learn that your family really doesn't like [fill in the blank]?
After 10+ years of doing Pantry Challenges, I've learned that they have a money-saving impact long after the challenge ends. Especially when we take the time to think about how the challenge went.
Even if you didn't save all that much money, I'd bet there are lessons to be learned.
Every year during a Pantry Challenge, I learn what not to buy. I learn what our family really likes. I learn that I really don't have to buy so much of.
Over the years my shopping habits have been refined. A PC isn't usually hard because I've learned how to shop better!
I'm also reminded what a blessing it is to have a surplus or even space to store a surplus of food. Generations before us and countries far from us don't have these luxuries.
A Pantry Challenge is a great opportunity to learn about yourself and to count your blessings.
How we ended our Pantry Challenge
Here's my final report for this year's Pantry Challenge:
Day 28, Pantry Challenge 2020
Here on Day 28, we've done pretty well. Thanks to meal prep earlier in the week and month, we had plenty of food on hand today.
Breakfast
We enjoyed Egg Bakes, Cranberry Bread, and Banana Chocolate Chip Muffins.
Lunch
I made two meals at lunch: IP Pasta for the kids and a Shrimp/Cauliflower Rice Bowl for myself.
Dinner
Dinner tonight is Grilled Sourdough Pizza.
How much we saved
I'll admit my own pantry challenge turned out better than I ever imagined. Earlier this month, I calculated the food stamp allowance for a family of our size. This is the equivalent of the thrifty plan on the USDA Food Cost Reports.
This figure turned out to be $1191.10 to feed my people: 57yo male, 46yo female, 19yo male, 17yo male, 15yo male, 13yo female, 11yo female.
Since we do eat some meals out and I'm a Grocery Geek, I decided to shoot for $1000/month as my grocery budget for 2020. This may be subject to change as it did last year. We ended up at $1100 in 2019.
I had hoped to spend about half that during the Pantry Challenge. We saved even a little more!
My final spending on groceries in January was $361, saving over $600! I'm transferring that money this weekend into our travel account. Woot!
I think some of this may be thanks to an ALDI opening in my neighborhood. While we did a lot of shopping there previously, it was still a fair drive. Now, it's close enough to go just for a gallon of milk.
Also a significant factor was that I had found some great clearance meats a few months back so the freezer was fairly well stocked. I didn't have to buy meat all month long!
What I learned from our Pantry Challenge:
Here are some of the lessons I learned over the last month:
We don't eat as much grains as we used to. When the kids were little, we went through a lot of pasta and rice. Now that I'm pushing veggies most, we eat fewer of these items. Prompts me to stock fewer items going forward.
We go through a lot of fresh vegetables. As you scroll through my grocery photos from this month, you'll see that the cart was usually full of fresh vegetables and a bit of dairy and eggs. These really are staples at our house. I'm pretty pleased about that.
I love meal prep. Doing two meal preps a week really helps me out. I feel like it's working really well to help me feed my family and to stick to my food goal of us all eating more vegetables.
I don't need to buy as much sausage and bacon. These are the proteins that I still have in abundance even though we ate them quite a bit throughout the month. I think I've seen such good sales, I just kept buying more. Since they are low on the nutrition scale, I think I can ramp down on how often I buy them.
I can also lay off on the chips, too. Either the holidays or the Super Bowl made Ralphs do it, but they've had a plethora of chip sales and I didn't resist them. We now have a stockpile of chips. Since these also rank zero in nutrition, I think it's time to stop buying them, no matter how cheap they are!
I still have randomness. When one of my Ralphs went out of business a year ago, they marked down things like crazy. I bought things that I might not otherwise have bought due to price. I still have some odd Asian ingredients that I'm not entirely sure what to do with as well as two tubes of almond paste. We'll be working on using these things next month.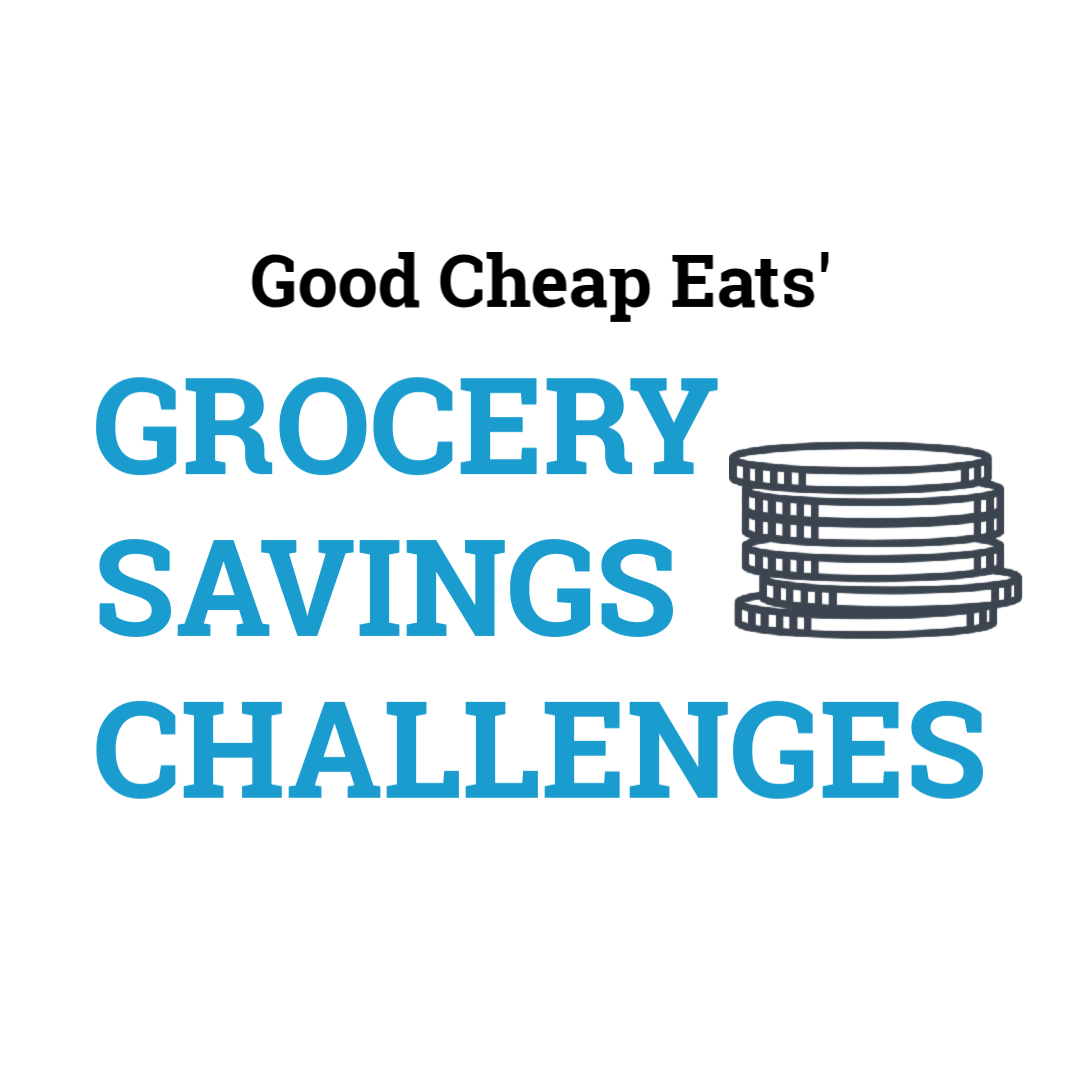 We start the Efficient Kitchen Challenge tomorrow. Join us!