One of the things I love about the Pantry Challenge is that it motivates me to cook and bake to freeze. It's a little "two steps forward one step back" since the freezer doesn't empty super quickly, but the time savings is awesome.
Today I pulled from the freezer:
Protein Cranberry Bread
chicken legs – to thaw for lunch later this week
chopped bell peppers
In exchange, I added a double batch of Chicken Fajita Burritos – Bryan has one almost every day for his lunch, so this makes things super easy to have those tucked away for later.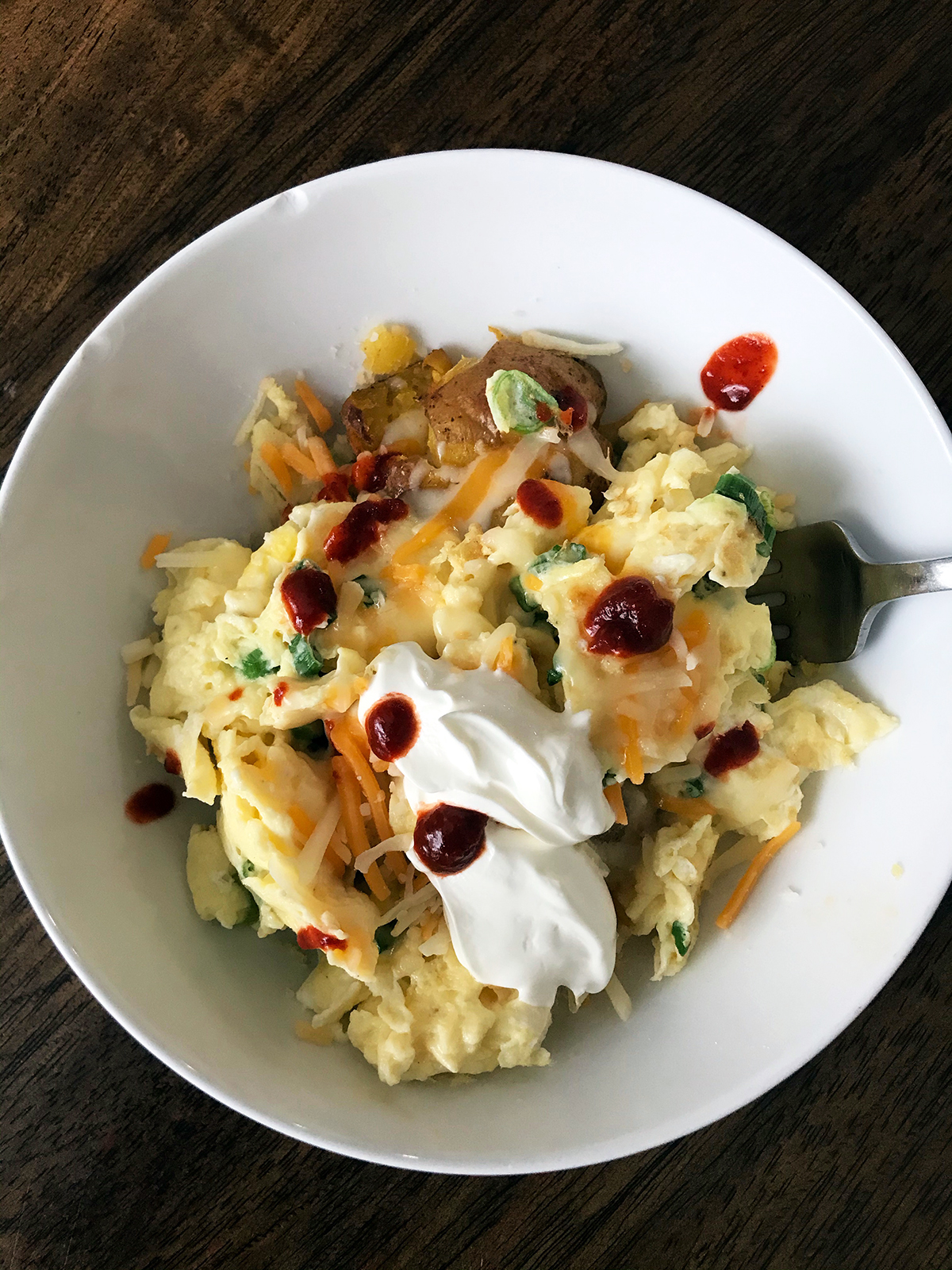 Our meals for Day 5
Breakfast – This is recently become a suit-yourself kind of meal. With so many different preferences, it's just easier this way.
Bryan had his Coaches Oats as did one of the girls. One child had Nutella toast (and was informed that it was not a nutritious breakfast); another had a smoothie. Two ate at Chick-fil-a because they work there.
I reheated some leftover potatoes from Sunday and scrambled some eggs. Along with some random shredded cheese, sour cream, scallions, and hot sauce, it was super yummy.
Second breakfast – I reheated all the leftover potatoes and the kids and Bryan ended up eating them between breakfast and lunch.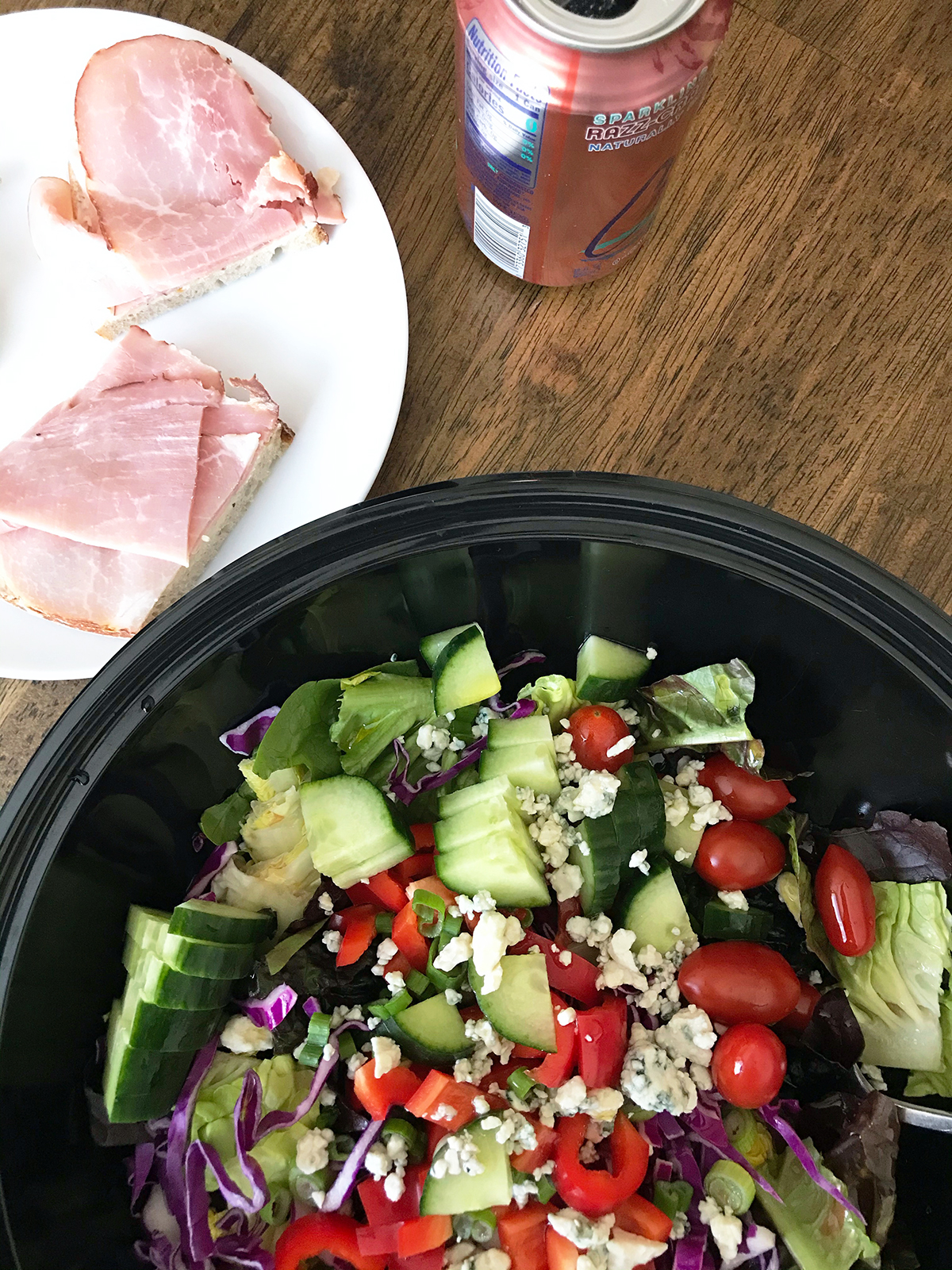 Lunch – Bryan had his burrito. One girl made a quesadilla; another had soup, salad, and bread. The "chicken nuggie miners" ate at work. FishBoy16 had a ham sandwich.
I made a big salad alongside an open faced sandwich of rye sourdough, laughing cow cheese, EBB seasoning, and ham.
Dinner – Making versatile meals for both omnivores and vegans requires a few moving parts sometimes. Tonight was a burrito bar, so I baked rice, reheated the Carnitas at the same time, and roasted Taco-flower (roast cauliflower that I season with taco seasoning and top with cheese. I also chopped veggies, heated a few cans of beans, and shredded cheese. Everyone could make whatever he wanted: some made burritos while others made rice bowls.
Leftovers – Tomorrow I plan to deal with leftovers, as we've got pasta/squash/sauce leftover from last night as well as beans/rice/cauliflower from tonight. Plus, the turkey drippings from Sunday and the broth from the chicken I cooked for Bryan's I imagine some will get eaten as lunches. I'm thinking of using the stock and broth in soup or chili.
How is your pantry challenge going?