I don't think any of us were ready for Monday. Okay, maybe the college kids were; they don't start school until the 25th. The rest of us? It was hard getting back to reality.
Once I did the initial running around to drop FB18 at work, I came home to bake bread. Last night I baked a bulk batch of my Protein Cranberry Bread (recipe coming this month) and mixed up four loaves of sourdough bread. I let that rise overnight and then baked it off this morning.
I sliced it this afternoon and while the slicer was out, sliced the last Costco ham that I had purchased awhile back. It is a few days past its best buy date, but I'm gonna hope for the best.
We are acclimating to the new fridge. Had to do a little rearranging of the kitchen so that we don't ding the door, but otherwise most of the time we remember that the food is in the house, not the garage.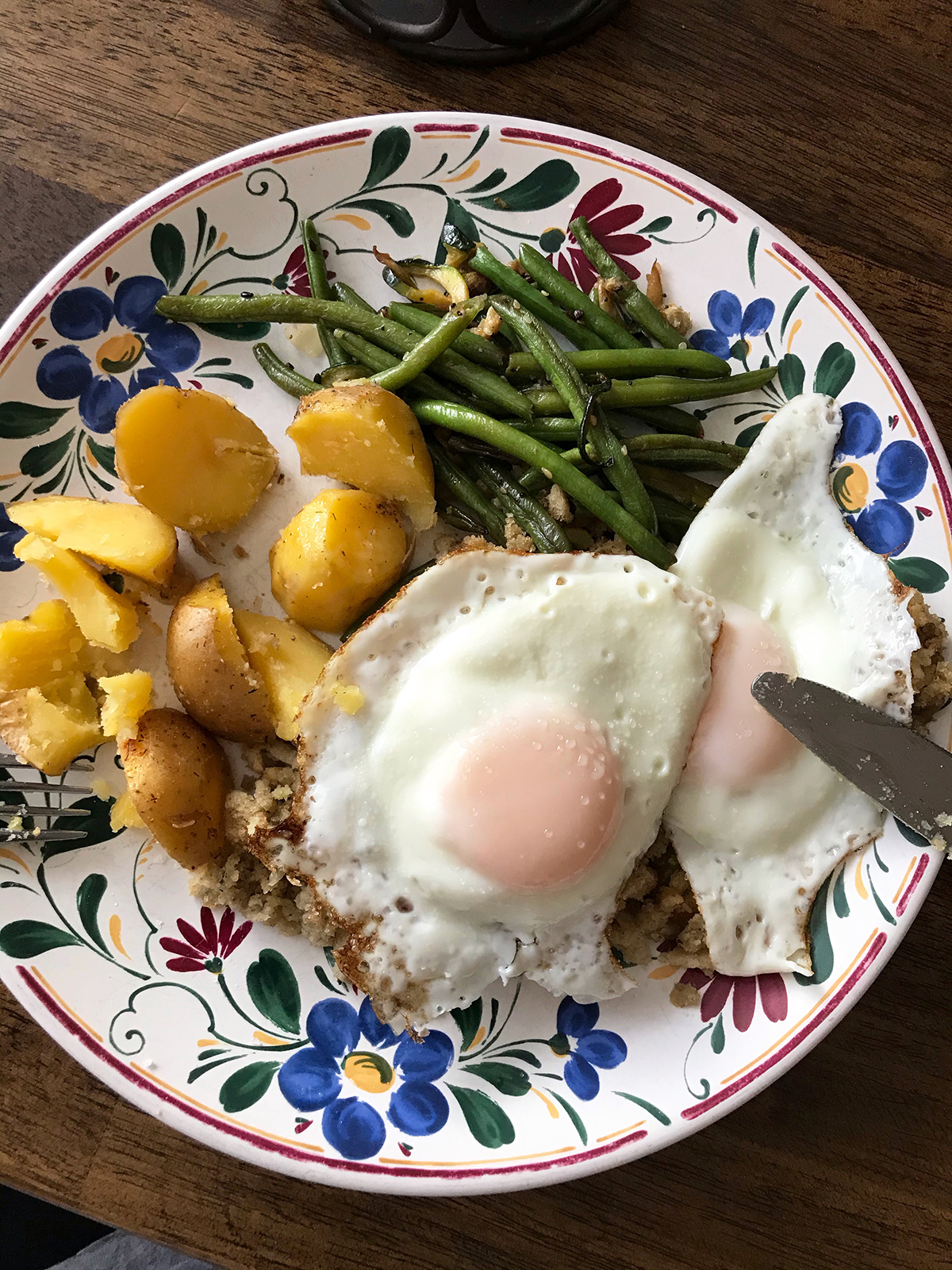 Our Meals on Day 4
Breakfast – Since I'm avoiding carbs at dinner these days, I stashed away a portion of stuffing last night so I could have it with my breakfast. It was so good alongside eggs, potatoes, and green beans. Really!
Bryan had his regular workday Coaches Oats. The kids had a variety of cranberry bread, toast, eggs, and oatmeal.
Lunch – The Chick Fil-A boys were gone at work. A couple kids had leftover pasta from Day 2. FishChick14 made homemade tomato soup for herself and ate leftover potatoes and green beans from last night. Bryan had Chicken Fajita Burritos from the freezer (he loves having these everyday!) and I made a big salad with leftover turkey from last night as my protein.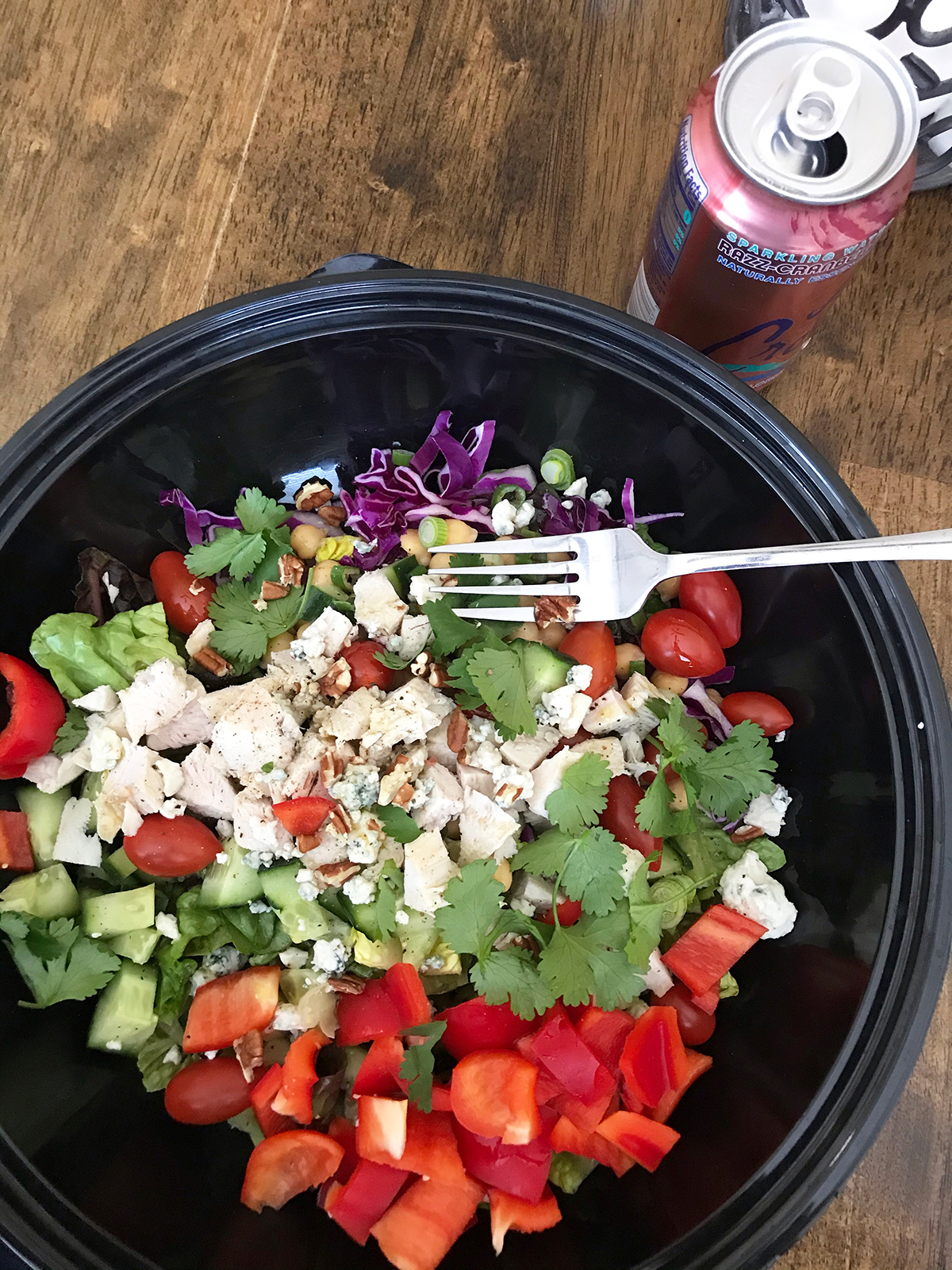 Dinner – During Crocktoberfest I had purchased frozen ravioli and meatballs for experimenting with; that never happened. Well, we tried one bag of meatballs and didn't love them, but we're stuck with them now. (I know I could return them to ALDI, but that has always been a pain in the past.)
I served the ravioli and some of the meatballs tonight along with a spaghetti squash we've had for awhile as well as the last jar of bottled sauce I found on a killer sale awhile back. I also cooked some plain pasta for those who didn't want cheesy ravioli. We had a big Caesar Salad and another pan of the Hawaiian rolls I bought on clearance.
We didn't love the meatballs anymore this second time. At dinner I mentioned that I liked my homemade meatballs better. And Bryan said, "I'm so glad you said that, because I was thinking the same thing but didn't want to be rude. One child reminded me after we'd all started eating that they gave him a horrible stomach ache last time, so we all backed off them and had a mostly meatless meal.
To hedge my bets against the frozen foods, I had also thawed some Christmas cookies. This ain't my first rodeo. I know that having dessert in reserve can help all kinds of dinner mishaps! Double Chocolate Oatmeal Cookies cover a multitude of sins.
How is your Pantry Challenge going?