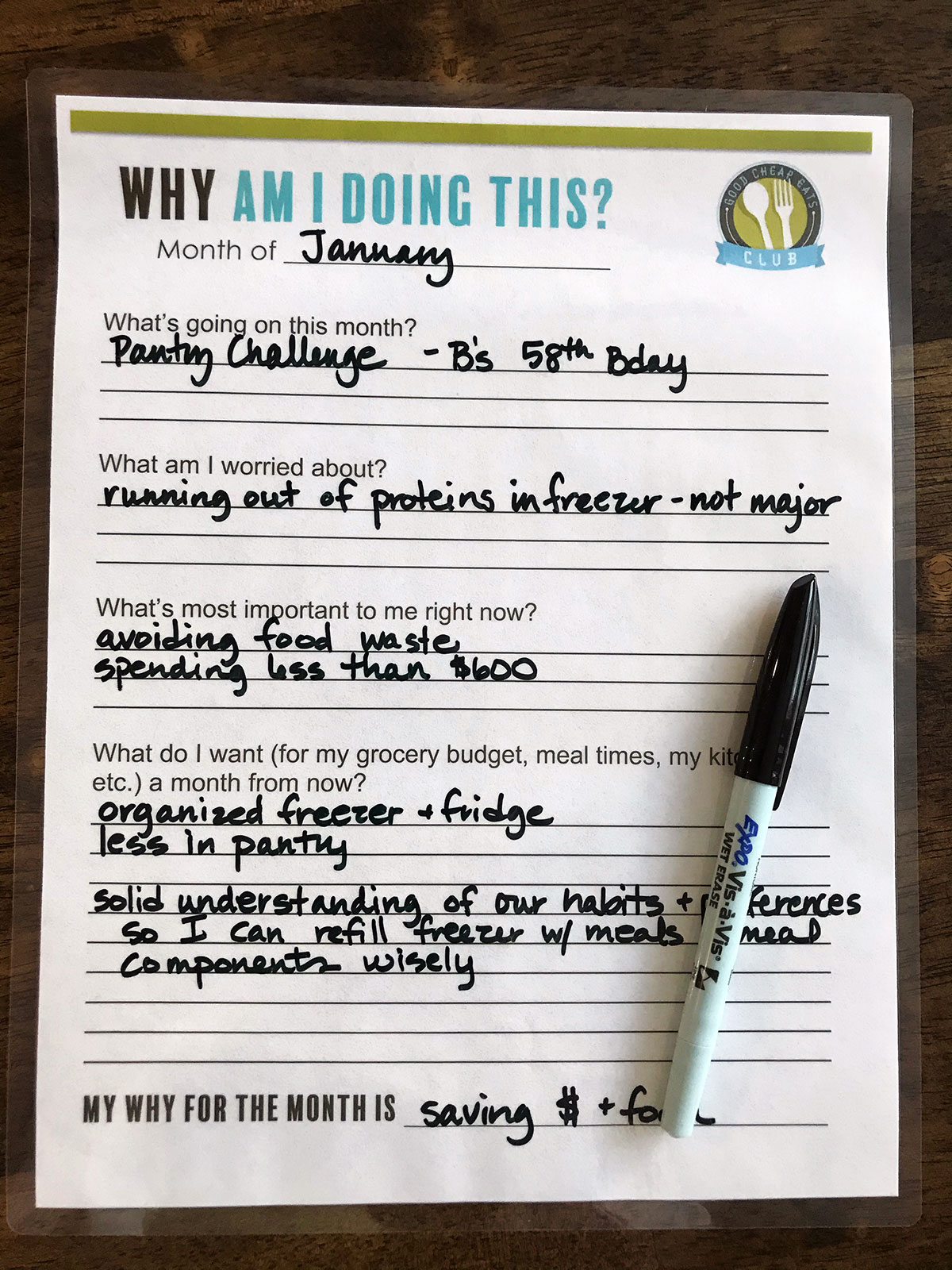 I spent some time with my GCE Club worksheets, thinking through my priorities for this month. Super helpful!
Answering just a few questions on this worksheet helped give me the redirect I need for these last ten days of the Pantry Challenge.
Why am I doing this?
There is empty space in the freezer and a dwindling number of proteins, something that could make me nervous. But, getting excited about doing some freezer cooking next month helps me reframe it and see the inventory shortage as a good thing.
I will have the space to refill in ways that benefit us more.
While I'm trying not to do a ton of shopping, I do want to keep up my weekly habits, namely heading to Ralphs for clearance shopping once a week. I usually do this on a Thursday or Friday morning. Since I know tomorrow will be busy with meetings, I went today.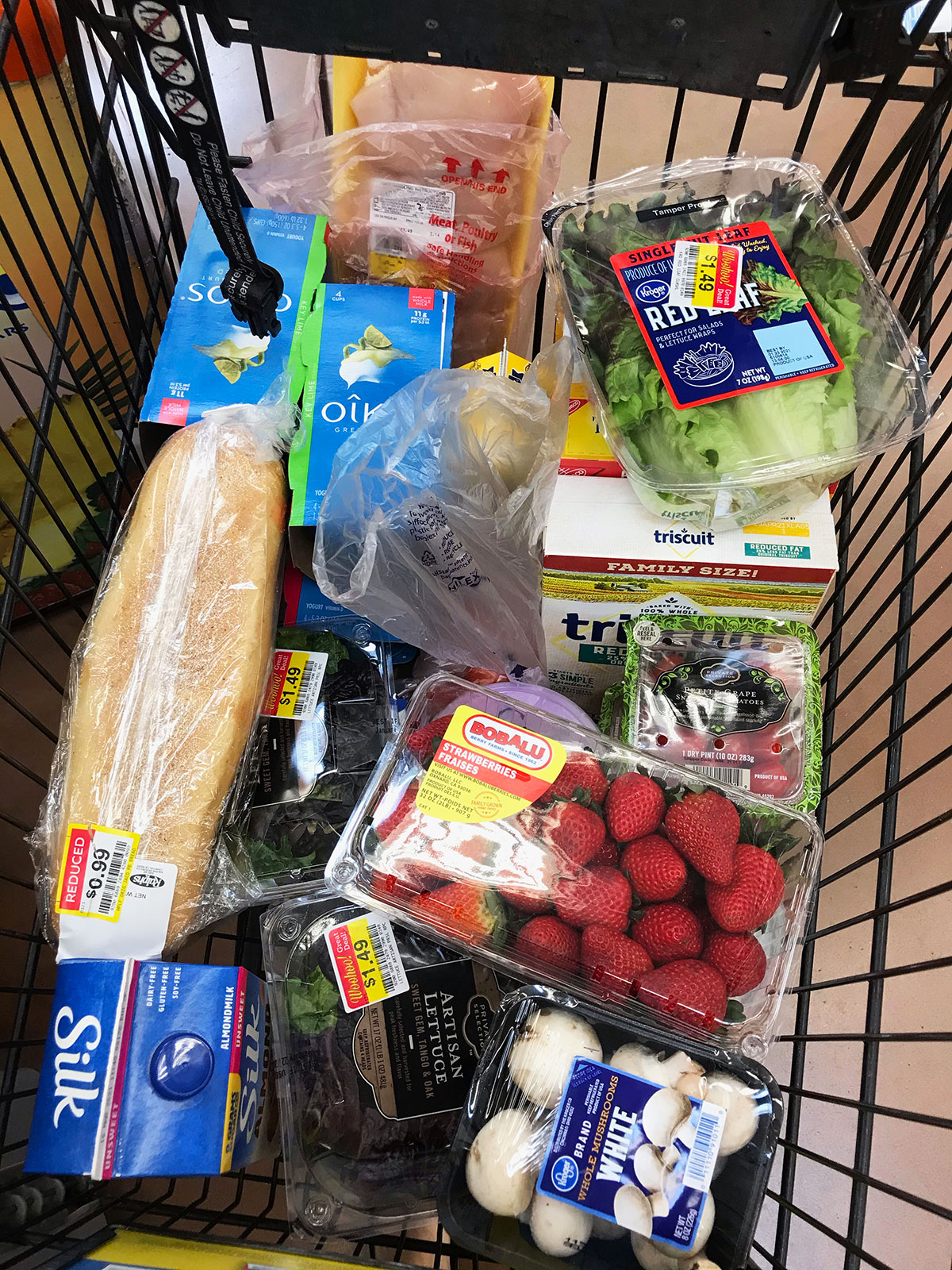 Saving money while building the pantry
There wasn't anything exciting marked down in the meat department, thought I did get a flat of the sale chicken breast ($1.99/lb) to make Brysons more burritos this weekend.
I found some clearance bread and produce and really good sales on crackers and yogurt. And since Ralphs is the place where I would buy buttermilk (ALDI doesn't carry it) and dill pickle relish, I grabbed those things as well as other produce items on sale.
I ended up spending $56. This brings us to $423 so far for the month. I will likely do a Walmart or ALDI run over the weekend to top us off for the final week of the month.
Our meals for Day 21:
Breakfast: The usual (oats, smoothies, toast and eggs, etc.)
Lunch: I took FishBoy16 out for his turn at lunch. We went to a local pizza place. Bryan had lunch at work; the other kids had sandwiches and leftovers.
Dinner: Thursdays are frozen food nights this month, so I thawed a package of Daphne's gyros and a package of naan.
I made some Tzatziki, a big Greekish Salad and cooked up the last of the Israeli couscous I had in the pantry. I also roasted the last eggplant I had on hand and the brussels sprouts, not because they coordinate with the meal, but I know we'll eat them if they're already cooked.
How is your pantry challenge going?