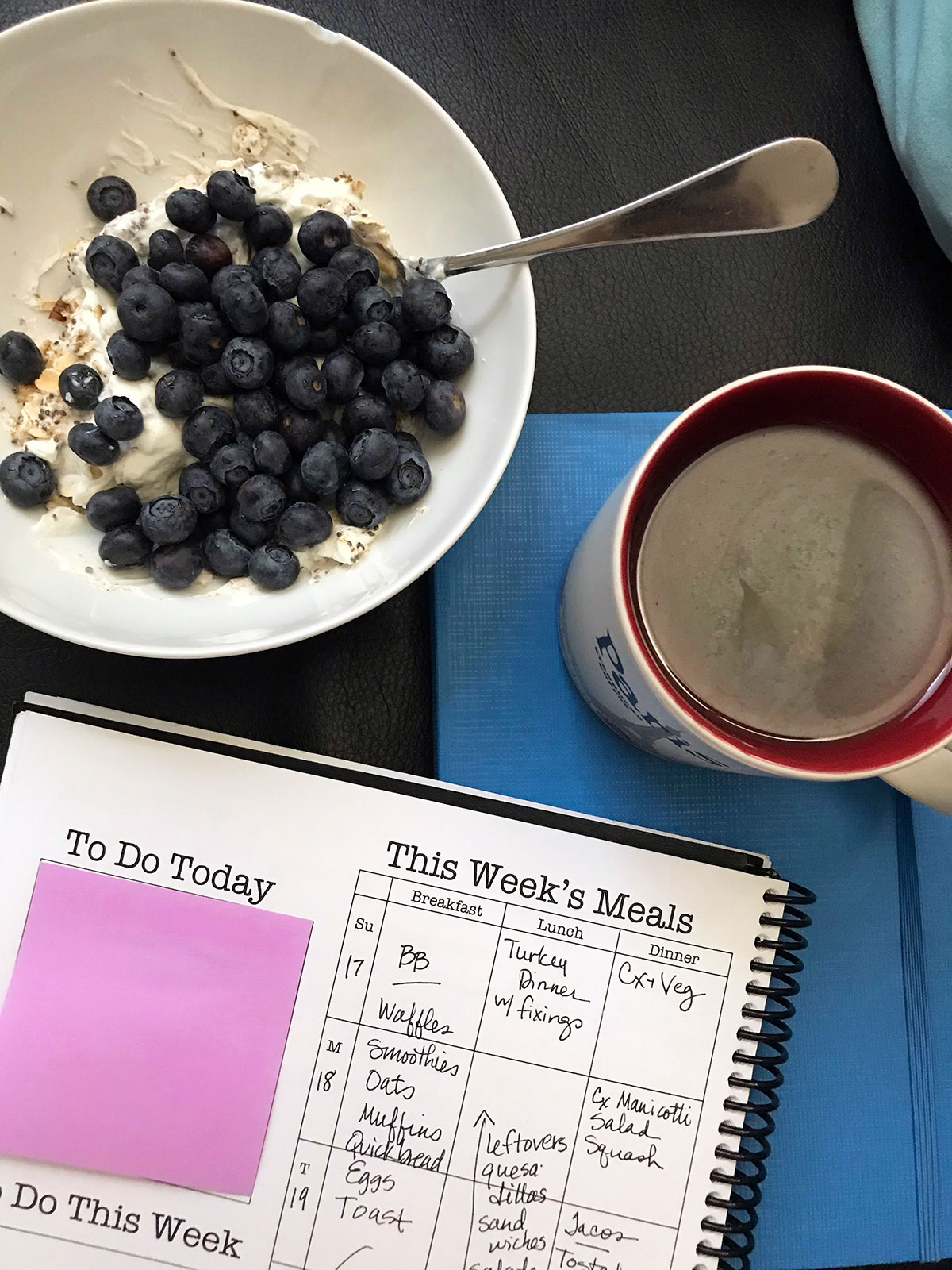 Another quiet day at home.
Or in other words, I didn't choose the pandemic life. The pandemic life chose me.
Virginia commented yesterday that this doesn't seem like a typical pantry challenge for us. I guess that's a reflection of our daily life these days.
The kids are all doing school at home. Bryan is working from home three days a week. Bible study and every other social thing is done long distance. And of course, thank the Lord, no one's been sick.
Very different from previous Pantry Challenges when we've been doing co-op and Bible Study and date nights and running around — and of course, being sick for half the month of January.
Instead, each day is pretty close to resembling every other day.
Our meals for Day 20:
Breakfast – I had Greek Yogurt With Muesli and blueberries. The rest of the family had a variety of eggs, oats, pancakes, etc.
Lunch – variety of leftovers/sandwiches
Dinner – Chicken Noodle Soup but made with leftover turkey and drippings as well as Velvety Creamy Vegetable Soup, using carrots, broccoli, and cauliflower.
I also pulled a variety of clearance bread from the freezer to serve with soup.
How is your pantry challenge going?